A pair of high quality boat shoes can protect your feet from getting cut by the fish hooks or lose metal objects that are strewn around on boat decks. Boat shoes with good traction will also stop you from slipping on a wet deck and falling into the water. Equally important, boat shoes with non-marking soles will not mess up those pristine boat decks.
There are so many boat shoes on the market that it can feel overwhelming. Most people do not want to spend hours to do the research needed to pick the best boat shoes. We have a list of our recommended boat shoes for your next boating experience.
adidas outdoor Men's Terrex Climacool Boat Water Shoe,...
Upper: climacool open mesh for enhanced breathability
Eva tongue perforated eva tongue for enhanced comfort
Midsole/ outsole: climacool tooling construction for enhanced breathability and...
Outsole: traxion - the perfect combination of stability and grip for everyday...
This adidas Terrex Climacool boat shoe is a new type of boat shoe. It combines the best of boat shoes and water shoes.
Unlike traditional boat shoes, this shoe does not come with a leather upper. Rather, its upper is made from a textile mesh that is very breathable and quick drying. It will keep your feet cool under even the hottest sun.
This shoe feels like a sneaker. The shoe tongue is made from ventilated, soft EVA foam. The midsole absorbs shock very well. Overall, this shoe is more comfortable than traditional boat shoes.
The fit is very good. The upper has a stretchable heel insert that makes sure the shoe hugs your feet snugly at all times.
Rubber sole is non-marking and provides very good traction in all conditions.
Just like water shoes, there are drainage holes in the midsole and outsole to make sure your shoe will not be waterlogged. Unlike traditional boat shoes, this is a shoe you can wear to tread into water with no problems.
The design is great, with a minimalist, understated style. You can wear this shoe for everyday use.
This is a boat shoe that looks and functions like a classic boat shoe but offers the comfort of a sneaker. Better yet, it is also vegan and environmentally friendly.
Upper is 100% textile. It is water resistant and breathable.
Rubber sole is non-marking and provides a good grip.
There is an OrthoLite Eco LT insole that does a very good job of cushioning and keeping your feet comfy even after hours of wear.
The insole is made from plant derived and recycled materials. The entire shoe is 100% vegan. If you are vegan or if you are looking for a shoe that is environmentally friendly, this is the one for you.
On Sale
Sperry Men's A/O 2-Eye Boat Shoe, Sahara, 10 M US
Leather boat shoe featuring moccasin-stitched toe, rust-resistant eyelets, and...
Genuine hand-sewn Tru-Moc construction for durable comfort
Non-marking outsole with wet/dry traction
360 degree lacing system
Sperry is the original boat shoe. The founder of Sperry, Paul Sperry, actually invented boat shoes back in 1935 after he slipped on his boat deck and fell into the water – more about that story in the section below on the history of boat shoes. Ever since then, Sperry has been the golden standard in boat shoes.
This model, Sperry Authentic Original 2-Eye, is a classic. Its timeless style coupled with great comfort and performance make it a good choice for anyone who prefers the traditional boat shoe style.
The 360 degree lacing system is the iconic element that comes to mind when people think of boat shoes. It also provides a secure fit to make sure you will not lose your shoes in a choppy sea.
The outsole is made of non-marking rubber and has a razor-cut wave-siping tread pattern. It offers very good traction on both dry and wet surfaces.
The heel is beveled to provide a stable rest for you to brace yourself against a deck rail or other uneven surface.
The shoe is comfortable. There is an EVA foam heel cup that is great at absorbing shock.
Upper is leather. The shoe is hand sewn. However, neither the leather nor the construction is very high quality. Some long time users have complained that the quality of this shoe has taken a dip ever since it was outsourced to China.
On Sale
This is probably the most comfy shoe on this list.
The cushioning is exceptional. There is an air-cooled, gel-infused memory foam midsole that contours to your foot shape to make it feels like you are walking on a cloud. The base layer of the midsole is perforated for extra breathability and cooling. The insole is good at wicking moisture to keep your foot dry.
The toe box is roomy. There are extra-wide sizes available for those who have wide feet.
Sole is rubber and non-marking. It offers good traction.
This is a stylish and versatile shoe you can wear either for boating or everyday use.
This shoe is a new take on the traditional boat shoe. It retains the classic 360 degree lacing system that was pioneered by Sperry and is still standard on most boat shoes. But instead of a leather upper, this shoe is made with 100% synthetic materials. That also makes it vegan friendly.
The styling is interesting. You can choose a canvas upper or a smooth faux leather upper. The midsole is very thick and prominent. Overall, it looks like a cross between a classic boat shoe and an old school skate shoe. If you are looking for a traditional looking boat shoe like a Sperry, this is not the shoe for you. On the other hand, people who want something a bit different may like what they see here.
Cushioning is good and the shoe feels soft and comfy. The extra-thick midsole is great for absorbing shock.
Sole is rubber and non-marking. Traction is good.
The upper is unfortunately not very breathable.
Overall, this is a stylish boat shoe you can wear on a boat on in an office with a casual dress code. Either way, it will keep your feet comfortable for hours on end.
Vionic Men's Spring Lloyd Boat Shoe - Slip-on with Concealed...
Leather Upper. Removable Leather Covered EVA. Durable Rubber Outsole.
Received APMA (American Podiatric Medical Association) Seal of Acceptance
YOUR NEW FAVORITE SHOES: Days on the dock just got a little sweeter with Lloyd,...
EVERYDAY SUPPORT: A podiatrist-designed footbed built into every pair of Vionic...
Vionic is a specialist company that focuses on orthopedic shoes, especially shoes for foot pain, arch support, stability, and other foot problems. This Vionic Lloyd boat shoe is specifically designed for people with overpronation, plantar fasciitis, and joint pains.
This shoe provides excellent arch support and stability. It can help realign an overpronator's feet back to their natural position. In reducing overpronation, it can also help relieve associated common aches and pains, such as heel pain, plantar fasciitis, knee pain, and lower back pain. If you suffer from any of those conditions or chronic foot pain, this shoe might just be what you need.
Cushioning is great. There is a footbed made of leather-covered EVA foam. It provides excellent shock absorption. The footbed is also removable. That way you can replace it with your own custom orthotics.
The upper is made of high quality oiled leather. It is nicely water resistant.
Sole is rubber and non-marking. There are siping on the sole. Traction is good.
Styling is classic boat shoe. However, it lacks 360 degree lacing – the side laces are only decorative.
Construction is of high quality.
Columbia PFG Men's Bahama Vent PFG Boat Shoe, Waterproof &...
Advanced technology: Men's Bahama vent pfg boat shoe features our waterproof and...
Handy features: days out on the water are comfortable and worry-free with this...
Adjustable features: this boat shoe features a lace-up closure for an...
Versatile style: this men's waterproof boat shoe delivers style and durability...
This shoe is very roomy and it also comes with wide sizes. So if you have wide feet you should check this out.
The leather and canvas upper is both water and stain resistant. Columbia claims it is waterproof but this is not a water shoe and I would not wear it to wade through water. The upper, however, is quite breathable.
The midsole is soft and comfy. It will keep your feet pain free even after hours of wear.
The midsole is also ventilated – you can see a few ventilation holes on the side – to keep your feet cool and dry. The shoe itself is also quite fast drying.
There is a rubber, non-marking outsole. On the outsole is a dual-zone winter tread pattern that ensures you get a solid footing on surfaces covered in ice and snow. Traction on wet decks is very good.
This shoe does seem to have a durability problem. Many users have complained about the shoe falling apart after just a few months of use.
Rugged Shark Men's AXIS Boat Shoe, Premium Leather, Comfort...
ALL DAY CUSHIONING: Step into this men's boat shoe and you can feel the comfort,...
ALL DAY COMFORT: Supple nubuck leather upper has breathable mesh panels to keep...
WATER DRAINING SOLES: The AXIS's bottom has built-in drainage: any water that...
DURABLE CONSTRUCTION: This full grain, nubuck leather boat shoe upper has a...
This shoe is made in the style of the classic boat shoe – but with a few twists. Its nubuck leather upper is interspersed with several breathable mesh panels that keep your feet cool and comfortable all day long.
It is also fully cushioned and very comfortable. It comes with a padded tongue, collar, and sock. There is a breathable, antimicrobial molded footbed that cradles your foot like a race car bucket seat. The footbed is also removable, allowing you to replace it with your own custom orthotics.
The midsole is made from a specially molded CMEVA (Compression Molded EVA) foam. Shock absorption is extremely good.
This is one of the most comfortable boat shoes on the market. You can wear it for hours on end without hurting your foot.
Like the adidas Outdoor Terrex Climacool, this is another one of those boat shoe – water shoe hybrids. Its sole has built-in drainage ports on both the lateral and medial sides. Any water that enters the shoe will get drained out through these drainage ports. This prevents the shoe from being waterlogged. So this shoe is a good choice if you plan on wading through water wearing your boat shoes.
Sole is rubber and non-marking. There is a multidimensional "Shark Grip" tread pattern on the sole to provide slip resistance on both dry and wet surfaces.
Construction quality is good. The full grain nubuck leather upper has a genuine hand-sewn moccasin-style toe.
No products found.
This is a budget shoe, affordably priced at $30. For its price, this shoe has delivered in spades.
There is a thick foam midsole that provides good cushioning. A padded tongue and a padded collar add to the overall comfort. You can walk in this shoe for hours with no discomfort.
The shoe is lined with a soft and smooth lining made from microfiber and fabric. This makes it super comfy to wear this shoe without sock.
The upper is made from fabric and polyurethane. While not quite as breathable as a mesh upper, it still offers decent breathability.
Sole is made of TPR (Thermoplastic Rubber.) Traction is good, even on wet surfaces.
The toe design is a Moccasin toe with a raised stitch seam. Overall design is a classic boat shoe design: 3-eye lace-up and side lace.
If you are looking for a boat shoe with the classic look that is affordably priced, you can't go wrong with this one.
Anyone who is looking for a vegan boat shoe will also be happy with this shoe.
---
On Sale
Sperry Men's Gold Cup Authentic Original 2-Eye Boat Shoe,...
Genuine hand-sewn burnished leather uppers with true moccasin construction and...
Luxury lambskin lining surrounds the foot for softness
Genuine hand-sewn moccasin construction for durable, broken-in comfort
Ortholite insole provides added stability and comfort along with a molded cup...
This is a premium boat shoe with a list price of $160. Does it live up to its high price? Let's find out.
The first thing you notice about this shoe is that it is beautifully crafted with high quality materials.
The upper is made from a very soft leather that is much higher quality than what is found in the regular line of Sperry boat shoes. The lining is also made from a super soft leather that makes it very comfy to wear this shoe without sock.
The upper is hand sewn in a true moccasin construction and the craftsmanship is good. It is equipped with gold eyelets that are rustproof.
There is a molded cup in the heel area to offer support to your heel. The Ortholite memory foam insole offers good cushioning and is very comfortable. The heel cup and the Ortholite insole also add to the stability of this shoe.
Unlike many cheaper boat shoes, the 360 degree lacing system of this shoe is functioning – you can pull the side lace as tight as you want to create a custom fit around your foot.
The outsole is made from non-marking rubber. There is a Razor-Cut Wave-Siping tread pattern on the sole that provides good grip on all surfaces.
So is this shoe worth its high price? I would say yes. This is a premium product that is priced like one. As long as you have the budget, this is a nice shoe to have.
The Purposes And History Of Boat Shoes
Boat shoes, as the name implies, are shoes specifically designed to be worn on boats by sailors. These shoes protect the wearers' feet and provide enough grip on wet decks to prevent the wearers from slipping and falling into the water.
Equally important, boat shoes are designed to protect boat decks. The soles of boat shoes are made from non-marking materials (usually rubber) that will not smudge up the well-kept deck of a boat.
While the original purposes of boat shoes are strictly nautical, over the years, boat shoes have evolved to become a casual style of shoes that can be worn by anyone for a wide range of occasions.
Since the 1970s, boat shoes have also become an icon of the preppy style. They go particularly well with chinos or khaki shorts. Pair them with button down shirts and navy blazers to complete the look.
For boat shoes, it all started back in the 1930s. One day while sailing, American sailor and outdoorsman Paul A. Sperry slipped on the deck of his boat and fell into the water. Fortunately, he was able to get back on board. This accident spurred him to work on developing a non-slip shoe just for boating.
While working on his new shoe, Sperry noticed his dog, Prince, was able to run over ice gracefully without slipping. He examined the paws of his dog and saw that they are covered in tiny grooves. Inspired by this, he used a knife to cut a herringbone pattern into his shoes' soles to increase traction. The result was the first modern boat shoe.
In 1935, Sperry founded a company named Sperry Top-Sider to manufacture and sell his invention. Eventually, Sperry Top-Sider was renamed Sperry. To this day, when people think of boat shoes, they still think of Sperry.
Are Sperry Boat Shoes Worth it?
Sperry is the creator of the original boat shoes, the iconic brand that people think of when they talk about boat shoes. Is it still deserving of this iconic status? Or is it just coasting on reputation now?
To make it clear, Sperry still makes some very good boat shoes. Its Gold Cup line of boat shoes is high quality shoes made with premium materials. Most users are very happy with them. But at a retail price of $150, they are some of the more expensive boat shoes on the market.
Sperry's regular line of boat shoes are more affordable at a list price of $95. While these are still considered classic and very popular, there have been quite a few complaints that their quality has taken a dip. Long time users have grumbled about the drop in quality of these shoes ever since they were outsourced to China. Among the complaints are low quality leather and poor durability when compared to the Sperry boat shoes of the good old days.
So, are Sperry boat shoes actually good?
Our verdict: If you want this iconic brand and have the budget for it, splurge for the Sperry Gold Cup line. The regular Sperry line is still quite good, but it does suffer from inconsistent quality.
Loveatfirstfit.com is a participant in the Amazon Services LLC Associates Program, an affiliate advertising program designed to provide a means for sites to earn advertising fees by advertising and linking to Amazon.com. We may earn a commission when you buy through links on our site.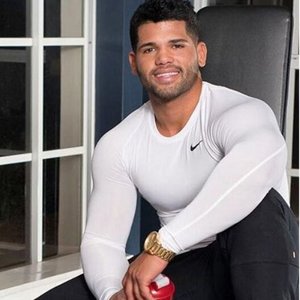 Austin is the author of loveatfirstfit.com and a personal trainer with extensive knowledge in nutrition. Austin is passionate about helping others to find a suitable healthy lifestyle and feel good about themselves. Austin's goal is to help people push their limits and achieve their physical performance.
Last update on 2023-02-13 / Affiliate links / Images from Amazon Product Advertising API