Typically, many gyms in the US offer childcare services to parent members. However, there are still a lot of fitness chains that do not provide daycare.
For instance, 24 Hour Fitness does not offer daycare to its members. Anytime Fitness is another chain you may be wondering about. If so, here is what you need to know.
Does Anytime Fitness Have Daycare?
Anytime Fitness does not offer daycare services to any of its members in the US or elsewhere. You will have to look for alternative options if you have a kid and want to go to the gym during the day.
A key feature of this gym is that it is open 24/7 in most regions of the US. This is why you can conveniently choose a time when a family member can take care of your kid while you go to the gym.
Anytime Fitness has more than 4,000 locations spread across 50 countries. This is why you may want to know whether all of them do not offer daycare.
Do All Anytime Fitness Locations Don't Have Daycare?
Unfortunately, no domestic or international location of Anytime Fitness offers daycare services to members. Not only that, but the gym chain also does not have fitness programs for kids.
You will have to develop a solution if you have kids and want to join Anytime Fitness. Additionally, you may consider getting a membership at a gym with childcare.
Before judging the gym's decision not to provide daycare, it is essential to understand its reason. After all, it is only fair that you hear Anytime Fitness's point of view.
Why Doesn't Anytime Fitness Have Daycare?
It is against the child policy of Anytime Fitness to offer daycare services. This is because kids of a specific age are allowed at the locations of this gym chain.
A key thing to note is that most gym locations follow the minimum age requirements set by the law. However, the lowest age at this club's branches may vary. Typically, kids of age 14 and above can enter Anytime Fitness.
Besides that, the gym chain represents itself as a cost-effective option for fitness enthusiasts. This is why it does not offer childcare to keep the membership costs low.
It is also best to learn about daycare's future at this gym chain. This is because it will allow making a better membership decision.
Will Anytime Fitness Have Daycare In The Future?
Unfortunately, it is unlikely that Anytime Fitness will have a daycare in the future. This is because the gym chain is not planning to change the child policy of its club locations.
Besides that, introducing daycare will increase the expenses of this fitness club. This means that the gym locations will have to raise the membership prices.
The club does not want to increase the prices as it brands itself as a low-cost gym. Thus, you should not expect Anytime Fitness to introduce daycare this year or in the future.
If daycare is necessary for you, you must look for other places. For example, many gyms in the US have daycare and offer relatively reasonable prices.
What Other Gyms Have Daycare?
Most luxury gyms such as Lifetime Fitness, Gold's Gym, and Equinox offer daycare. Not only that, but they also have fitness programs that you can admit your young one into.
LA Fitness is another gym chain that offers daycare at most locations. YMCA also provides many amenities for kids, including childcare services to members.
You should remember that some gyms include daycare in the membership, but others do not. So if budget is an issue, you should think of other things you can do with your child when visiting the gym.
What Else Can You Do With Your Child When You Want To Go To The Gym?
One of the top things you can do is ask another family member to watch your kid while you go to the gym. You can also give the babysitting responsibility to your older children if you have any.
Apart from that, you may also hire a babysitter for the days you go to the gym. Many young adults offer this service at a cost-effective price.
Another thing to note is that Anytime Fitness is open 24/7. So you may go at a time when your partner can take care of the kid.
Are There Any Daycare At Anytime Fitness In 2023?
There is no daycare at Anytime Fitness currently because it is against the child policy of the gym. The gym chain also does not offer programs for toddlers and young kids.
If you want to go to Anytime Fitness, you should enroll your kid in an external daycare. Besides that, you may join a gym chain that does offer childcare to avoid inconvenience.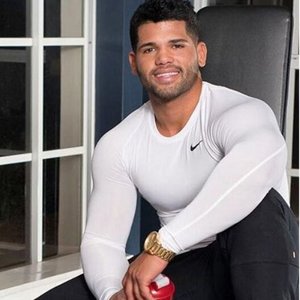 Austin is the author of loveatfirstfit.com and a personal trainer with extensive knowledge in nutrition. Austin is passionate about helping others to find a suitable healthy lifestyle and feel good about themselves. Austin's goal is to help people push their limits and achieve their physical performance.