All the best gyms in the US offer equipment and other services such as classes. These may include Pilates, Aerobics, Kickboxing, HIIT, Barre, Yoga, and much more.
Equinox is a high-end gym chain that offers a pristine space for working out. If you are looking for information about whether they have classes, your search ends now. Here is what you need to know about it.
Does Equinox Have Classes?
Equinox offers an extensive range of classes to help you perform intense and light workouts. You can enjoy Pilates, Kickboxing, Barre, and much more. Moreover, you can try out a class for free by clicking on the "claim offer" option on its website.
Equinox has luxury equipment and qualified trainers to help you remain fit. You can enjoy the extensive classes for zero additional fees by getting a membership at this gym chain.
The classes are conducted in a group throughout the week to offer you high schedule flexibility. Another thing to remember is that you can choose from many types.
What Type Of Classes Does Equinox Offer?
Equinox offers a diverse range of classes to help you maintain the best workout routine. You can benefit from the stretch and recovery programs to develop a fit physique.
The gym chain also offers classes such as pool cycling, Pilates, dance, Yoga, running, Barre, and athletic training. Expert coaches will teach you the exercises and help you perform an excellent workout session.
All the comprehensive information about the programs is on the Equinox website. You can also filter them by using the location option for a better experience.
It is also essential to understand the cost of this gym chain. Otherwise, you may exceed your budget while finding a suitable class for yourself.
Equinox Classes Cost
The best thing about Equinox classes is that they are included in the membership. Here is a price table to help you understand the cost:
| | | |
| --- | --- | --- |
| Membership Fee Type | One Club Access | All Clubs Access |
| Initiation Fee | $100 | $100 |
| Monthly Fee | $168 | $230 |
The top thing to note is that you can cancel the membership at any time for a zero cancellation fee. You can also learn more about Equinox membership in this guide.
Are The Classes Included In Equinox Membership?
Classes are included in the Equinox membership without any additional fee. You will get unlimited access to the programs by opting for a package. So you do not have to worry about per session charges.
The best part is that you can go to any workout class at the right time. Equinox trainers will provide you with the proper guidance to achieve your fitness goals.
However, it may be difficult to manage the classes without knowing the timings. That is why you should use the fitness chain's schedule to develop the right timetable for yourself.
How Can I Find Equinox Class Schedule?
Equinox takes pride in offering its customers all the details beforehand, which is why you can find the class schedule on their website. The fitness chain lets you see the timings by filtering the location.
You can click here to visit the schedule page and learn the daily workout timings. Here are some of the top locations of Equinox and their schedule:
The key thing to note is that Equinox also mentions the trainer of the class in the schedule. So you can choose the session with your favorite coach easily.
Many people are scared to go to the gym because of the pandemic. If you have the same fear, you should consider online classes.
Does Equinox Have Online Classes?
The fitness chain offers virtual training for all its classes to help all members. Besides that, you can also use the app of this gym to benefit from valuable workout tips.
However, note that the gym chain only offers live virtual Pilates and personal training sessions. Meanwhile, you can stream workout videos of other classes using the Equinox+ app.
The fitness classes at the club are conducted in a group to accommodate more members. If you want a personalized experience, you should consider private classes instead.
Are There Private Classes At Equinox?
Private classes are available at Equinox in the form of personal training. However, you will have to pay an additional fee for this. That is because it is not included in the membership.
Besides that, you can opt for one-on-one Pilates sessions too. The membership program will cover this.
Apart from that, you may speak to a coach about the other fitness classes. Sometimes they may provide private time depending upon their schedule flexibility. However, you should not rely on this option.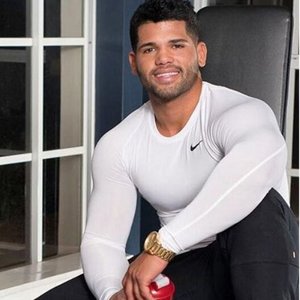 Austin is the author of loveatfirstfit.com and a personal trainer with extensive knowledge in nutrition. Austin is passionate about helping others to find a suitable healthy lifestyle and feel good about themselves. Austin's goal is to help people push their limits and achieve their physical performance.