These days you would be lucky to find a man who owns even one pair of dress shoes. But you know what they say: the more things change, the more they stay the same. My father's advice is true today as it was all those years ago. Some things never go out of style. Dress shoes are one of them.
The most common dress shoes for men are oxford, derby, monk, chelsea boots, dress boots, chukka boots, formal pump and loafers. All of these dress shoes type serve different purpose, style and occasions.
Many men do not pay attention to dress shoes because they do not understand the importance of dress shoes. And even if they do, they are clueless about dress shoes.
8 Types of Dress Shoes for Men
Example: Dockers Men's Gordon Leather Oxford
Oxfords are without a doubt the most timeless and classic dress shoes. Every man needs at least one pair of Oxfords in his closet. Oxfords are quite formal, but they are also an excellent choice for everyday wear.
What Does It Look Like: The most recognizable feature of an Oxford shoe is its "closed lacing," in which the inside and outside quarters are stitched underneath the vamp (the upper front part of a shoe.) Originally, Oxfords were formal and plain shoes made of leather.
They have since evolved into a range of styles that cover both formal and less formal occasions. Nowadays, Oxfords can be plain or patterned, and they can be made from a variety of materials, including leather, faux leather, suede, and canvas.
A Short History: Oxfords were created in Scotland and Ireland, where they are sometimes called Balmorals after the Balmoral castle. In the early 1800s, they became popular among college students, especially those at Oxford University, seeking to rebel against the then ubiquitous half-boot style Oxonian shoes. After that, they became known as Oxfords. 
How to Wear: From its formal root the Oxford has grown into a versatile shoe suitable for a whole host of occasions.
Stick to the classic color combinations such as charcoal suit with black Oxfords or navy suit with dark brown Oxfords.
Same idea with your socks: classic colors like black, navy, and gray are your best bets.
Pick from a broader range of colors from black to brown to oxblood to blue.
Experiment with different materials including leather, suede, or canvas.
Pair them up with slim cut raw denim jeans or straight leg gray moleskin chinos.
Wear them with colorful socks for extra dash.
If you are going to wear Oxfords with a tuxedo, stick with black patent leather.
Example: JOUSEN Men's Classic Derby Dress Shoes
Derbies are similar to Oxfords but somewhat less formal, which makes them more versatile. They can be worn on all sorts of occasions, from formal business to everyday casual wear. In America, Derbies are also known as Bluchers.
What Does It Look Like: Many people mistake Derbies for Oxfords as they look similar, and the differences are subtle at best. As opposed to Oxfords' "closed lacing," Derbies feature an "opening lacing" system.
For Oxfords, the inside and outside quarters are stitched underneath the vamp. For Derbies, the quarters are stitched on top of the vamp. This "open lacing" leads to a roomier, more comfortable fit, which is particularly suitable for people with a high arch or a high instep.
A Short History: According to the legend, the Derby was created in the early 19th century for Edward Smith-Stanley, the 14th Earl of Derby. The Earl purportedly had very large feet and high arches, which made it very uncomfortable for him to wear regular boots or Oxford shoes.
Consequently, his shoemaker developed an "open lacing" system to better accommodate his oversized feet. By the 1850s, Derby's roomier fit had made it a popular choice for sporting and hunting. By the turn of the 20th century, Derby was no longer limited to sporting and had become acceptable for wear in town.
How to Wear: Derbies are more casual than Oxfords. That also makes them more versatile.
Given Derby's sporting root you might not want to wear Derbies with a formal suit.
But Derby is a great choice for business settings other than the most formal environments.
The colors black, brown, and oxblood are your best bets.
Feel free to experiment with colors – black, brown, oxblood, blue, etc.
Go with suede or canvas for a more casual look.
Pair them up with dress pants or chinos.
For jeans, go with skinny black jeans for a sleek look or whiskered distressed jeans for a more contrasted look.
Example: Clarks Men's Tilden Style Monk-Strap Loafer
Monk shoe has been gaining popularity rapidly in recent years. It sits somewhere between Oxford and Derby on the formalness spectrum: less formal than Oxford but more formal than Derby.
What Does It Look Like: Monk shoe has no lacing. Instead, it is fastened by straps and buckles. There can be one, two, or even three straps per shoe. This unique strap and buckle system gives monk shoe a unique look with a certain edge and dash that other styles lack.
A Short History: The exact origin of monk strap shoes has already been lost to history. Legend has it that a medieval monk at a monastery in the Alps in the 15th century created the first monk strap shoes when he tried to making something that offered more protection than the usual open toe monk sandals.
A pilgrim to the monastery visiting from England saw this new style of shoes and became so enamored that he brought a pair back home with him. This new monk shoes caught on quickly in England, and from there, it spread to the rest of the Western world like wildfire.
How to Wear: Monk shoes are very versatile. Their unique strap design can turn your shoes into the focal point of attention for your entire outfit. Take advantage of that to stand out from the crowd.
Monk shoes work in even formal business settings. They are like an edgier cousin of Oxfords'. Stick to black or brown monks and wear them with formal suits.
They also look good with less formal outfits and cuffed dress pants.
Monk strap tends to draw attention to itself so make sure this is what you want to achieve.
Monk shoes possess a certain old-world mystique. Play up to that mystique by pairing monks with a pair of checkered cigarette pants or overdyed black skinny jeans.
Try suede or canvas for a more varied look.
For the truly adventurous, two-tone monk shoes may just be what you are looking for.
Pair them up with distressed bootcut jeans for a hint of irony.
Example: Dr. Martens Men's Hardie Chelsea Boot
Chelsea boots are forever linked to the Swinging Sixties and the mod scene. They are just oozing with sleek sophistication. They are also one of the easiest ways you will ever find to quickly amp up your style quotient.
What Does It Look Like: Chelsea boot is an ankle boot with an elastic side gusset. It often has a loop of fabric on the back, enabling the boot to be pulled on. This elastic gusset and loop system enables a Chelsea boot to be put on and slip off easily. The lack of laces makes for a modern and minimalist silhouette.
A Short History:
Chelsea boot was created by Queen Victoria's shoemaker J. Sparks-Hall in the 19th century as a riding boot for the upper crust of British society. It quickly became a favorite among horse riders. Queen Victoria was said to be a fan herself.
During the 1960s, Chelsea boot caught the public's imagination and became a cultural icon. It came to symbolize the aesthetics of the Swinging London. These boots were worn by everyone from the Beatles to the Rolling Stones to Pink Floyd.
How to Wear: Chelsea boot can add edge to a business suit and class to a casual outfit. It is magical.
For the most conservative businesses, Chelsea boot is not a good choice.
For the more creative or innovative settings, Chelsea boot is a quick way to dash up a suit.
Pay homage to the mod heritage of Chelsea boots, wear them with slim pinstripe pants, and a mohair v-neck sweater.
Try pairing black Chelsea boots with black skinny jeans. You'd be ready to join a band.
For suede Chelsea boots, a pair of cuffed raw indigo jeans would complete the look perfectly.
Example: Bruno Marc Men's Oxford Dress Boot
Dress boot is like a boot version of Oxford. It is less formal than Oxford and more versatile.
What Does It Look Like: Like Oxford, dress boot features "close lacing." It looks like an Oxford but with a longer shaft that covers the wearer's ankle.
A Short History: Dress boot emerged in the Victorian era as footwear for formal occasions. As time went by, its role as formal footwear declined and instead became a popular footwear for inclement weather.
How to Wear: Dress boot can be dressed up or dressed down depending on your outfit.
Avoid dress boots for the most conservative businesses like banking or corporate law.
For more casual business settings, dress boots in black or brown go well with suits.
Dress boots should be sleek and refined, not clunky.
Pair black minimalist dress boots with herringbone pants for a nice contrast.
Wear brown dress boots with raw indigo bootcut jeans with cuffs.
Example: Clarks Men's Bushacre 2 Chukka Boot
Chukkas are ankle boots that can be either formal or casual. They are truly versatile.
What Does It Look Like: Chukkas are ankle boots with "open lacing" and 2 or 3 pairs of eyelets. They are made from either leather or suede and come with leather or rubber soles.
A Short History: Chukka boot traces its root back to the desert boots worn by the British soldiers in the North African Campaign of World War II.
How to Wear: While Chukka boots were born as rugged footwear in the military, they have since evolved into a versatile style that can be either formal or casual.
Chukka boots are not appropriate for the most formal environments
For business casual settings, go with black leather Chukka boots with thin leather soles
For a rugged look, go with brown suede Chukka boots with thick rubber soles. Pair them with medium wash distressed bootcut jeans.
Roll up jean legs for extra roughness
Formal Pump (Opera Pump)
Opera pumps are the most formal shoes.
What Does It Look Like: Opera pump is a slip-on made of patent leather. It is typically decorated with a grosgrain bow.
A Short History: Opera pump dates back to the early 18th century when European aristocrats wore laceless slip-ons in court and formal settings. It has changed little since then. It is the oldest men's shoe style still in use.
How to Wear: Typically, opera pumps are only worn with tuxedos at a white tie or black tie events.
Example: Sperry Men's 2-Eye Boat Shoe
An extremely versatile laceless slip-on shoe inspired by moccasin.
What Does It Look Like: Loafer has no lace. Some are decorated with a tassel or a metal ornament, others are minimalist. There is typically a seam that runs along the toe.
A Short History
Loafer was created in the 19th century in London by the bespoke shoe company Wildsmith Shoes. The first loafer ("Wildsmith Loafer") was a house slipper made for King George VI.
In the 1930s, a shoe company in Maine invented the penny loafer, which quickly became an icon of preppy and Ivy League aesthetics.
How to Wear:
Wear black or brown leather loafers with a navy suit to go full preppy.
For business casual settings, pair brown loafers with tan khakis.
Try matching suede loafers with distressed straight cut rolled jeans.
Throw on a white cable knit sweater, and you'd look like you've just stepped out of a Ralph Lauren ad.
Related: 6 Types of Shoes that Go With Khaki Shorts with Photos
Loveatfirstfit.com is a participant in the Amazon Services LLC Associates Program, an affiliate advertising program designed to provide a means for sites to earn advertising fees by advertising and linking to Amazon.com. We may earn a commission when you buy through links on our site.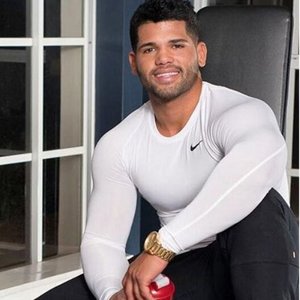 Austin is the author of loveatfirstfit.com and a personal trainer with extensive knowledge in nutrition. Austin is passionate about helping others to find a suitable healthy lifestyle and feel good about themselves. Austin's goal is to help people push their limits and achieve their physical performance.