I went on trekking back in 2010 with my friends. I did not know the difference between hiking and trekking. I thought it was a extended version of hiking, which is true, and I had a pair of hiking shoes which I love because they were very light and was easy to move around. But I wished I had a better support shoe because it was a long expedition with semi harsh paths.
I wouldn't say the journey was disastrous, but I have learned my lesson and spent many hours researching for trekking shoes for my future expedition. I have now understand what shoes to wear for trekking.
Most people wear trekking shoes for trekking. They are more durable, have better ankle support, and will help you balance your weight, which you will feel the difference in a long expedition.
Depending on how harsh your paths are, wearing a low budget hiking shoes will ruin your trip, or even put your life at risk. Before you decide which one to buy, let's take a look at the 9 main difference between hiking shoes and trekking shoes:
Support: Trekking shoes have added support to them, especially on the sides, which makes the steps firm, and chances of tripping and twisting of ankles are greatly reduced, while hiking shoes are easier on feet and allow freedom of movement.
Size of the shoe cut: Hiking shoes are normally low cut and do not provide any support to the ankle. In contrast, trekking shoes have a toe cap and extra stiff shank which enable firm movement with equal weight distribution.
Water resistance and material: Generally, hiking shoes are made of a blend of light materials such as rubber, plastic, but also with cloth and sponge, which makes them non-resistant to water. Trekking shoes are typically made of leather or similar material, which makes them waterproof and suitable for any weather.
Reliability: Although both types of shoes are reliable, trekking shoes move a step ahead because of the material of production, which mostly comprises leather, hard rubber, and steel.
Grip on the surface: Hiking shoes are more like sneakers with stiffer soles; the grip is generally good and enables movement on roads, uneven surfaces, gravels, sand, etc. Trekking shoes have deep grooves in the sole for extra strong grip and friction, that's why they facilitate movement on snow and water as well.
Weight of the shoe: Hiking shoes are light and comfortable, and they are designed to allow hikers to carry more weight and for shorter journeys, while trekking shoes are deliberately made heavier to provide durability and extra support. Sometimes steel is added to the toe cap and shank to make them heavier so that they make a firm grip on the slippery surface.
Season preference: Hiking shoes are generally worn in hot and dry weather. They do not provide much insulation during winter and are not waterproof, while trekking shoes are designed to be worn in any season and any condition, whether it be riverbeds or snowy lands.
Comfort: Hiking shoes go light on the feet and are quite comfortable to wear. The lightweight makes them a winner in this category. They allow freedom of movement, especially ankles and toes. Wearing trekking books takes getting used to. The heavyweight bothers the beginners, but once one becomes more used to it, it's really hard for them to give up those boots as they support almost every part of the foot and ankle.
Weight on shoulders: Hiking shoes are designed for faster and flexible movement, but they're not designed for hikers to carry heavyweights. On the other hand, trekking shoes have great support to the ankles. Their high heels help balancing heavyweight. Hikers carry supplies for the day and come back at night, so their backpack is usually not as heavy. Trekkers, on the other hand, carry supplies, sleeping bags, cooking accessories, camping tents, etc., which makes the backpack a lot heavier. They are designed for extra ankle support that helps in the distribution of weight.
Hiking vs Trekking
Hiking is generally a one-day activity in predefined and sometimes maintained paths. Hiking is generally for recreational purposes, and paths are usually not that tough. The trail and weather is usually dry and may involve some climbing and jumping on gravel and mountainous areas, but it's a lot easier on the feet because normally a hiker will not stuff as many gears as trekkers.

Trekking is way more than a hike. Some of the facts that distinguish trekking with hiking include:
Trekking normally last more than a day
Includes tougher & unpredictable paths
Takes longer preparation time than hiking
Need to pack gears for survival in the wilderness
Need to plan for water & food usage before the expedition
With that being said, the shoes that are more than an average shoe is required as trekking is an extended version of hiking. How you choose your footwear for trekking will make a significant in your expedition. When your journey is long and the paths are unpredictable, you will need the right footwear that's tougher than you think.
Can Trekking Shoes be Used for Hiking?
Trekking shoes can and should be used in hiking if you are planning to trek in the near future. Wearing trekking shoes for hiking will enable you to get accustomed to trekking shoes and will also break the shoes' inner walls so that you do not feel discomfort before going on trekking. Trekking shoes can be worn in any weather, so it won't really matter if it rained the previous day.
Tip: If you only want to hike and the weather is clear and dry, hiking shoes will come in handy as they are lighter and will allow better movement with faster speed.
Can Trekking Shoes be Used for Walking?
Trekking shoes can be used for walking, and plenty of people does it that way. They may not be as comfortable as hiking and running shoes, but they provide maximum protection, especially if you're walking trail consists of sand, pebbles, gravel, water, or uneven surface. Wearing trekking shoes rules out the possibility of ankle twist and reduces the chances of skidding, slipping, and water seepage in shoes.
Tip: If you're walking in the park where you have straight even roads, we recommend you to stick with normal athletic shoes.
Can Trekking Shoes be Worn Casually?
Trekking shoes can be worn casually, especially if you work in an environment that is involved with moving outdoors in any weather, going on construction sites, heavy machinery operation sites, or countryside, trekking shoes might prove to be your best companion. However, people with office jobs that do not move around often complain about leg pains after long usage.
Tip: Trekking shoes are not recommended for people who are mouse potatoes.
What to Consider When Choosing Trekking Shoes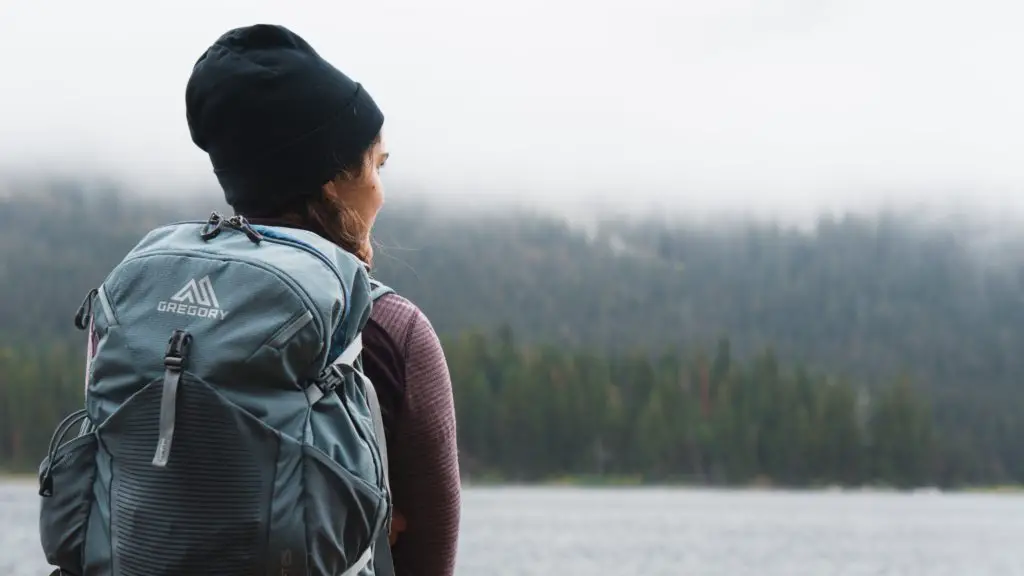 If you decide to get a pair of trekking shoes, there are a few factors to consider before you buy them. Not knowing these factors may give your expedition a negative experience.
Fit
Durability
Crampon
Sole
Heel
Weight
Support
Tip: Do not buy your trekking shoes right before your journey. Buy it earlier, and break in the shoes so you're more used to it.
The Fit
Fit is the key aspect in buying trekking shoes, as your trekking shoes will serve you a long time during your trek. Tight shoes can give you blisters and corns (omg), and loose shoes will disrupt your balancing. There should be enough room to wiggle, and your toes should not touch the shoe walls when laced up. However, they should not be too loose to the point that you have to put extra effort to balance the shoe. The fit must feel like a part of your legs.
Durability, ventilation, and water resistance
Two finer details to look for are breathability and durability. Typically the upper part comprises leather or synthetic leather (for vegans). Both are durable, depending upon the leather used. If any other material is used in making the upper part, you may face some challenges in your journey. Secondly, there must be ventilation in the shoe, but it must be water-resistant.
Crampon Compatibility
For those who love trekking in the snow, crampons become the uttermost necessity. Check whether your crampons fit perfectly on the shoes of your choice. A loose or ill-fitted crampon might make your trekking a very dangerous expedition.
The Sole
You will need a sole that offers an excellent grip. The thicker and groovier the sole is, the better the grip. It must be solid hard but bendy enough to make your trek experience pleasant and safe at the same time.
Mid Sole or the inner sole
Midsole must have the right blend of stiffness and sponginess to cushion your feet. It must be capable enough to protect you from any sudden abrasive shocks.
Heel break
Raised heels will help in ascending the slopes, but they can sometimes be a pain to wear. This will be a matter of subjectivity. If you are comfortable wearing heels, you must opt for the trekking shoes that have raised heels.
Weight
Trekking shoes come in various weights; some shoes have added steel to put in extra strength while others have plastic inserts, which make the shoes weightless. The downside of plastic inserts is that plastic makes shoes a bit less durable.
Ankle Support
Try to walk for 3-5 minutes in the shoes that you finally chose before making the decision to buy them. Check for the comfort of the ankle. It must provide you with enough support on different walking postures and not choke your movement at the same time.