While many people may think a sock is a sock, there are differences in socks that you need to be aware. Although simple in concept, what a sock is supposed to do will help you choose the best ones for your feet.
A sock is designed to place a barrier between the skin around your feet and lower legs depending on its length and the shoes you wear on your feet. They also provide a barrier against the environment much like clothing. Most socks are made from fabrics that come from natural materials such as cotton. Although many are combined with other types of materials that help the sock cling comfortably to your feet and lower legs.
5 Common Types of Socks are:
No Show
Ankle Socks
Quarter Length
Crew Length
Over the Calf
While socks are made from different materials, colors, and patterns, they also come in different lengths. This is important when choosing the right type of socks to wear before you head out for your day. What follows are the type and length of socks available, the materials from which they are crafted, and some advice on what to pick depending on your outfit. 
Types of Socks
Insoles: Made from cloth, they appear to be the same as the comfort insoles used to cushion the feet, such as those made by Dr. Scholl or you find in your local department store. However, cloth insoles are more like socks because they are designed to put a barrier between your feet and the soles of your shoes. Instead of providing cushioning, they are primarily designed to absorb moisture and protect the bottom of your feet.
No Show
As the name indicates, these socks are designed to stop below the ankle. This means when you are wearing shoes they will not show. Perfect for wearing with shorts, no show socks are well suited for such casual occasions when you are not working out.
Ankle Socks
One of the most common types of socks, ankle socks do not receive much love from the fashion community. This is because no show socks are better with shorts and longer socks are better with pants. Ankle socks are that in-between that are only recommended for joggers and runners when exercising.
Quarter Length
A little longer than ankle socks, but not by much, quarter-length socks are well suited for wearing with pants, although many prefer them while wearing shorts. They may not be right for formal occasions because the skin might show when you are sitting down, especially if you wearing pants with no break in them.
Crew Length
These socks go about halfway up the lower leg, stopping about in the middle of your calf muscles. They are mostly made from cotton or a blend of cotton and polyester. They are mostly worn for exercise or wearing shorts. However, you want to find the right size for your feet, otherwise if they are too big they will fall down around your ankles.
Over the Calf
The longest of socks, they go up right to the knee. They are often made from wool or silk blends and can mostly be found for dress socks. If only because of their length that prevents them from falling down. Best worn with suits for formal occasions.
Materials
Today, most socks are blends of different materials to provide maximum comfort while also fitting the style of clothing that you are wearing. So, you may see natural fabrics combined with synthetic materials or 100% natural or 100% synthetic. What follows are the most common materials used to make socks and when they are most likely to be used.
Alpaca
Resists moisture, lightweight, provides excellent insulation, and being soft makes them quite popular. They are perfect for wearing in cold conditions, outperforming wool in many respects. But they are expensive.
Bamboo Rayon
This unique material is quite breathable but is most noted for being silky. It's more durable compared to cotton and is hypoallergic. They can be worn for most situations and are especially good for those who have skin issues.
Cashmere
If silk is the most luxurious, then cashmere is not far behind. Light, soft, and insulating, these are perfect for cooler conditions and the over-the-calf dress socks you wear should be made of cashmere.
Cotton
Arguably the most common natural material, cotton can stretch while being durable, soft, and retaining body heat. Often used alone or combined with synthetic materials, 100% cotton socks are best for when you dress up or relaxing around the home. They are not designed for performance like exercise, however.
Modal
Sometimes mistaken for cotton because of its soft nature, but it is quite strong and durable. Micro-Modal is a variation that incorporates rayon for additional durability. Modal is also shrink-resistant and is perfect for most occasions depending on the length of the socks.
Polyester
This synthetic material is not just used to make your uncle's loud sports jacket. They are quite good for socks as well. Polyester retains its color better than natural materials and dries quickly as well. However, socks made from pure polyester are not breathable, but when combined with other natural materials works well for exercise and casual wear.
Silk
Easily the most luxurious natural material used to make socks, silk is surprisingly strong while being soft. It's lightweight, clings to the skin, and is mostly worn for formal occasions. However, they are sensitive to moisture which means that you should not wear them if it is hot and your feet tend to sweat. 
Wool
Another commonly used natural material, wool is stretchy, durable, and can absorb moisture better than most other materials. Because of their insulation factor, they are perfect for wearing outdoors, hiking, or other activities.
By choosing the right materials with the right length of sock, you can be ready for any time of the year. For exercise, outdoor activities, dressing up for formal occasions, or just hanging around the house, the right type of socks can make any of these experiences more pleasurable.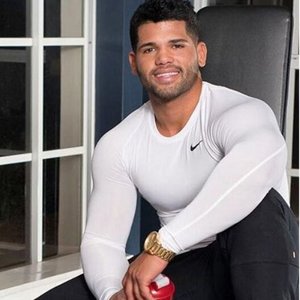 Austin is the author of loveatfirstfit.com and a personal trainer with extensive knowledge in nutrition. Austin is passionate about helping others to find a suitable healthy lifestyle and feel good about themselves. Austin's goal is to help people push their limits and achieve their physical performance.