Kyrie Irving is one of the most aesthetically pleasing basketball players you will ever see. He is widely considered to be the best ball handler in the NBA Ever.
He is also a big fan of SpongeBob SquarePants. He loved that show so much he collaborated with Nickelodeon to create the Kyrie x SpongeBob SquarePants collection.
There are five models in that collection. They are all limited editions. Here we will look at the three models based on Kyrie 5:  SpongeBob SquarePants, Squidward Tentacles, Patrick Star.
A quick review of Kyrie 5: Irving is an unbelievably agile point guard, so it's no surprise Kyrie 5 has insanely good traction. It enables you to stop and change direction on a dime. Court feel is also great. Cushioning and support are solid. Overall, a great shoe.
Back to the SpongeBob collection:
Nike Kyrie 5 SpongeBob Review
Kyrie Irving has never been afraid to be different. For one example, look to his well-publicized conspiracy theory on how "they" don't want you to know the Earth is actually flat. For another, there is his limited edition Kyrie 5 "Third Eye Vision" basketball shoe.
His latest limited edition Kyrie 5 SpongeBob SquarePants is yet another example of Irving doing things differently: a basketball shoe that aims to look kawaii instead of cool.
Everyone loves SpongeBob SquarePants. But not like Kyrie Irving does. To this day he still remembers sitting in front of his TV when the first episode of SpongeBob SquarePants in 1999 aired. He was 7. It is a love affair that has been going on for over 20 years.
Growing up, basketball and SpongeBob SquarePants were the two constant companions of Irving's: "I was hooping a lot, so SpongeBob for me was every day, Nickelodeon at night, watching just countless SpongeBob episodes." With this much history between Irving and SpongeBob, expectation is high for Kyrie 5 SpongeBob SquarePants. Does it live up to expectations?
The first thing you notice about this shoe is its bright yellow upper. Impossibly cheery and forever optimistic, just like its namesake sea sponge. There are also numerous brown polka dots scattered among the yellow. Another SpongeBob trademark.
Next, there is a brown outsole punctuated by a red midsole in the front and a white midsole in the back. Any fan of the sea sponge would recognize it right away as an homage to SpongeBob's uniform: brown pants, red necktie, and white shirt.
This shoe is clearly a labor of love. It is a love letter from Irving to that forever optimistic yellow sponge living in a pineapple under the sea. If you are a SpongeBob fan you would love this shoe. Unfortunately, it is all sold out on Nike's website. If you must get it your best option is to try one of the many sneaker trading platforms. Be warned: it won't be cheap.
Nike Kyrie 5 Squidward Review
Squidward Tentacles is an ill-tempered and pretentious turquoise octopus living in an underwater moai. While Squidward Tentacles the octopus is cranky and unhappy, Squidward Tentacles the basketball shoe comes off as surprisingly upbeat and soothing.
The upper is made of a beautiful seafoam green mesh. The outsole and midsole in the front are ocean blue. The midsole in the back is brown. This is a nicely balanced colorway that harks back to Squidward Tentacles' green and blue body and brown shirt.
Kyrie 5 Squidward Tentacles is not as eye-catching as SpongeBob SquarePants or Patrick Star, but it is actually my favorite among the three. I just love its color-coordinated serenity.
Nike Kyrie 5 Patrick Star Review
Patrick Star is an unemployed, overweight pink starfish who is also an expert in the "art of doing nothing". Does that sound like a good inspiration for a kick-ass basketball shoe?
The answer is yes. Kyrie 5 Patrick Star is a bold design that just works. It comes with a pink upper that is a shout-out to its namesake pink starfish. The midsole and outsole are a mix of green and purple, reminiscent of the shorts worn by the starfish.
Pink, green, and purple – that sounds like a recipe for palette disaster. But Kyrie 5 Patrick somehow makes it work. The final product has an energetic style that grabs your attention and refuses to let go. If you are unafraid to stand out, give this shoe a try.
---
Nike LeBron 17 Review
17 years into his NBA career, LeBron James was finally showing his age. He spent a chunk of the 2018-2019 season sidelined by injuries and ended up missing the playoffs altogether. This made 2019 the first time in 14 years he missed the playoffs.
Injuries were likely on his mind when James challenged nike designer Jason Petrie and his team to build a product that "creates force without fear.""
"Without fear" became the guiding principle of Lebron 17. The number one goal of this shoe is to protect its wearer from injuries. And it shows. Just look at these protective features:
Two 15mm, maximum volume, Zoom Air pods in the forefoot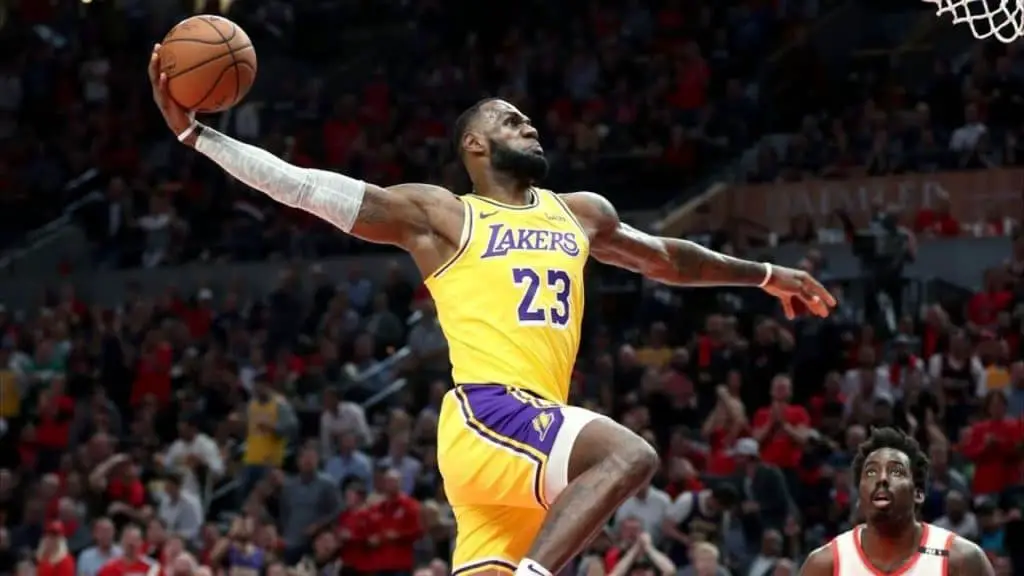 Combined, they offer a level of cushioning and protection that is almost unheard of in a basketball shoe.
Running around in LeBron 17 feels like running on a cloud. You can hardly feel any impact – the Max Air and Zoom Air and Phylon manage to absorb it all.
The flip side of all that cushioning is you lose your feel for the court. You become removed from it. This absence of court feel is definitely an acquired taste.
Despite all that cushioning, nike managed to provide a surprisingly high level of stability and support. But I guess that is almost to be expected given this shoe's emphasis on protection against injuries.
At 11.4 oz., Lebron 17 is undeniably on the heavy side. All that cushioning and support come with a cost.
Another cost is monetary. At $200, LeBron 17 is one of the most expensive basketball shoes on the market.
---
Nike PG3 Review
Paul George is known for his versatility. When he gets into a groove, his game can transform into a higher art form. Curiously, his signature shoe PG3 shares this ability to transform: when you first put them on, they feel good but nothing exceptional.
Then you keep sprinting and cutting and jumping in them, and all of a sudden something strange happens – the shoes become an integral part of you and you think to yourself, "this shoe is extraordinary."
Just like Paul George's game, PG3 is very versatile. It manages to strike a balance between cushioning, stability, traction, and court feel.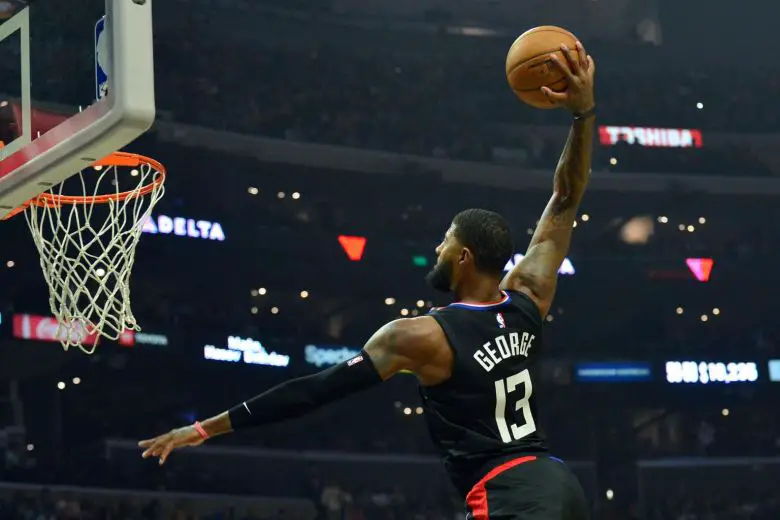 This shoe's predecessor, PG2, comes with a stiff Phylon midsole that many found lacking. So when it was announced that PG3 would use a softer midsole, I was excited. The first time I put a PG3 on, it felt like a letdown.
The midsole didn't feel any softer than that of PG2's. It was only after a few days running around in this shoe that the softness of its midsole came out in full force. The cushioning isn't as out of this world as that of LeBron 17's. But PG3 makes up for that with a much better court feel. Like I said, "balance" is the keyword.
PG3 gives you just enough support and stability without interfering with your quickness and agility. If you are looking for LeBron 17 level support, you won't find it here. But in return, you will gain a ton of nimbleness.
Traction is where PG3 truly shines. Its outsole is covered in tiny rubber suction cups. They grip onto the ground like the suckers on an Octopus's arms. But at the same time, they are not so sticky that they would interfere with your movement.
The only weak spot of PG3 is the upper materials. The synthetics and the mesh just feel somewhat cheap.
---
Nike Zoom KD12 Review
On the court, Kevin Durant looks perpetually relaxed – until he strikes, at which point his energy is almost overwhelming. In Nike's words, Durant's signature shoe Zoom KD12 is built for this "reserved yet explosive" aspect of his game.
KD12 features a translucent outsole that provides a surprisingly strong grip on the floor. The traction is not quite as phenomenal as PG3's "suction cup" outsole, but it is damn close.
It is great at transforming your forward energy into upward energy as you go for a pull up jumper. However, the outsole shows worrying signs of erosion after just a few days of wear. This doesn't exactly bode well for its durability.
For cushioning, KD12 comes with a pretty radical design: the midsole was completely eliminated and replaced by a full-length Air Zoom cushion.
There is an additional Air Zoom sitting under the heel for extra shock absorption. All in all, KD12 offers just the right amount of cushioning while maintaining a high degree of court feel.
One weak spot is the materials. The textiles, the mesh – they just feel cheap.
---
Giannis Antetokounmpo Nike Zoom Freak 1 Review
Zoom Freak 1 is NBA MVP Giannis Antetokounmpo's first-ever signature shoe with nike.  Antetokounmpo is famous for his freakish athleticism. Zoom Freak 1's stated goal is to provide the responsiveness, cushioning, stability, and traction needed to complement Antetokounmpo's freakishly athletic game. Does it succeed?
Traction is somewhat inconsistent. It has its great moments. But it is also prone to inexplicable breakdowns. Out of the blue, you'd feel like you're slipping. Traction is definitely not as good as PG3's. It's not even on par with KD12's. It is a shame, really.

Cushioning is somewhat minimal. There is no Air Zoom in the front, while the heel has two Air Zoom units double-stacked. This gives you exceptional court feel and responsiveness but not a lot of impact protection. It is a trade-off that may not work for everyone.
Support is solid. Nothing to write home about, but nothing to complain about either.
Materials are OK. They are by no means premium, but they do not feel too cheap.
Loveatfirstfit.com is a participant in the Amazon Services LLC Associates Program, an affiliate advertising program designed to provide a means for sites to earn advertising fees by advertising and linking to Amazon.com. We may earn a commission when you buy through links on our site.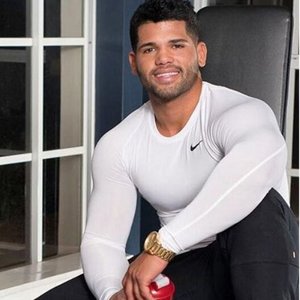 Austin is the author of loveatfirstfit.com and a personal trainer with extensive knowledge in nutrition. Austin is passionate about helping others to find a suitable healthy lifestyle and feel good about themselves. Austin's goal is to help people push their limits and achieve their physical performance.
Last update on 2023-02-13 / Affiliate links / Images from Amazon Product Advertising API