With the rise of the COVID-19 pandemic, interest in the fitness industry has been resurgent. With many apps catering to nutrition and fitness, it has been a great market to enter.
There are over 18 million fitness apps available to download. Some of these are dedicated to different types of training, such as yoga or high-intensity interval training. Others are tools that help track food intake and nutrition.
Most professional trainers have their favorite apps. Some of these are standalone tools that allow them to deliver customized training sessions and work with their clients.
With the rise of apps for personal training, it's now easier than ever to get the personalized programs and exercises you need to reach your goals. In addition, these services are usually more affordable and accessible.
Before shopping for a personal training app, think about what you want from experience. For instance, if the platform has various features and pricing, consider how it can accommodate different budgets and lifestyles.
Personal Trainers' Top Recommendations
The type of fitness app you need will depend on your current goals and skill level; typically, the more costly a fitness app is, the more personalized help you will get. For example, Flexit Fitness provides full virtual personal training at similar costs as a real personal trainer. At the same time, MyFitnessPal can be used for free if you just need to track and lookup calories and get exercise ideas.
| | | | |
| --- | --- | --- | --- |
| Name | Cost | Nutrition Help | Exercise Help |
| MyFitnessPal | $79.99 / Year | Track & Lookup | Basic & Tracking |
| Flexit Fitness | $42.74+ Per Session | | Virtual Personal Training |
| FitBod | $79.99 / Year | | AI Personal Training |
| Ladder | $29.99 / Month | | Virtual Group Training |
| Fiit | $30 / Month | | Virtual Classes |
| Silo | $1.39 Per Session | | Virtual Classes |
| Nike Training Club | $19.99 / Month | Health Tips | Virtual Recorded Sessions |
| Keelo | $93.99 / Year | | Personalized Virtual Videos |
| Jefit | $39.99 / Year | | Huge Range Of Recorded Sessions |
MyFitnessPal
MyFitnessPal is a web and mobile app that allows users to track their food and exercise habits. It also provides a variety of game-style motivation tools.
The app is very simple to use, and Clayton says it provides good recommendations.
Clayton says that MyFitnessPal is a great one-stop shop for nutrition and fitness tracking. He uses it with his online coaching clients to keep track of their food diary.
MyFitnessPal is free to use at the basic level, and it comes with a premium tier that costs $79.99 a year.
FlexIt Fitness
Using FlexIt, you can train with your trainers at home. You can choose from various exercises such as boxing, barre, and HIIT. You can also join challenges and receive customized programming.
You can also add other services such as nutrition coaching, yoga, and meditation to your training sessions. There are also 30- to 60 minute sessions that can be booked.
As a user, you can create a personalized profile and browse through the available trainers. You can also set goals and schedule your sessions according to your schedule.
The app allows users to choose which trainer they would like to work with. This is a great feature for people who want to build a relationship with their trainer. It's also a great platform for those who can't attend the gym.
With FlexIt, you can access thousands of fitness centers and gyms nationwide. Just download the app and check in whenever you want.
It features various features, including live personal training and studio classes. Each gym has a set rate that's different across chains and within chains.
According to David Otey, a personal trainer in New Jersey, FlexIt is the best secret for training. It features a variety of programming options, such as strength training and cardio-focused classes.
FitBod
This app allows users to create a personalized exercise program based on their goals and interests. It can be done through various exercises, including weightlifting, cardio, and bodyweight training.
Fitbod uses machine learning and artificial intelligence to suggest exercises and training methods to improve your fitness.
Clayton, a tech reviewer, says that FitBod is a great app that's easy to use and provides various programs. He also noted that it does a good job of teaching proper technique.
This app aims to help you design a personalized strength training program that works for you. It tracks the various muscle groups you've worked on throughout the day and provides helpful weights and reps for your goals.
Ladder
You can use the Ladder app to join exercises guided by well-known trainers, such as:
Jennifer Jacobs, a former senior Peloton teacher, created the functional full-body "J Method" program.
"Body & Bell" kettlebell-focused strength and aerobic training by Lauren Kanski and Meghan Hayden.
Reinhard (Reign) Nel's Treigning Day
Running speed, strength, and endurance training with Sam Tooley's "Project Alpha."
There are also various classes for both men and women. In addition, they also offer prenatal and postnatal classes, as well as strength and conditioning classes.
The app is designed for anyone who wants to start a new fitness routine or improve their existing one. It features top-level coaching and a variety of classes.
Fiit
FiiT is a fitness app that features various classes with varying difficulty levels. Each class can be viewed for around 10 to 40 minutes.
The app features various workouts, such as yoga, strength training, and HIIT. It also comes with over 20 training plans designed to meet different fitness goals.
FiiT also has an online community that allows users to connect and share their fitness goals. Monthly, quarterly, or yearly plans are also available.
Dubbed as the Netflix of fitness, Fiit is a streaming service that features over 600 recorded fitness classes. You can watch the sessions on your TV, mobile device, or computer.
Fiit features a wearable tracking device and a digital fitness mat that tracks your progress during the sessions. In addition, it allows you to compete against other users in group classes.
After a free 14-day trial, you can join Fiit for $20 a month or $120 annually. According to Clayton, this app is a great option for people who are already working out and want to add more classes at home.
Silo
You can access trainer-led workouts for just $1.39 per session. You can also get access to all of their content through their app, and you can also ask their advice and share your training sessions with your friends.
For those who are looking to pay as they go, Silo is a great option. With the option to buy or subscribe to their favorite trainers, you can get the best deals on training sessions.
Nike Training Club
One of Clayton's favorite apps is Nike Training Club, a free version of the company's training program that features over a hundred workout videos. It also has a premium version that gives users access to various training programs and health tips.
Aside from strength training, the app also features various group and circuit-style exercises. In addition, it allows users to modify the difficulty level of their exercises to suit their own goals.
One of the app's strengths is its strength program, which Clayton says is very well-done. However, aside from that, it mainly focuses on conditioning and flexibility.
Nike's app is designed to help you train in the most effective way possible. It features step-by-step instructions and videos that will keep you focused on your goals no matter your fitness level.
Through the app, you can take on guided workouts in various categories led by specially-trained trainers. You can also follow the recommendations of the Nike Performance Council.
Keelo
The Keelo app features over 400 short, high-intensity interval training (HIIT) and strength training workouts. It also creates a personalized plan based on your experience level.
The app features a built-in scale that allows users to easily follow along with their suggested workout.
The app features a variety of daily routines that are designed to help users reach their goals. It also has a built-in tracker that allows users to keep track of their activities.
You can also easily connect with a coach through the app. This feature is helpful if you have any questions or need recommendations on modifications.
Although it's free to download, the app's premium version comes with access to all of its features and is priced at $12.99 a month or $93.99 annually.
Jefit
With over 7 million users, Jefit is a great app for tracking your fitness progress. It features over 70 curated programs and 3,800 community programs.
It features a comprehensive database of over 1,300 exercises and helps you keep track of your reps and weights. It also comes with a social component.
It's also a great app for strength training. You can create a customized plan and log your sessions directly on the app.
With over 1,400 exercise programs, Jefit is a great app for people who want to improve their fitness goals. It also has a built-in data analysis feature that allows users to tweak their routine.
The basic plan is free. However, if you're looking for more features, you can upgrade to an ad-free plan with advanced training reports.
Bottom Line
First, find a program that offers a variety of options for different types of exercise, such as running, cycling, or strength training. Also, be sure to look for an app with various workouts.
You also want to makeensuret the app has features thatwant. Some apps allow users to create customized plans, while others provide support groups and coaching.
Numerous personal training apps allow users to improve their workout wherever they are. They offer a variety of exercises, such as yoga, strength training, and cardio.
A personal trainer is also a great way to improve your health and get in the best shape possible. They'll be able to help you reach your goals and keep you motivated.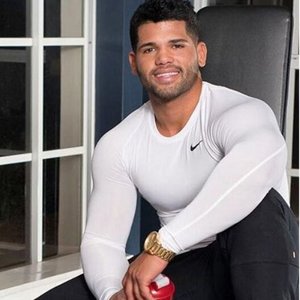 Austin is the author of loveatfirstfit.com and a personal trainer with extensive knowledge in nutrition. Austin is passionate about helping others to find a suitable healthy lifestyle and feel good about themselves. Austin's goal is to help people push their limits and achieve their physical performance.