Six Flags, which has amusement parks all over the country, decided to create a dress code to attract more families and fewer teens.
Since Six Flags parks are big, it's now required that guests wear appropriate shoes. This ensures that they're comfortable and safe while riding the attractions.
Can You Wear Flip Flops at Six Flags?
Six Flags has not elaborated on what amounts to "appropriate footwear." Many people do walk around Six Flags wearing flips flops and none of them has gone into any trouble with the management. There are a lot of people walking around Six Flags in flip flops.
For a lot of people, going to Six Flags is the quintessential summer activity. And so are wearing flip-flops. The two seem to just go naturally together. So, can you wear flip-flops to Six Flags?
Turns out Six Flags has issued a dress code as part of its code of conduct. According to the dress code visitors are required to wear "appropriate footwear."
However, You don't want to be barefoot, so choose the appropriate shoes for your feet.
You can wear wear flip-flops at Six Flags. On the other hand, there are some disadvantages to flip flops:
Foot Fatigue
You will probably be walking all day long at Six Flags. While flip flops are indeed very comfy, they don't exactly provide a lot of cushioning or support to your feet. You will likely get foot fatigue wearing flip-flops.
Safety
You do want to go on rides, right? Do you really want to be wearing a pair of flip flops while riding on a roller coaster twisting and turning upside down? What if your flip-flops just fall off while you are 100 feet up in the air?
Given all that, we recommend you wear a nice pair of walking shoes with great cushioning and support that will keep your feet in good shape all day. You will not regret that.
I would not recommend flip-flops or slip-on shoes for roller coasters as they would most likely fall off during the ride. Most people put theirs in the lockers provided for loose items.
What Shoes Should I Wear at Six Flags?
Six Flags does not provide a lot of detail regarding what type of shoes are appropriate for people who do not want to be barefoot. However, most people do wear flip-flops around the park.
The proper footwear choice is usually a pair of flats or heels that are comfortable and not too tight.
When choosing shoes for a Six Flags visit, think about what type of ride you'll be participating in. If you're going to go on a daring ride, then make sure that the shoes you pick are comfortable and will keep you from getting injured.
Does Six Flags Have a Dress Code?
While we want you to dress casually, please remember that we enforce a dress code for our guests' safety and comfort.
Proper park wear includes shirts and appropriate shoes. Clothing with offensive or obscene language is not permitted at any time.
Bathing suits are not allowed at Hurricane Harbor water park. However, if clothing is deemed inappropriate, it may be denied admission.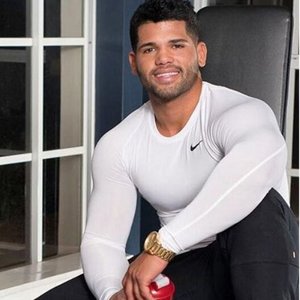 Austin is the author of loveatfirstfit.com and a personal trainer with extensive knowledge in nutrition. Austin is passionate about helping others to find a suitable healthy lifestyle and feel good about themselves. Austin's goal is to help people push their limits and achieve their physical performance.