The best gyms offer a diverse range of classes to their members. These can range anywhere from cardio classes to kickboxing and much more.
The most common classes in gyms include personal training, yoga, Pilates, aerobics, dance, cycle, and much more. 24 Hour Fitness also offers many class options to its members.
Here is everything you must know about its classes.
Does 24 Hour Fitness Have Classes?
24 Hour Fitness offers many classes to its members. You can opt for these classes in your membership. However, the type of classes provided will depend on the gym's location, as not all locations offer the same classes.
Here are some examples of classes they offer:
| | | |
| --- | --- | --- |
| Class Type | Description | Example |
| Cardio | High-intensity workouts to get your heart rate up | Zumba, Indoor cycling |
| Strength Training | Resistance-based workouts to build muscle | Body Pump, Power Sculpt |
| Mind and Body | Focused on flexibility, balance, and relaxation | Yoga, Pilates |
| Dance | Choreographed routines to upbeat music | U-Jam, Barre |
| Aqua | Low-impact workouts in the water | Aqua Fit, Aqua Zumba |
| HIIT | High-intensity interval training for a full-body workout | Bootcamp, Tabata |
| Kickboxing | Cardio and strength training with kicks and punches | Kickboxing, Cardio Kick |
| Barbell | Weightlifting with barbells and free weights | Body Pump, Power Lifting |
| Cycling | Indoor cycling with varying intensity and resistance levels | RPM, Cycle Sculpt |
| Circuit Training | A combination of cardio and strength exercises | Circuit Training, Bootcamp |
| Sports Conditioning | Sports-inspired workouts for agility and endurance | Athletic Conditioning, Cardio Sport |
| Senior Fitness | Low-impact workouts for older adults | Silver Sneakers, Senior Circuit |
That is why you must contact your nearest 24 Hour Fitness and learn about the kind of classes they offer. Their team will give you in-depth information on the kind of classes and their costs.
It is crucial to understand the type of classes 24 Hour Fitness offers so you can choose the right one for your fitness needs.
What Type Of Classes Does 24 Hour Fitness Offer?
24 Hour Fitness offers classes such as cardio and HIIT, GX24, cycle, dance, mind-body, strength, active aging, and much more. You can select any of these classes depending on what you want from your fitness journey.
Each class has experienced instructors who have relevant certifications in the fitness classes they teach. That is why no matter what class you choose, you will get a fantastic instructor who will help you fulfill your goals in no time.
Of course, you must know the cost of the class before deciding to opt for it. After all, you want it to stay within your budget.
24 Hour Fitness Classes Cost
The cost of classes depends on the type of training you choose. 24 Hour Fitness does not disclose costs for classes such as cardio, dance, etc. However, you can still know the personal training cost.
The personal training sessions cost:
| | |
| --- | --- |
| Packages and Sessions | Average Cost |
| Starter Package (4 sessions for first-time trainees) | $200 and $270 |
| 4 sessions for returning trainees | $330 and $520 |
| 8 sessions | $610 and $950 |
| 12 sessions | $850 and $1,400 |
| 24 sessions | $1,500 and $2,500 |
Besides that, partner sessions cost between $500 and $800 for five sessions of fifty minutes each. They also cost anywhere between $900 and $1,500 for ten sessions of fifty minutes each.
If you want the cost of other classes, you will have to contact your nearest 24 Hour Fitness location and ask them for details. Many people also think classes are included in the membership.
Are The Classes Included In the 24 Hour Fitness Membership?
Classes such as HIIT, cycle, dance, and many others are included in the gym's membership. Non-members will have to contact the gym and ask about the pricing of the classes as they will vary.
These are the perks of becoming a member at 24 Hour Fitness as you will not have to incur high costs for such classes. You have to pay your membership fee, and you are good to go.
Of course, it is also important that the classes align with your schedule. If they don't, you will not find it beneficial to opt for such classes.
How Can I Find 24 Hour Fitness Class Schedule?
You can find the class schedule easily on the 24 Hour Fitness website. In addition, there are schedules for each class for your ease.
Here are some schedules of classes you might be interested in:
If you can't visit these classes because they don't fit your schedule, you can also opt for online classes.  
Does 24 Hour Fitness Have Online Classes?
24 Hour Fitness also offers online classes. These are group classes and personal training classes you can take from the comfort of your home.
The cost of these classes will be affordable. You can also easily fit them into your busy schedule.
Are There Private Classes At 24 Hour Fitness?
24 Hour Fitness offers private classes such as personal training to clients. You can opt for these if you want to customize your fitness goals and achieve them in no time.
Besides that, you can also opt for group classes or virtual training. All the classes are there to cater to your individual needs in no time.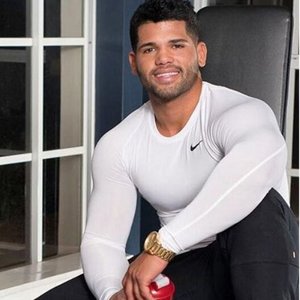 Austin is the author of loveatfirstfit.com and a personal trainer with extensive knowledge in nutrition. Austin is passionate about helping others to find a suitable healthy lifestyle and feel good about themselves. Austin's goal is to help people push their limits and achieve their physical performance.