People are more health conscious than ever before and with the fast moving world that we are living in now, it can be very difficult to manage your work, your time, and your house in any given day especially if you have a small kid at home.
However having a child at home shouldn't mean that you can't go the gym. There are many gyms these days that offer daycare services to parents who want to stay fit while keeping their kids under adult supervision.
Does LA Fitness Have Daycare?
LA Fitness does offer a daycare program for kids called Kids Klub. It is a trusted daycare center that will give you a worriless experience when you are away from your child or when no one is there at your home to take care of your child.
So when you are going through a fitness journey and there is no one at home who can take care of your child then the best option is to bring your child to an LA Fitness daycare center.
Daycare is not included in your own gym membership and you have to pay $10 to $15 for the membership of Kids Klub. This will be a monthly payment and you will be allowed to keep your child at the daycare center for 2 hours every day.
Which LA Fitness Locations Have Daycare?
If you are looking for a credible daycare than LA Fitness is a great choice. It has gyms and fitness centers all over the US and in Canada. There are around 600 clubs in total and not all of them offer daycare services.
Their daycare centers offer great amenities and are one of a kind daycare however you have to do your research when looking for LA Fitness daycare in your area as they do not offer their daycare services in all of their outlets.
So visit their website or call your nearest LA Fitness center to see if they offer daycare services or not.
What is the LA Fitness Daycare Policy?
If you are looking to get a membership to LA Fitness daycare then you have to understand that there are certain rules and regulations that you have to follow.
The age limit for children allowed in the daycare center is 3 months to around 12 years old. The children will be allowed to stay at the daycare for 2 hours based on the monthly plan.
If you want to take your child to the day care center and you want to make payments according to the number of visit then that would cost you $5 per visit.
What Do They Offer at LA Fitness Daycare?
LA Fitness Daycare or Kids Klub offer a lot of different amenities. LA Fitness is a franchise based business so you might see some uniformity in certain elements but for the rest, each franchise owner is allowed to make their own rules.
For example, one day care center may have maze, video games and other similar things while the other daycare center might have something else. The same goes for snacks and meals.
Food items do not come within the membership and you might have to pay extra for some of the foods and snacks you eat. So depending on your location, LA Fitness Daycare is going to be offering a unique experience to you and your child.
What are the LA Fitness Daycare Hours?
Other than Sunday, LA Fitness daycare services are available to parents throughout the week. The timings are as following;
Saturday 8:00AM to 12:00PM
Monday to Friday: 08:00AM to 12:00PM and 04:00PM to 08:00PM
If there is a local or national holiday in your area then it is best to contact the local LA Fitness Daycare center to know if they are still going to be open on that day or not.
How Long Can Children Be Left at LA Fitness Daycare
If you are a member of the LA Fitness Gym, you can also take a membership of Kids Klub for your children. You can leave them at the Daycare for a maximum of 2 hours while you are in the gym working out.
You might have to pay extra for the Kids Klub if you plan on spending more than two hours in the gym.
What Safety Features Does LA Fitness Daycare Have?
LA Fitness takes the security of the children very seriously. This is why the caretakers and babysitters employed by LA Fitness are very carefully observed.
Details and proper background checks are conducted for the babysitters to make the environment as safe as possible for the kids.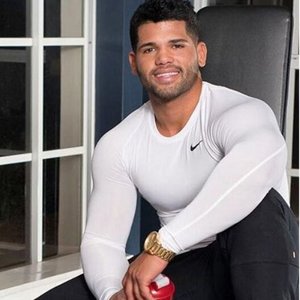 Austin is the author of loveatfirstfit.com and a personal trainer with extensive knowledge in nutrition. Austin is passionate about helping others to find a suitable healthy lifestyle and feel good about themselves. Austin's goal is to help people push their limits and achieve their physical performance.