High levels of chili can help people lose weight. Studies have shown that it can stimulate the thermogenesis and fat metabolism of the body. In addition, it can help burn fat and improve energy expenditure.
Chili pepper can be effective in weight loss as it helps you target energy expenditure, fat metabolism, and thermogenesis. As a result, it helps raise your body's metabolic rate, which will facilitate weight loss.
Nutritionists recommend using cayenne pepper as it has a substance called capsaicin that can help lower blood fat levels and prevent weight gain. This ingredient is also believed to help lower the number of calories that people consume.
| | |
| --- | --- |
| Type Of Chili | Is It Good For Weight Loss? |
| Green Chili | Yes |
| Red Chili | Yes |
| Cayenne pepper | The Best |
| Jalapeno pepper | Yes |
| Fresno pepper | No |
Weight Loss Benefits Of Chili Peppers
There are many benefits of experiencing weight loss by eating chili. Here are some top ones you can keep in mind:
1. Improved Insulin Control
When your insulin levels spike, you will be hungry and resort to eating junk. That is why it is crucial to have foods in your diet that help you control insulin, such as chili.
Once you consume chili, you will not want to indulge in other foods as you will not experience cravings.
2. Suppresses Hunger
One of the top reasons chili is beneficial is because of the capsaicin ingredient. It works to help you suppress your hunger to ensure efficient weight loss.
In the long run, you will feel full and experience fewer cravings.
3. Boost In Metabolism
Finally, chili will help you enhance your metabolic rate. This will help you convert energy and burn nutrients.
So, if you struggle with a slow metabolic rate, you can include chili in your diet.
How To Include Chili Peppers In Your Diet
How you eat chili will determine whether you are losing weight. Here are some ways you can eat chilies so that you don't end up with any stomach issues because of excessive heat:
1. Stir-Fried Food
One of the best ways to eat chili is to incorporate these peppers into your stir-fried food. For example, you can create stir-fried rice or meat and include chili and other vegetables. Doing this will offset the spiciness and ensure that you can enjoy the taste of the chili along with the burn.
2. Roasted Vegetables
If you love roasted vegetables, you can incorporate chili peppers into these vegetables too. Pick out your favorite vegetables, including the chili, and create a dish that will be delectable for your taste buds. Once you do, you will enjoy the chili peppers and lose weight.
3. Curry
One of the top ways you can incorporate chili peppers into your diet is by cooking a curry. It is simple to make and will help you lose weight. Of course, it is essential not to add too much fat content to the curry as that will not help you stay on your weight-loss track.
Chili Alternatives For Weight Loss
If you find the chili peppers too spicy, you can add chili powder to your diet. Depending on your taste and preferences, these powders are milder, and you can add them to any dish you like.
Chili powder is a metabolism booster, which will work the same way. However, you must not expect miracles after incorporating them into your diet.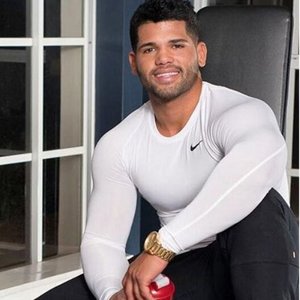 Austin is the author of loveatfirstfit.com and a personal trainer with extensive knowledge in nutrition. Austin is passionate about helping others to find a suitable healthy lifestyle and feel good about themselves. Austin's goal is to help people push their limits and achieve their physical performance.