When it comes to choosing a new pair of shoes, factors such as your weight, biomechanics, training surfaces, and personal preferences should be taken into account.
The classification of running shoes is based on their structure, function, and form. They can serve different goals depending on the type of training they're designed for.
All-Purpose Running Shoes
This shoe is a blend of the tempo shoe and the long-distance shoe. It holds up well on a long run, but it doesn't have as much weight as a typical long-distance shoe. It is a little heavier than a tempo shoe, but it still features breathability and less weight in its design style.
Trail Running Shoes
Due to the nature of trail running, it requires special equipment to support and protect the feet while navigating through various obstacles such as rocks, mud, and dirt.
Due to the increasing number of people participating in trail running, the demand for trail shoes has also increased. As the name implies, these are built specifically for this activity.
These trail running shoes are designed to support and protect the feet while navigating through different terrains, such as mud, dirt, and roads.
These shoes are commonly referred to as a combination of hiking and running shoes. They offer enough protection to keep the feet from getting caught in the rock and roots found on different types of terrain.
Aside from being designed to support and protect the feet, these trail running shoes also feature superior grip and traction on different surfaces. They can be made using aggressive rubber and synthetic materials.
Relate: Top 10 Trail Running Shoes for Flat Feet
Long-Distance Running Shoes
This shoe will most likely be the heaviest type that you own. It's all about cushioning and padding for your feet during a long-distance weekend run. These shoes are perfect for the slow-and-steady pace of a high-mileage run on a Saturday morning.
Tempo Running Shoes
Tempo shoes are built for speed. They're lightweight and breathable, but they lack some of the cushioning of a long-distance shoe. Tempo shoes are good for speed training, and can even be used on a race day.
Stability Running Shoes
For runners with a normal or abnormal arch or neutral feet, stability running shoes are often recommended. These shoes should feature a good mix of support and cushion.
Pronation is a part and parcel of human movement. It occurs when the inward rolling of the foot occurs the following impact.
While it is possible to avoid pronation by wearing a good supportive shoe, it is also important to consider the effects of excessive pronation on the feet. Having a good balance of support and arch support can help prevent excessive pronation.
Related: Neutral vs. Stability Running Shoes (The Main Difference)
Motion Control Running Shoes
Although pronation is a part of the body's natural movement, it can be affected by different people. Some people do it to excess while others do it to a lesser degree. This is why it is important to have a pair of running shoes that can help limit the effects of excessive pronation.
For people with low arches or moderate to serious overpronation, motion control shoes are often recommended. These are usually designed for those who suffer from this condition.
These shoes are more rigid than the average sneakers and feature a wide sole to limit the amount of motion that can be brought on throughout the entire gait cycle. They are ideal for people who are heavy users.
Related: Difference Between Stability and Motion Control Running Shoes Explained
Racing Running Shoes
Racing shoes tend to be some of the most lightweight shoes that you can buy aside from a minimalist shoes. The type of racing shoe you get will depend on the distance of your chosen race. These are built to be used much less often than your daily running shoes. They're made only for speed and breaking your last record.
Minimalist Running Shoes
In general, minimalist running shoes are the lightest shoes available to your arsenal. They feature the least padding and are designed to give your feet the most natural stride for your body. You will feel everything under your feet with these shoes. A good pair will make you feel like you aren't wearing shoes at all.
Related: Minimalist Running Shoes & Barefoot Running Shoes | Complete Guide
Zero Drop Running Shoes
Zero drop shoes can be almost any of the styles we've listed above. The average running shoe has a heel-toe drop of 8-12 millimeters. This means that the heel has 8-12 more millimeters of cushioning than the forefoot of the shoe. A zero drop shoe typically only has 3-6 millimeters of additional cushioning in the heel. Most minimalist shoes already feature a zero-drop design.
Related: How Does Shoe Drop Affect Running? 8mm vs 4mm vs Zero Drop
Lightweight Running Shoes
These are commonly referred to as cross-country spikes and are ideal for running fast. They can also be used for various forms of exercise, such as interval training and sprints.
These shoes are made from lightweight materials and featureless foam and shock absorption under the foot. They allow for more natural and dynamic motion.
Although they are ideal for running fast, lightweight shoes do not offer the same levels of shock absorption and cushioning as regular road shoes.
Since they are not ideal for general training, they should not be used for most forms of exercise. For instance, if you are just starting out, you don't want to get a racing flat.
Cushioned Running Shoes
Although they are made with extra cushioning, cushioned shoes do not have the same supportive and corrective elements as regular running shoes.
Most cushioned shoes feature shock dispersion features in the midsole and outsole of the shoe. These components are typically located in the heel or forefoot regions.
For people with little to no pronation, cushioned shoes are usually recommended due to their shock absorption and protection. They can also be worn with minimal support throughout the entire running cycle.
These shoes are referred to as neutral padded shoes and are usually recommended for people with high arches. These are typically worn by runners who suffer from under pronators.
Related: What are Maximalist Running Shoes?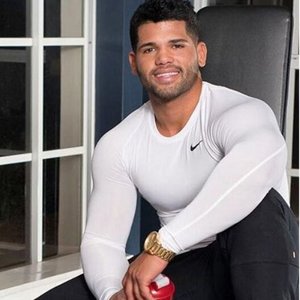 Austin is the author of loveatfirstfit.com and a personal trainer with extensive knowledge in nutrition. Austin is passionate about helping others to find a suitable healthy lifestyle and feel good about themselves. Austin's goal is to help people push their limits and achieve their physical performance.