Gyms and fitness clubs across the US offer guest passes. This is one of the most basic amenities provided by various gyms. The guest pass is for people who want to look around the gym and ensure that it gives them what they want.
It is also associated with a free trial for possible future members. Guest passes are also known as one of the best marketing tactics used by a gym or fitness club.
Does World Gym Have Guest Passes?
World Gym does offer guest passes to explore and experience the facilities and amenities they provide in their gyms. In addition, the guest passes help people check the gym before they subscribe for the membership.
The guest passes are offered to everyone. However, one has to follow some terms and conditions while using the guest pass at their locations. There is a lot to know before using a guest pass, as it would help you use the pass to its fullest.
Do All World Gym Locations Have Guest Pass?
Yes! All the World Gym locations offer a guest pass to the members. World Gym has over 300 gyms in the US and hundreds of others worldwide. All the locations offer guest passes that can be used anytime.
However, every World Gym is independently operated; there might be differences in charges and rules for guest passes.
Are World Gym Guest Passes Free?
The World Gym offers free guest passes. Therefore, no charges or fee has to be paid by a member to get free access for their guest. However, being for free, the guest pass has some restrictions and limitations on equipment usage and other amenities.
For individuals looking to avail of the guest pass without any member, a charge of $18 has to be paid to use the one-day guest pass.
Before availing the guest pass, it is essential to understand the limitations. This would ensure that the guest breaks no rule.
Who Can Get World Gym Guest Passes?
Anyone can avail of the World Gym guest pass through their official website. The guest pass is only for a day and one-time use. The central concept of a guest pass is just like a free trial.
However, members can also get a guest pass to take their friends. In addition, an immediate family member of a World Gym member can also get the perks of a guest pass. There is a policy for the guest pass that everyone has to follow.
What is the World Gym Guest Pass Policy?
Before using a guest pass, you must register yourself in their system. So always bring your photo ID whenever you plan to avail the guest pass. This would ensure a smooth process of registration.
If a member is bringing a guest, any loss incurred by the guest would be the member's responsibility. The member would have to face the consequences. The guest has to follow all the rules that every other member of the gym follows.
World Gym is very strict about its rules and policies. Everyone is treated fairly when it comes to this. Any guest using the facilities that cannot be allowed to can cause permanent suspension from the gym.
Can Guest Pass Use Any Equipment and Facilities at World Gym?
Guest Pass users can use every piece of equipment in the World Gym. There is no restriction set on the usage of the equipment, and they can use and try all. However, there are some restrictions on the usage of facilities or the amenities offered in the gym.
As every World Gym is independently owned and operated, there can be a difference of rules at every location. For example, only showers can be used by a guest pass holder. Also, to use the lockers, they have to bring their own padlocks to ensure the safety of their valuables. 
Can I Bring A Guest With Me To World Gym?
Yes! If you are a member of the World Gym, you can bring a guest to accompany you. The guest can be a friend or family member. However, always ask your guest to carry their photo ID before coming to the gym.
Before taking the guest, make sure to call the gym and register your guest. The guests can then enjoy all the amenities with you. Unfortunately, a member can only bring two members for free at a time.
Additional charges would apply for more guests that a member brings!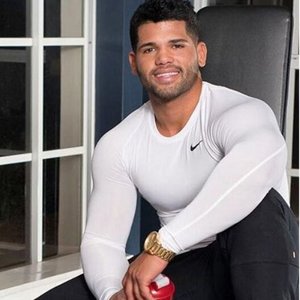 Austin is the author of loveatfirstfit.com and a personal trainer with extensive knowledge in nutrition. Austin is passionate about helping others to find a suitable healthy lifestyle and feel good about themselves. Austin's goal is to help people push their limits and achieve their physical performance.