Plantar warts are an annoying and sometimes very painful foot issue that many people experience. While there are over the counter fixes as well as options for removal at a doctor's office, there is a good chance you will have to live with your plantar wart for at least a little while. If this is the case, you will need to find a shoe that supports you and relieves your pain so you can keep up with your daily life. 
Here are fourteen of the best shoes that offer the comfort, pain relief and breathability you will want when you suffer from plantar warts.
Vionic Women's Walker Classic Shoes, 5 B(M) US, White / Pink
Leather or Suede Upper. Removable Textile Covered EVA Footbed. Durable Runner...
Received APMA (American Podiatric Medical Association) Seal of Acceptance
YOUR NEW FAVORITE SHOES: Designed to keep you on the move, our perennial...
EVERYDAY SUPPORT: A podiatrist-designed footbed built into every pair of Vionic...
The Vionic Women's Walker shoe has so many things going for it, it can definitely be considered the best overall shoe for people who suffer from plantar warts. The removable EVA insole offers a high standard of comfort and has an antibacterial covering that gives you an extra layer of protection. It has a durable full-grain leather upper that will last for quite a while and good traction on the outsole.
This shoe features a footbed developed by podiatrists and has earned the American Podiatric Medical Association Seal of Acceptance. The shoe has great motion control and stability, including a sturdy heel counter and good arch support. It also has a moisture-wicking mesh liner that draws sweat away from your feet. 
Who is This for: People who suffer from plantar warts in addition to other foot issues will benefit from this shoe
User Experience: Reviewers with plantar fasciitis have a great experience with this shoe and many say it is very comfortable. Some found it to be a bit tight-fitting and that the outsoles won't last past a few months with extensive, everyday use. 
Verdict: Overall this shoe is a great option for support, comfort and breathability.  
---
Dr. Comfort Carter Mens Diabetic Shoes-Stretchable &...
MEN'S MACHINE-WASHABLE CASUAL SHOE - A contemporary, machine-washable shoe...
DOUBLE DEPTH SHOE - Constructed with extra depth to accommodate extra volume for...
CUSTOMIZABLE FIT - Adjustable contact closure allows for easy adjustability and...
LYCRA UPPERS - Breathable, durable Lycra material that allows shoes to be...
Made of Lycra, the Carter Casual is a durable but breathable option for a hygienic and comfortable shoe. The seamless inside design won't irritate sensitive feet and the double depth allows for roominess. The top closure allows you to adjust the shoe to your foot, for a more customized fit. It features a durable rubber sole, and, best of all, is fully machine washable. 
Who is This for: Considered a day-to-night shoe, this Dr. Comfort shoe is designed to be a nice-looking option for all activities for someone who experiences foot pain. 
User Experience: People with pain due to swelling and pressure sores found the shoes to help alleviate their discomfort. Since they are designed to accommodate swelling, some people found them to be too roomy. 
Verdict: These are great shoes for people who suffer from plantar warts due to their roominess and breathability, as well as options for hygiene maintenance.  
---
Orthofeet Innovative Plantar Fasciitis Shoes for Women -...
Experience unparalleled comfort and support while walking with Joelle casual...
Designed with stretchable knitted upper that contours to your feet, providing a...
Orthofeet shoes have unmatched cushioning and benefit 20+ conditions including...
Includes premium orthotic insole and arch booster in every shoe for innovative...
Great for a variety of foot issues, these shoes are built to alleviate all manner of foot pain. They have an ergonomic sole with specialized cushioning and include orthotic insoles as well. The insoles support your arches and have multiple layers of cushion for pain relief. They offer extended widths and a seamless inner lining for sensitive feet, as well as extra cushioning in the form of foam padding. 
Who is This for: If you experience the pain of plantar warts, you may find relief in the extra comfort features of the Orthofeet Jolle. 
User Experience: People appreciate the velcro closure, the arch support and most rave about the comfort and pain relief they got from wearing these shoes. Some users found they ran about a half size small.
Verdict: A great shoe for someone looking for pain relief due to foot issues such as plantar warts. 
---
No products found.
The FootFox walking shoe is lightweight, nice looking shoe with some great features. The mesh upper is breathable and allows extra airflow through the shoe, the shoe is made of all synthetic materials so you can toss them in the washing machine to get them clean, and most importantly the removable insole is made of moisture-wicking material. 
Moisture-wicking materials draw the sweat away from your foot allowing you to both wear your shoe more comfortably, and also not create an environment where bacteria can flourish. 
Who is This for: Anyone who needs some help with foot-sweat control. 
User Experience: Users found them to be lightweight and comfortable shoes, and they appreciate the stretchy mesh uppers. Some found them to be a bit snug, especially if they had wider feet.
Verdict: This walking shoe is a nice option for someone who needs a comfortable, moisture-wicking shoe to help alleviate plantar wart pain, and keep their feet dry. 
---
A comfortable slip-on shoe, this option from Sketchers offers a large selection of sizes in different widths, allowing you to find a shoe that isn't going to press too hard against your sore feet. The bamboo-lined footbed allows for odor control as a naturally antibacterial material, and the mesh upper is breathable, lightweight and can expand for a customized fit. 
Who is This for: Those with wide feet looking for a comfortable, pain-relieving shoe. 
User Experience: Users felt that the Go Walk 4 was a quality and comfortable shoe, but some found that the toe-box was not roomy enough. 
Verdict: If you have wide feet and plantar warts this might be a good option for comfort and pain relief, but if you need an extra-wide toe-box it might not be a good choice.
---
In addition to being a comfortable shoe with foam midsole cushion and an attractive option for those suffering from plantar warts, the Arshi V3 has unmatched breathability through its specialized mesh upper. It is marketed as a running shoe, so the shock absorption is a key feature, as is the heel-toe drop that gives you stability as you take a step (even if you are not on a run). 
Who is This for: Anyone looking for an attractive shoe that allows for a lot of airflow. 
User Experience: Purchasers say the shoe is extremely comfortable and lightweight, but caution that the foam midsole is very hard at first and takes some time to break in. Some also say it is not slip-resistant so it is not a good option for certain workplaces. 
Verdict: This is a great shoe for breathability but if you experience a lot of pain from your plantar warts you might want one that is more comfortable from the get-go. 

---
Vionic Women's Drift Tokyo Leisure Sneakers - Supportive...
COMFORTABLE SNEAKERS FOR WOMEN : These attractive workout sneakers for women by...
MESH AND MAN-MADE UPPERS: Each pair of women's sneakers is made using soft yet...
YOUR NEW FAVORITE SNEAKERS: Flexible and stable, this shoe is designed to keep...
EVERYDAY SUPPORT: A podiatrist-designed footbed delivering unique THREE-ZONE...
Vionic shoes tend to be on the pricier side, but they have a lot of features that make the price worth it. The Drift Tokyo sneakers have removable EVA insoles, stability and motion control features, and provide a lot of comfort. They are also roomy enough that you can comfortably wear them with socks. 
Who is This for: Anyone looking for a high-quality pair of sneakers that offer comfort and allow you to wear socks. 
User Experience: Purchasers found the toe-box to be of a good size, and loved the arch support and comfort without much breaking in. Some found that they were not durable enough to stand up to constant wear for the price. 
Verdict: A great podiatrist approved shoe that will give you enough roominess to wear socks comfortably. 
---
RYKA Women's INFLUENCE2.5 Cross-Trainer Shoe
Weighs 8.0 oz
Breathable mesh upper with no-sew overlays and supportive independent lacing...
RE-ZORB footbed.
Dual foam midsole engineering provides extra cushioning at key pressure points...
When it comes to foot issues, you shouldn't have to give up your workout routine if you can help it. The Ryka Influence 2.5 is a great cross-trainer that can help you control your plantar wart pain and still get your exercise in. Breathable uppers and underfoot cushioning will support you as you get fit. 
Who is This for: Gym-goers with minor foot issues like plantar warts. 
User Experience: Users say they are great for high-impact sports and some have found them to relieve foot issue or injury pain. 
Verdict: The Influence 2.5 can keep you working out despite your plantar warts. 
---
In addition to the typical dance and Zumba shoe benefits such as a split sole for flexibility, multi-directional movement support and a spin spot for turning, these shoes are breathable and cushioned so you can continue to dance as unimpeded as possible despite any foot issues like plantar warts you may be experiencing. 
Who is This for: Dancers or Zumba students who are looking for some pain relief
User Experience: Users say they are light and easy to move in, but some say that they run small and don't last very long. 
Verdict: A comfortable option for a dancer with foot pain. 
---
No products found.
Great lateral movement support and shock absorption is just the beginning. The breathable mesh upper is great for keeping air flowing and not allowing your foot to sit in a damp hot environment for too long. The sole is cushioned and responsive to allow you to be light on your feet and relieve your pain. 
Who is This for: A tennis player experiencing plantar wart pain
User Experience: Purchasers love the comfort of the shoe, as well as what they get for the price. Some felt the toe-box was too narrow. 
Verdict: If you have wide feet or need a roomy toe-box they might not be for you, but otherwise they are a good cost-effective option for a comfortable and breathable tennis shoe. 
---
ASICS Men's Gel Venture 5 Running Shoe
REARFOOT AND FOREFOOT GEL TECHNOLOGY CUSHIONING SYSTEM: Attenuates shock during...
REMOVABLE SOCKLINER: A sockliner which can be removed to accommodate a medical...
AHAR OUTSOLE: Acronym for ASICS High Abrasion Rubber. Placed in critical areas...
TRAIL SPECIFIC OUTSOLE: Reversed lugs provide uphill and downhill traction on...
The Gel Venture 5 has breathable mesh uppers, gel cushioning, and extra reinforcement in key areas making it a good option for comfort, breathability and durability. The sock liner gives you a responsive fit and is removable to either accommodate your own orthotic or to throw in the wash, a hygienic and practical feature for those with foot issues. 
Who is This for: Runners with foot issues such as plantar warts. 
User Experience: Users say the shoes were good for their challenging feet, but that the durability left something to be desired.
Verdict: A great shoe for a casual runner with foot issues that require some extra attention.
---
Having foot issues such as plantar warts does not mean you have to sacrifice fashion. The Warbler pump is an attractive option with a small amount of height and a lot of support. It has a slip-on design and an ortholite footbed for comfort and pain relief. The shape is such that you can wear low-cut socks for sweat absorption. 
Who is This for: Anyone looking for a sensible heel that acts (but doesn't look) like an orthotic shoe. 
User Experience: Most users found the shoe to be very comfortable, though some mentioned that the top of the shoe felt too tight – possibly not a good option for those with high arches.
Verdict: A good option for a comfortable and attractive work shoe for those experiencing foot issues and pain.
Related: Best Running Shoes for High Arches
---
You will appreciate the comfort of the EVA footbed in this Rockport Oxford shoe. This classy looking work shoe has an anti-microbial lining to help keep bacteria, fungi and certain viruses at bay, as well as stability control, and extended widths. 
Who is This for: Those looking for an attractive work shoe that won't kill their feet by the end of the day and may ease foot issue pain. 
User Experience: Many appreciate the comfort and versatility of the shoe, as well as it's breathability and while some say they do not last long, many were happy to repurchase when they did wear out. 
Verdict: A great option for comfort and class. 
---
This shoe offers comfort, breathability and width options for a surprisingly low price. They have bungee lacing for a contoured fit and fast removal, a memory foam insole for comfort and a breathable mesh outer for airflow and a lightweight feel.
Who is This for: People looking to get a lot of features for not a lot of money
User Experience: Users really love the comfort of these shoes after long days on their feet, but several say the slip-resistance could use some work. 
Verdict: A great shoe for daily use that allows you to feel comfortable and relieve pain even after standing or working upright for a long period.
---
What to Look for in Shoes When you Suffer From Plantar Warts
Caused by the human papillomavirus, plantar warts appear on the bottoms of your feet and while sometimes they do not cause much discomfort, other times they can be pretty painful. The bottom of your foot is the last place you want to experience pain when you have things to do, and even if you get the warts removed you will still have to live with the pain and discomfort before and possibly during the removal process.
When buying a shoe for plantar warts, you will want to look for: 
Breathability for foot health
Cushion and stability for comfort and alignment
Pain-relief support and appropriately fit
While shoes may not be marketed towards people with plantar warts specifically, many shoes will help you manage the pain of plantar warts and encourage the best foot health to help you avoid them in the future.
The Pain of Plantar Warts 
Plantar warts can be painful for a variety of reasons. They might be uncomfortable to walk on due to the callus that forms over the wart, or just because of the pressure you put on the wart itself due to standing and walking on it. 
Finding shoes that help to relieve this pain can allow you to continue with your day to day life while you wait for the wart to go away on its own or while you wait for treatment to take effect.
In the meantime, you will want to find shoes that are: 
Extra cushioned for comfort
Fitted to your foot type
Shoes that are designed to be cushioned and comfortable can help make your experience with plantar warts more manageable, especially if you have to be on your feet for a large part of the day, or if you don't want to stop your workout due to foot pain. 
Additionally, making sure your shoe fits appropriately is important to your overall foot health, but can also help you relieve any current plantar wart pain you are having. Make sure that your shoe is wide enough to comfortably accommodate your foot, and that your toes fit well into the toe-box. 
Shoes that are designed to correct any pronation issues you have will also help. Balance and alignment all start at the feet, and when the pressure is properly distributed as you take steps you are more likely to feel relief.
The Importance of Breathability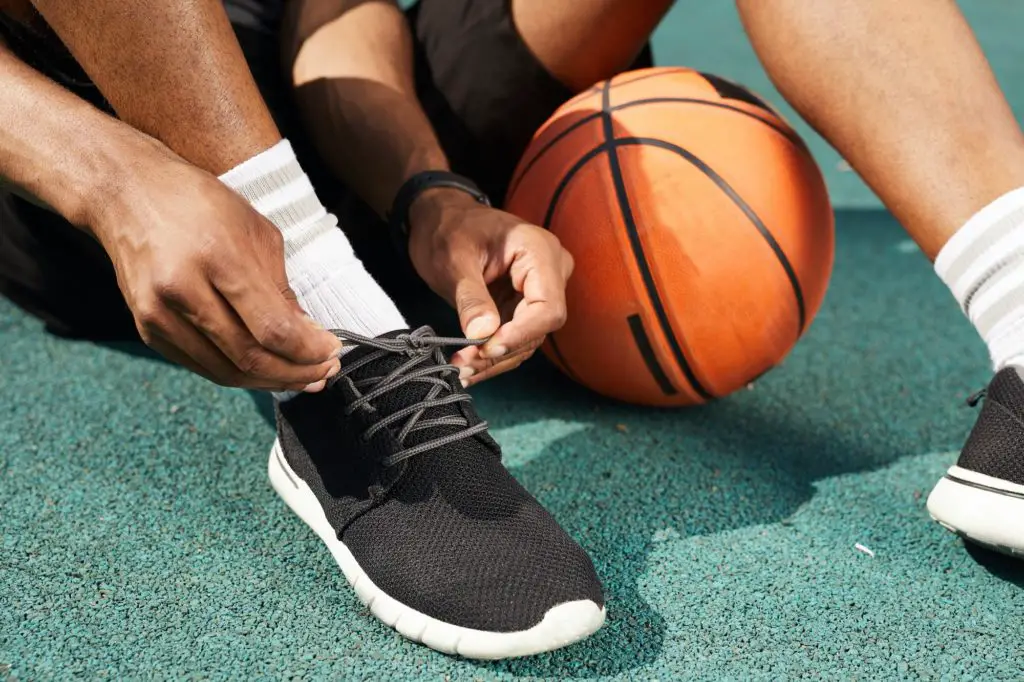 According to The Mayo Clinic, a factor in preventing plantar warts includes keeping your feet as dry as possible. If you have issues with sweating or if you need to wear a closed-toe shoe for a large portion of the day, this can be a difficult task.
A breathable shoe can help you keep your feet as dry as possible throughout the day, allowing you to continue your regular routine. 
Some factors that increase the breathability of shoes include: 
Holes 
Mesh outers
Other breathable outer materials 
Some shoes like the classic clog Crocs will have larger holes in them that give you a lot of breathability. Their water-resistant and supportive EVA foam construction make them a good option for people who suffer from plantar warts. 
Additionally, shoes with mesh or Lycra have increased breathability over leather, suede, or certain solid plastics. 
Moisture-wicking materials can also help with creating an inner shoe environment that does not promote the plantar wart-causing virus. HPV thrives in warm and moist areas, like gym locker rooms and the inside of your shoes. Moisture-wicking materials draw sweat from your foot and will help to make your shoe a less hospitable spot for the virus to live.  
Hygiene and Plantar Warts
The University of Michigan Health outlines how warts are spread in their article Warts and Plantar Warts. According to the article, it is quite easy for the virus to spread, and virtually anything that a wart has come into contact with is contaminated. 
If your shoes have been in direct contact with your plantar wart, they could easily be a vessel for transmitting the wart virus back to your foot again and again. The virus must come into contact with an abrasion or crack to take up residence in your foot again, but you will want to keep your shoes clean regardless.
To keep the virus at bay, look for shoes that: 
Have removable, washable insoles
Are fully synthetic and washable as a whole
Are roomy enough for you to wear socks
Being able to wash your shoes or at least your insoles is a great way to help keep bacteria and viruses under control. Washing your shoes is actually fairly easy, as long as they are not made out of leather. 
A great way to keep your plantar warts from coming into direct contact with your shoe, and also help you keep sweat from soaking directly into your shoe, thus creating a great environment for the virus, is to wear socks. Any socks will do, the point is to keep the shoe environment under control. 
Lastly, it is always a good idea to avoid wearing the same shoes every day. This allows them to dry out in between uses and allows you to go for longer in between washes.
Insoles for Plantar Warts
While there are no insoles that are specifically marketed for plantar warts if you are looking for extra pain relief and your shoes aren't cutting it, insoles that are marketed as therapeutic or massaging can help ease your pain. 
Look for insoles that are: 
Liquid
Massaging
Designed to relieve pressure 
Liquid insoles massage the foot with each step, making it easier to put weight on your foot when you are experiencing pain or discomfort from plantar warts or other foot issues. 
Insoles that are designed to redistribute weight and take the pressure off of certain areas can be helpful as well. Plantar warts often form on the heels or balls of your feet, so an insole that relieves pressure on those areas can help you keep you on your feet. 
Key Takeaways
When you are in pain and suffering from plantar warts, shoes with certain features can help to alleviate the pain, promote foot health, and permit you to continue with your daily responsibilities. 
Look for shoes that: 
Have great breathability
Allow for machine washing, or have removable washable insoles
Allow you to wear socks
Have great cushion for increased comfort
Are well-made and stable to promote good weight distribution 
Can accommodate massaging or pressure-relieving insoles
Loveatfirstfit.com is a participant in the Amazon Services LLC Associates Program, an affiliate advertising program designed to provide a means for sites to earn advertising fees by advertising and linking to Amazon.com. We may earn a commission when you buy through links on our site.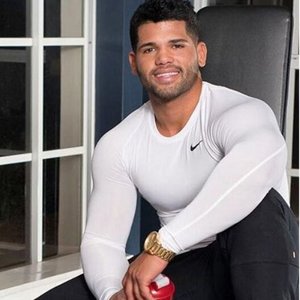 Austin is the author of loveatfirstfit.com and a personal trainer with extensive knowledge in nutrition. Austin is passionate about helping others to find a suitable healthy lifestyle and feel good about themselves. Austin's goal is to help people push their limits and achieve their physical performance.
Last update on 2023-02-13 / Affiliate links / Images from Amazon Product Advertising API