If your job or daily activity requires you to stand for a long time, you'll need to look for shoes that are designed for standing or walking long hours. Typical tennis shoes or running shoes are not designed for standing all day and may not have the support you need.
Why Your Feet Ache After Work
People who stand on their feet for long hours can experience a wide variety of problems from standing on their feet all day long. Some of these problems can be as minor as tire feet, but other problems can be quite severe and last for years or even a lifetime. These problems may include:
Bunions and blisters: painful but treatable conditions.
Swollen feet, ankles, and legs: Almost all people who stand on their feet all day have feet that swell by the end of the day.
Fallen arches: This often occurs in people who are overweight and stand on their feet all day long.
Leg cramps: Leg cramps can occur from standing on your feet all day. These leg cramps can result in night cramps that can affect the quality of sleep of the individual.
Varicose Veins: They are twisted bulging veins near the surface of your skin. While in most cases varicose veins are not serious they can be painful.
Knee and back pain: Spending long hours on your feet over a long period of time can result in joint pain in your knees, hips, and back. If left untreated this type of pain can stay with you for life, that's why it's smart to consider finding your best shoes for standing all day with bad knees.
Irritability: The tiredness and pain from your legs and back can leave you feeling irritable and unable to enjoy life even when you are not working. This can affect the overall quality and enjoyment of your life.
A large segment of the population actually have jobs where they are required to stand or work on their feet all day some of these professions include:
Nurses
Retail clerks
Cashiers in banks
Line cooks, prep cooks, and chefs
House cleaners and janitors
Dishwashers, waitresses, and bussers in restaurants.
Assembly line workers
Packers
Bartenders
Stock clerks
School teachers
People in these professions have little time to sit down and rest beyond their lunch hour. In some cases such as line cooks and assembly line workers, people on their feet all day have very little opportunity to move more than a step or two makings standing in one area even more painful by the end of the day.
Best Work Shoes For Standing All Day
The shoes you need for standing all day are sneakers that have good arch support and a thick sole for shock absorption. These shoes should not be easily bent or twisted.
A flimsy shoe that can bend towards the center will not give you lateral arch support, and shoes that can twist do not provide enough support to keep your foot stable.
Key features to look for are wide outsoles, cushioned midsoles, and sufficient space for swollen feet and toes. These features will offer you comfort and can ease the pressure off of your feet, knees, and back. They are designed to hold up when standing for 6-8+ or more hours a day.
Skechers Men's Nampa Groton
For men who have a job that requires them to stand for long hours, work shoes, the Skechers Men's Nampa-Groton are the best choice. These work shoes are designed for those who work in the foodservice industry and offer slip-resistant technology so that workers stay safe while on the job. The Nampa-Groton is only offered in black, comes in men's sizes 7 through 14, and offers a wide fit option.
The Skechers Nampa-Groton has memory foam padding in the footbed that will form the exact shape of the wearer's foot and provide lasting comfort. These work shoes are widely worn by chefs. It is made from 100% synthetic material and is meant to keep the wearer stable in wet and even oily conditions like the kitchen. Moreover, the relaxed fit of the shoe makes for comfortable wear.
Because of their slip-resistant technology, memory foam padding, and relaxed fit, the Sketchers Men's Nampa-Groton is the best choice for work shoes for long lasting comfort. Check out our non-slip recommendations for chefs and kitchen workers if you'd like more selections.
Skechers Men's Cottonwood Elks
For the best slip resistant work shoes that are also made to be comfortable for jobs that require all day standing, Sketchers Men's Cottonwood Elks are among the best in the industry. Skecher's Cottonwood Elks is the ideal shoe for the person who needs slip resistant footwear but also wants to wear a stylish shoe. Available only in the color black, this work shoe comes in men's sizes 7 through 14 and has the option for an extra wide fit.
Sketchers is well known for their slip resistant work shoes, and the Cottonwood Elks do not disappoint. These shoes feature Sketchers slip resistant outsoles that can keep the wearer stable in wet and even oily conditions. Furthermore, the relaxed fit and memory foam padding adds extra comfort that will last long hours.
The Skechers Men's Cottonwood Elks are recommended as the best slip resistant shoes for jobs that require all day standing because of their stylish appearance, slip resistant technology, and memory foam padding.
Dr. Scholl's Men's Sync Oxford
For men who need casual oxford shoes that can provide lasting comfort for long hours, the Dr. Scholl's Men's Sync Oxford is the shoe to choose. Available in men's size 8 through size 15, the Synch Oxford also has wide fits and half sizes for the perfect fit. The Synch Oxford is a fashionable choice that comes in six distinct colors and designs.
Because of its classic style, the Sync Oxford can be used as a versatile shoe for both casual dress and work. For those who are looking for a shoe that will be comfortable to wear all day, this loafer is a good choice because of its BE FREE Energy Technology. For extra comfort, the Sync Oxford targets three zones: under the toe, ball of the foot, and the heel.
Dr. Scholl's Men's Sync Oxford is guaranteed to be a good choice for jobs that standing a lot because of its comfortable BE FREE Technology, fashionable style, and versatility.
Dansko Women's Professional Clog
Dansko's Women's Professional Clog is the best clog for standing long hours. Available in women's size 4.5 to 13, this shoe has options for both narrow and wide and comes in half-sizes. This is the ideal clog for the working professional who needs a shoe that will be comfortable for all day wear.
Not only is this shoe made from 100% leather for ultimate durability, but it has a slight heel that adds professional style. The outsole of Dansko's clog is designed to propel the foot forward and absorb any shock. Furthermore, this clog has extra space in the toe area for both protection and comfort for the wearer's toes.
Dansko Women's Professional Clog is very popular among nurses and is recommended because of its comfortable padded instep, excellent shock absorption, and wide heel strike for added stability.
Clarks Women's Emslie Warbler Pump
Because of its professional look and fashionable style, Clarks Women's Emslie Warbler Pump is one of the best pumps for active professionals who find themselves consistently standing. This pump comes in two neutral colors—black and brown—that will go with nearly every outfit. Offered in women's sizes 5 through 12, Clarks also has select sizes in a narrow fit.
Because of its Cushion Soft technology and Ortholite footbed, these pumps are guaranteed to keep the wearer comfortable and ache-free. Because the Emslie Warble Pump has a leather upper portion and rubber sole, the shoe will be durable and abrasion resistant.  Moreover, the layered pleat on the front of the shoe gives it added flare.
Because of its classic look, comfortable wear, and easy slip-on capabilities, Clarks Women's Emslie Warbler Pump is highly recommended for professional jobs like bank clerks.
Dr. Scholl's Shoes Women's Webster Loafer
Dr. Scholl's is well known for its quality footwear, and this women's loafer adheres to the brand's standard. The best loafer for professionals to walk and stand with lasting comfort is Dr. Scholl's Women's Webster Loafer. It's available in women's sizes 6 through 11 and offers wide and half sizes. The Webster Loafer comes in 7 colors and patterns, so this fashionable shoe will fit any woman's style.
This loafer features an almond shaped toe, short heel, and faux leather for a fashionable design, but also boasts insole technology and anatomical cushioning for ultimate comfort. Because of its shock-absorbing features, this loafer will reduce any pressure on the foot. Further, its slip-on fit and faux leather pull tab make taking this loafer on and off painless.

Dr. Scholl's Women's Webster Loafer is the best loafer for this because of its fashionable style, comfortable cushioning, and fatigue-fighting shock absorption technology.
New Balance 990 V5 Walking Shoe
The New Balance Men's Made 990 V5 sneaker is a shoe perfectly designed for all-day wear. This shoe comes in men's size 6 through 16 and has options for narrow and wide as well as six different color schemes. The style matches that of the iconic sneaker and is meant to be every bit as functional as they are fashionable.
Made from synthetic and mesh material, this New Balance sneaker offers arch and underfoot support for maximum comfort. The strong rubber outsole makes this shoe durable and functional for all occasions, whether that be running or everyday wear. Additionally, the mesh material enhances the breathability of the sneaker.
These New Balance sneakers are among the best because of their sleek design and multi-purpose fit. Because of their breathability, comfort, and excellent support, these shoes will not disappoint if the user needs a reliable pair of shoes for an all-day event, a job that requires hours of standing, or a daily walk.
Brooks Addiction Walker 2
Brooks Women's Addiction Walker 2 has an excellent reputation. Offered in three different colors (tan, black, and white), this shoe serves those with size 5 through size 11.5 women's shoes. Additionally, this shoe has options for narrow, wide, and extra wide fits.
Best used for jobs and activities requiring standing and walking, this shoe is perfect for waiters and waitresses who need to step into the kitchen area and need a durable and slip-resistant shoe. These shoes are meant to be long-lasting and are made from full-grain leather that provides both durability and style.
The support that these shoes boast make them a high contender for the best woman's walking shoe for standing long hours. Brooks took extra care in designing the diagonal rollbar that supports the arch and encourages the body to move naturally. The Brooks Addiction Walker 2 also has incredible cushioning for added comfort.
HOKA ONE ONE Clifton 7
The HOKA ONE ONE Clifton 7 is one of the best running shoes to stand and walk. In fact, HOKA ONE ONE has done so well with this shoe that its wearers claim to never buy another brand. The Clifton 7 comes in men's sizes 7.5 through 14 and has options for wide fits. This shoe is highly fashionable and comes in several color varieties ranging from all black to bright red.
Designed for easing the impact that running has on the body, the Clifton 7 incorporates a soft collar that lessens the pressure on the Achilles tendon and a sole that's created for full-ground contact. The mesh is designed to be lightweight, and the engineered pattern of the mesh offers complete breathability.
The Clifton 7 is recommended as one of the best running shoes to stand because of its sleek design, abrasion resistance, and overall comfort.
Brooks Ghost 13
Brooks has long been designing top-rated running shoes that work great, and the Brooks Women's Ghost 13 does not disappoint. This shoe is best for runners who want a reliable running shoe that is soft and provides a smooth run. Offered in nearly two dozen color schemes, the Ghost 13 fits women's size 5 through 13 and has options for narrow and wide fits.
Because of its sleek design and engineering, the Ghost 13 features some of the best support and cushioning on the market. It provides such a smooth landing that Brooks claims this shoe molds perfectly to the foot and absorbs the shock of the body against the pavement.
The Women's Ghost 13 works well for 8-10 hours standing because of its lightweight features, shock-absorbing technology, and perfectly engineered fit that molds to the foot.
What to Look for in Shoes to Stand Long Hours
Wide and flat outsole
The outsole, or the exposed part on the bottom of the shoe that contacts the ground, should be wide and flat standing all day. This helps more evenly distribute weight and pressure. You also will want a rubber outsole that can better absorb the impact of standing or walking.
Cushioned midsole
The better the cushioning in the shoes the more cushioning there will be between you and the bottom of your feet. Not every shoe has a midsole. The midsole is an extra layer between the insole and outsole (makes sense, right?).
Having a cushioned midsole gives you an extra layer of suspension and provides more comfort for standing all day. Make sure that there is sufficient cushioning in both the ball and heel of the shoe as you may transfer weight between the two during the day.
Sufficient arch support inner sole
The inner sole should provide sufficient arch support and also should not be flimsy or easily bendable. It's a bonus if you can remove the inner sole because then you can add in orthotics or additional arch support if needed.
Space for swollen feet
Most people tend to purchase shoes that are too small. This is because almost all people's feet swell during the day. Buying shoes in the late afternoon when your feet are at their largest will help ensure that you have the shoes that fit well.
You want your shoes wide enough that you have space for your feet to fit comfortably. Your feet can swell throughout the day and you'll want space in your shoes to accommodate that.
According to Healthline, standing all day, especially standing in one place, can cause your feet to swell. You can go shoe shopping at the end of the day after your feet are swollen to make sure the shoe will fit even after a long day.
Good traction
If you're working in conditions with artificial floors, or where there may be spills, you'll want a slip-resistant sole on the bottom of your shoes.
The Right Fit
Because feet do swell you are going to want plenty of room in the toe area of your shoe. Shoes with laces will prevent your feet from sliding back and forth in the shoe, which can result in blisters or even injury.
Related: 10 Reasons Why Dansko Shoes is Loved by Nurses
Brands Recommended by Podiatrists
Podiatrists recommend shoes for standing all day that include the following features:
Wide and flat outsole
Cushioned midsole
Space for swollen feet
Good traction
The table below shoe brands designed for standing all day recommended by podiatrists.
| | |
| --- | --- |
| Company | Price |
| Dansko | $$Medium |
| Skechers | $$Medium |
| New Balance | $$$High |
| Cole Haan | $$$High |
| Clarks | $Low |
| Dr. Scholl's | $Low |
| Brooks | $$Medium |
| Saucony | $Low |
| Hoka | $$$High |
Are Memory Foam Shoes Good for Standing?
Memory foam shoes may be a good option for some people standing all day, but some people claim that they do not work well for them. Different people need different support depending on their arch type, age, and weight. So, while memory foam may work for some, it is not ideal for everyone.
Another drawback to memory foam shoes is that the cushioning may slowly disappear over time as the insole gets worn down. The longer you wear them and the heavier you are the quicker they will deteriorate. However, if the insoles are removable you can simply replace that part of the shoe as it wears out.
Tips for Standing Long Hours
A few other things to keep in mind when deciding on which shoes to get for standing all day in include remembering to have a break-in period, leaving space in the shoe to accommodate an orthotic, and getting the best fit for your arch setting.
Break in your shoes slowly
Brand-new shoes do not come ready for standing all day. It takes about three to four weeks to break in your shoes. The best way to break in shoes is to wear them only for a few hours the first week, every other day. Over the next two weeks, increase how long you wear them gradually. By four weeks they should be broken in.
Get more than one pair
While you're breaking in a pair of shoes, you'll need to have another pair to switch it out with. However, you may want a second pair even after both are broken in. Dr. Freidman, a podiatrist based in New York, recommends always have a second pair on hand to switch out because a shoe cushioning can become compressed after six hours and no longer offers sufficient support.
Find orthopedics for your arch setting
Different people have different arch support needs. Those with a higher arch need higher support, while older persons will likely have flatter feet and need more cushioning on the balls of their feet. Knowing what type of foot arch you have can help you find the right shoes or at least get the best orthopedic insole for you.
To find out the arch setting of your foot, you can get your foot and stand on a dry piece of paper. If the wet footprint is most of your foot, then you have low arches. However, if the footprint shows only some of the foot or half of the middle section of your foot, then you have high arches. And if the footprint is your whole foot then you have flat arches.
What Work Shoes Should I Buy for Standing Long Hours?
The best shoes for standing all day will be the ones that support your arch, fits well, and can hold up over time. Not investing in a good shoe for standing can lead to serious health problems over time. However, you may need to try out several pairs before you find the one that works best for you.
Here are some of the key takeaways we covered:
Find a shoe that cannot bend in half
Make sure to break in your shoes and have an extra pair on hand
Shoes for standing all day cost about $60 to $200
Running shoes, formal shoes, and tennis shoes are all designed differently and not necessarily best for standing
Everyone's feet are different, so shoes that work for someone else may not be best for you
Also Read: Top 10 Best Shoes for Back Pain
Loveatfirstfit.com is a participant in the Amazon Services LLC Associates Program, an affiliate advertising program designed to provide a means for sites to earn advertising fees by advertising and linking to Amazon.com. We may earn a commission when you buy through links on our site.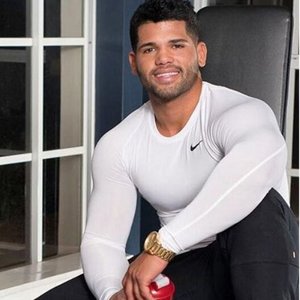 Austin is the author of loveatfirstfit.com and a personal trainer with extensive knowledge in nutrition. Austin is passionate about helping others to find a suitable healthy lifestyle and feel good about themselves. Austin's goal is to help people push their limits and achieve their physical performance.