Boating season is in full swing. Whether you are a newcomer to boating or a seasoned vet, finding the best boat shoes that suit your needs is always important. Some people may think sandals or flip-flops are "good enough" for boating.
But that is not true. Sandals and flip flops leave large parts of your feet exposed and unprotected. For proper protection, you need boat shoes.
What Shoes Can You Wear on a Yacht?
The best type of shoes for sailing are boat shoes with good traction that offers tight grip, comfortable and quick dry. Nonslip barefoot shoes and water shoes are also excellent choices. If styling is important to you and you have the budget, classic boating shoes like Sperry are recommended.
When it comes to shoes for a yacht, make sure that they're made to provide the necessary support and traction to keep the foot warm and dry.
Wearing the right shoes can be an essential part of keeping yourself and your companions safe. However, buying the wrong ones can result in you wasting money and putting yourself at risk. You can wear these shoes for sailing:
Classic Boating Shoes
These shoes are very classy and stylish. While they don't have the maximum traction, they do come with a decent grip that will keep you safe on the boat. If you're on a date, party on the boat, cruise, or shooting photos, these shoes are for you.
Below are our recommended classic boating shoes:
Table could not be displayed.
Related: Are Sperry Boating Shoes Worth it?
Non Slip Barefoot Shoes for Boating
These shoes are minimalist style and lightweight, and you can even run with them. After you land on the shore, it is one of the best option for safely walking on the gravel. Cleaning off ocean debris and sand is also very easy and quick dry. Pricing for this type of shoes is pretty reasonable compared to dress boating shoes like Sperry.
The downside is it will take a little bit time to break in perfectly to these rubber sole shoes. After you're over that break in stage, this type of shoes will give you super comfort and flexible movement on the boat. Highly Recommended. Below are Amazon's top selling non slip barefoot shoes for both Men and Women:
On Sale
On Sale
HIITAVE Women Water Shoes Quick Dry Barefoot Aqua Socks...
MINIMALIST BAREFOOT FEEL: Wide toe design makes for barefoot feel but still easy...
EASY ON: Adjustable shocklace system allows for an easy slip on entry while...
DESIGNED FOR WATER: Flexible, breathable and lightweight water shoe makes it...
QUICK DRY WITH DRAINAGE: Made with quick dry materials and Integrated Drainage...
If you'd like more choices, here are more selections on non slip barefoot shoes
Ocean Activity Water Shoes
These water shoes are great for people who are ready for various water shorts on the ocean. They are super lightweight, flexible, has great grip and quick dry.
If you're planning to stay on the boat the entire time, there might be other better choices like classic boating shoes. However, if you're going for water shorts, water shoes are highly recommended.
Types of ocean activity includes:
Paddleboarding
Surfing
Scuba Diving
Related: Best Water Shoes for Various Water Sports and Activities
These water shoes are very thin but will provide protection from scrapes. You can get them super cheap compared to dress boating shoes or minimalist barefoot shoes. Here is the top selling water shoes on Amazon:
On Sale
VIFUUR Water Sports Unisex Shoes Black - 9-10 W US / 7.5-8.5...
Recommended 1: CONVENIENCE - Smooth neck design prevents chafing when wearing...
Recommended 2: COMFORTABLE FIT -- Breathable and smooth fabrics with fine...
Recommended 3: RUBBER OUTSOLE & FOOT SAFETY -- Wearable and top-quality rubber...
Recommended 4: OCCASION - Yoga Training, beach, swimming, pool, weight training,...
If you'd like more choices, here are more selections on water shoes
Best Boating Shoes Brands
If you want the classic boat shoe look, try these brands:
If you want premium classic boat shoes that are hand made in the USA, these brands are great but be prepared to pay $250 to $300+ for a pair:
For more of an athletic or modern look, check out these brands:
adidas
Skechers
Nautica
Columbia
For vegan or environmental friendly boat shoes:
For orthopedic shoes designed for overpronation, plantar fasciitis, joint pains, and back pains:
If you are on a tight budget:
Socks or No Socks
You can either stick with tradition and go sockless, or, if you want to wear socks for hygienic purposes, wear ankle socks. The idea is to keep your ankles bare.
Traditionally, boat shoes are worn without socks on boats. However, since the 1970s, boat shoes have become casual shoes that were worn by everyone everywhere.
Since then, many people have started to wear boat shoes with socks. Slouch socks are a popular choice of socks to pair with boat shoes. Ankle socks and crew socks are two other common options.
What to Look for in Boating Shoes
While boat shoes are an icon of preppiness, there is such a thing as trying too hard. So, do not go crazy with the preppy accoutrements. Polo shirts, cableknit sweaters, and navy blazers are fine. But go easy on the pastel colors. And more importantly, avoid woven leather belts. Below are 5 attributes that you should focus on when shopping for a pair of boating shoes:
Comfort
You want shoes that can keep your feet comfortable even after hours of wear. Look for shoes that come with an EVA foam or gel midsole. Those materials are great at absorbing shocks. A molded footbed that cradles your foot is another good feature. Padded shoe tongues and collars are also nice to have.
Traction
You don't want to slip on your boat deck, do you? For good traction, look for soles made from rubber. To prevent messing up your boat deck, you want non-marking rubber specifically.
The tread pattern on the sole is also important for traction. For boat shoes, you want a siping or a multidimensional pattern on the outsole.
Breathability
While the traditional leather uppers of boat shoes provide a certain degree of breathability, if you want the maximum amount of breathability, look for uppers that are made of synthetic open mesh.
Water Resistance
While oiled leather upper is water-resistant to a point, the synthetic fabric can provide much better water resistance.
Quick Drying
Leather upper does not dry quickly. Once again, the synthetic fabric would be a better choice here.
General Rules for Boating Shoes
If you plan on wading into the water wearing your boat shoes, look for one of those new boat shoe – water shoe hybrids that have drainage ports built into its midsole and outsole. Any water that enters your shoe will flow out through these drainage ports. This way, your shoe will not be waterlogged.
Besides the "bare ankles" rule laid out above, there are a few rules (well, more like guidelines) you should keep in mind when wearing boat shoes.
Keep It Seasonal: Boat shoes are made for warm weather. They are great for spring and summer. You can wear them to the beach or a night out in town. And of course, they are great for boating. Nothing says "summer" more than wearing a pair of boat shoes lounging on a sailboat under a bright blue sky.
You should, however, avoid wearing boat shoes in winter. They would just look out of place. Plus, they are not going to stand up too well to the snow and sleet of winter.
Keep It Casual: Boat shoes are casual shoes. You can wear them to the mall or the pub. You can also wear them to the office as long as you work in a business casual environment. What you cannot wear them to is any place that requires formal dress code.
So, do not wear boat shoes to weddings, fancy dinners, or any business formal offices (banks, law firms, etc.) Do not wear boat shoes with suits or dress pants.
On the other hand, boat shoes go very well with khakis or jeans. They look nice with polo shirts too. Pair them with v-neck t-shirts for a carefree look. Go with a button down shirt or a navy blazer if you want to look more put together. Put on a cable knit sweater or a windbreaker for one of those chillier evenings.
On the scale of dressiness, boat shoes are a tad but not much dressier than running shoes. Treat them accordingly.
Keep It Short – Wear With Cropped Pants or Shorts
Boat shoes are best worn with shorts or pants with no break. A few ideas:
Shorts: Shorts look great with boat shoes. Opt for cotton or linen shorts in earth tones. Khaki shorts or seersucker shorts are both great choices here.
Chinos: Try pairing boat shoes with chinos in contrasting color to mix things up. For example, if your boat shoes are brown, go with green or blue chinos for that juxtaposition effect. Don't forget to keep your chinos cropped – just skimming the top of your boat shoes is perfect.
Jeans: Cuffs are good. Go with straight cut or skinny jeans. Darker washes or raw denims are great with boat shoes.
Tip: If your pants have break, roll them up until they just skim the top of your boat shoes.
Key Takeaways
In this article, we have gone over a lot of information on boat shoes. To recap:
Boat shoe was invented for boating. But it has since become a casual shoe that can be worn everywhere.
Wear boat shoes with no sock or ankle socks.
Boat shoes are not for winter.
Boat shoes are for casual occasions and go well with jeans, khakis, button down shirts, and sweaters. Make sure your pants just skim the top of your boat shoes.
Do not go overboard with preppiness when wearing boat shoes.
Sperrys are still good boat shoes, but their qualities have taken a dip ever since they were outsourced to China.
When choosing boat shoes, look for comfort, traction, breathability, water resistance, and quick drying.
Related: Top 10 Best Shoes for Boating | Sperry and More
Loveatfirstfit.com is a participant in the Amazon Services LLC Associates Program, an affiliate advertising program designed to provide a means for sites to earn advertising fees by advertising and linking to Amazon.com. We may earn a commission when you buy through links on our site.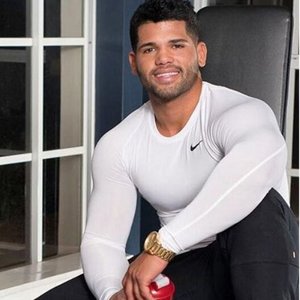 Austin is the author of loveatfirstfit.com and a personal trainer with extensive knowledge in nutrition. Austin is passionate about helping others to find a suitable healthy lifestyle and feel good about themselves. Austin's goal is to help people push their limits and achieve their physical performance.
Last update on 2023-02-13 / Affiliate links / Images from Amazon Product Advertising API