The most important piece of equipment you need for sports activities is a quality pair of shoes. Whatever style of workouts you do (besides swimming), you're most likely going to be on your feet.
Cross training shoes are flexible and versatile with more pads at the balls of the forefoot to protect your toes, and they are good for high-intensity exercises like CrossFit or HIIT-style workouts. These exercises can be tough on the joints, so you'll want something with plenty of support.
They are flat on the bottom with solid heel support and a firm midsole and are designed to specialize in multi-directional movements including forward, back, and sideways.
If your exercise involves more than one type of workout, these are the shoes for you. When you go from a morning gym session to work, to an afternoon bike ride, and an evening light jog, cross trainers are ideal because you can save money by buying just one pair.
Running: Cross training shoes do not have thick heel cushions like running shoes, and they are not ideal for long runnings.
Cross training shoes are for you if:
You do several fitness activities including gym workouts and outdoor training.
You play multiple sports
You want to simplify your athletic footwear
You travel a lot and want to pack something versatile
Cross training shoes are not for you if:
You are really into one sport like running and need specialized shoes
You are a long-distance runner
Men's Top Ranked Best Sellers in Amazon:
Women's Top Ranked Best Sellers in Amazon:
Gym Workouts
These shoes are the most versatile style of cross training shoes. While there are more specialized varieties of cross training shoes, a good pair of daily trainers can be used for almost any activity. They are even great for fitness classes of all kinds. Here are some features of daily trainers:
Lightweight design – these shoes use synthetic materials to save on weight.
Extra breathability – theses same synthetic materials allow excellent airflow to your feet.
Cushioning and support – they feature excellent lateral support for movement in all directions.
Low profile – their design doesn't constrict movements around the ankle.
Related: Lightweight cross training shoes: Nike Women's Flex Trainer 9 Sneaker | Read Review
Short Distance Running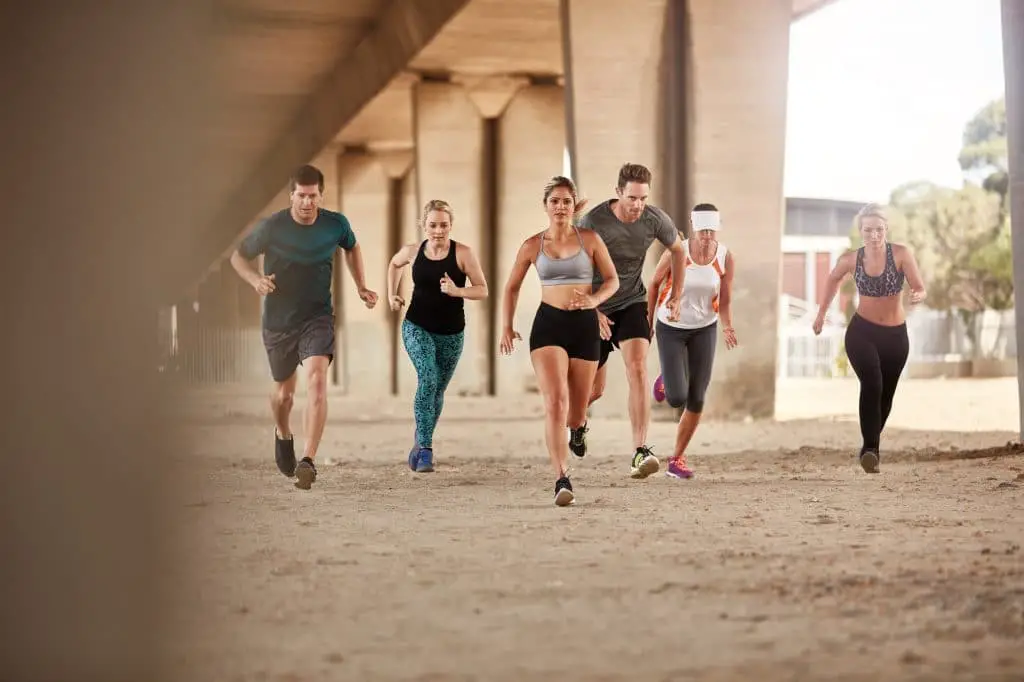 Cross training shoes can be used for short runs, but not for long distance. What makes cross training shoes different than running shoes is that running shoes are specifically made for forward movement.
Cross trainers are designed for all motions including back movement. Cross training shoes may look similar to your average running shoe, but they have a lot of different features:
Lateral support for moving in all directions.
Extra stability to help prevent foot and ankle injury.
Forefoot cushioning for support when landing on your feet. This is perfect for exercises like short sprints and jumping rope.
Firm support that won't buckle or compress under heavy loads. This makes them ideal for weight training.
If you are jogging or running a short distance, cross training shoes are acceptable. But if you're running long distances, buying a pair of running shoes is recommended. If you're training and looking for workout shoes at the gym, weightlifting, or agility training, cross training shoes are a great choice.
Cross training shoes are designed for forward-back and side-to-side movement. This multi-directional movement allows this type of shoe to be best suitable for agility training. It is similar to basketball shoes, except that basketball shoes have much better ankle protection and shock absorption.
CrossFit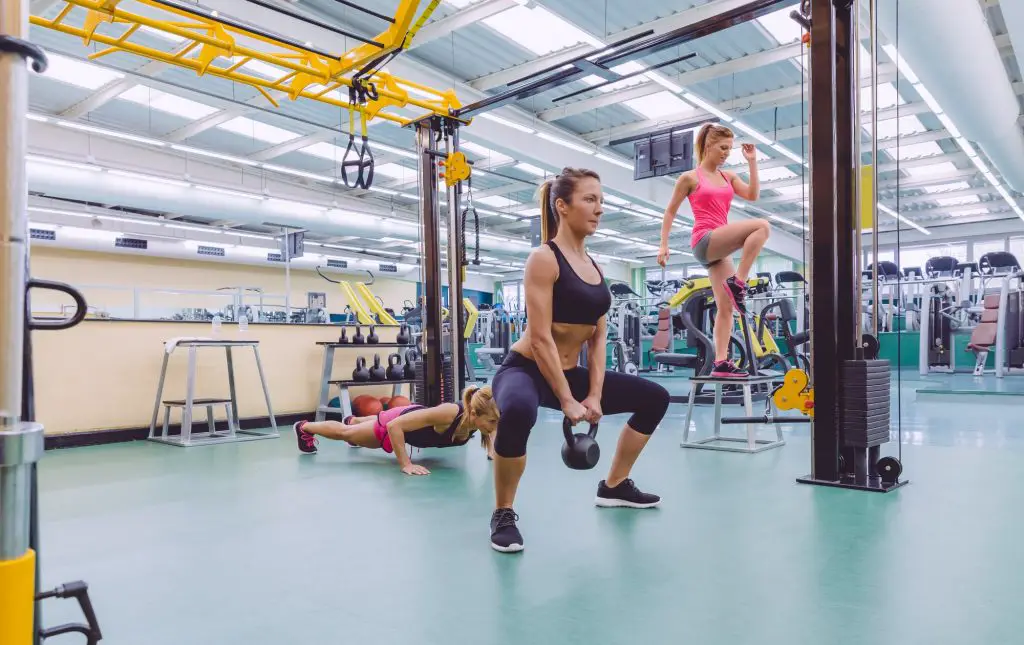 Cross training shoes are just as versatile, but CrossFit shoes provide a little more support than a daily trainer. A good example of cross training shoes with great versatility is NOBULL. Here is a review on NOBULL women's training shoes.
You'll find that CrossFit shoes are a bit more durable than the average cross training shoes. Here are some features of CrossFit shoes:
Heel stability – these shoes have firm heels that provide a more stable base for lifting heavyweights.
Flatter sole – this allows the wearer to have better foot control and grip on the ground at the cost of a little arch support.
Extra protection – CrossFit shoes have protection against blisters and abrasions on the feet.
Weightlifting
A cross-training shoe will provide adequate support for both weight and foot movements. It's also comfortable enough to use outside of the gym. Although running shoes can be used for cross training, they can be very risky to your health. For instance, if you use them while lifting weights, they could cause you to fall.
But before you start working out in your new pair of running shoes, make sure you know the rules. Wearing running shoes during a squatting move can have detrimental effects on your balance and prevent you from evenly applying force to the floor. Also, it can affect your bar path and torso angle.
The high ankle support and the flat sole of Converse shoes make them ideal for powerlifting. If you're looking for a pair of shoes that can provide multiple benefits, then you've come to the right place.
Weightlifting shoes don't require as much breathability as other types of cross training shoes. However, they do need major support to keep your tendons and ligaments secure under extremely heavy loads. Their purpose is to keep the feet stable for a good weightlifting foundation. Any good weightlifter knows that good form is critical to prevent serious injuries. Here are some features of weightlifting cross training shoes:
Elevated heel – protects the Achilles tendon from strain during exercises such as deep squats.
Durable materials – these shoes use extremely durable materials for extra grip and security.
Rigid structure – these shoes don't have as much flex in them. This aids in having proper weightlifting form.
Outdoor Training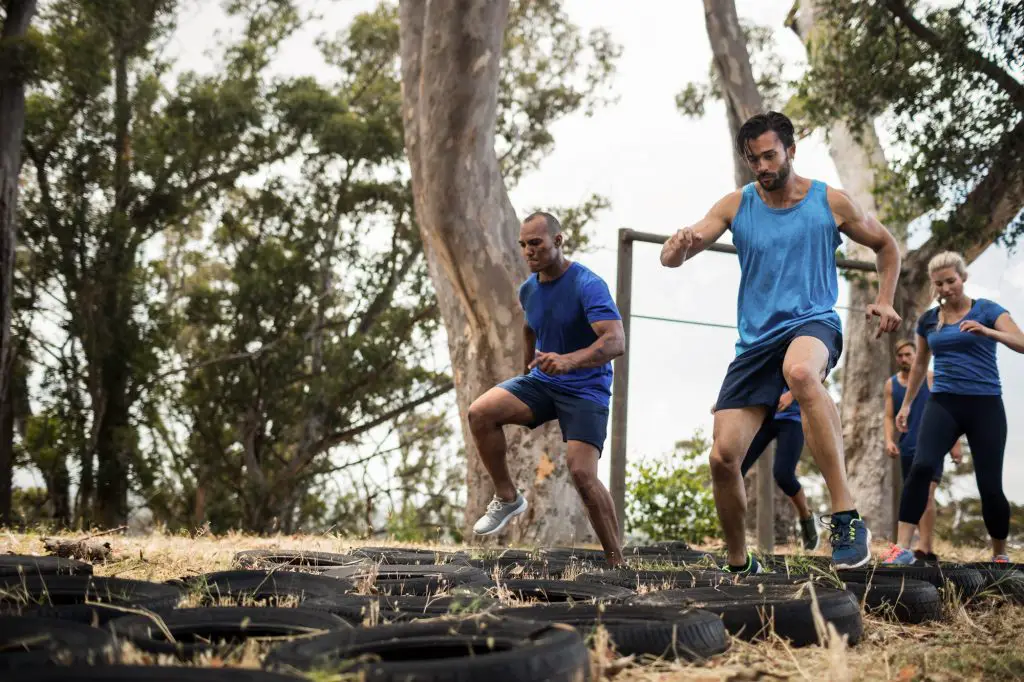 Outdoor workouts like boot camps and circuit training have a lot of lateral moves and exercises that involve quick changes in direction. For these routines, you'll want to look for cross training shoesthat has these features:
Flat, thick soles – with all the changing in a direction that goes on in these types of routines, you want a shoe that can change directions on a dime while still offering excellent shock-absorption.
Higher ankles – while you want your ankles to be mobile, you'll also need some protection against rolling them.
Trail Hiking
Cross training shoes for hiking are similar to daily trainers, but they provide more cushioning for long days out on the trail.
Big lugs – cross trainers for hiking have deeper treads and bigger lugs to prevent from slipping and sliding on slick surfaces.
High ankles – hiking on rock and root covered trails can cause some major injuries if you aren't careful. A shoe with a high ankle support can help to keep you from rolling your ankle on the trail.
Thick soles – extended periods of time spent walking can put stress on the feet and legs. Thicker soles provide more shock-absorption to prevent joint pains.
Please note that cross training shoes are an acceptable option if you don't want to buy additional shoes for hiking. However, if you hike a lot we recommend you to invest in a pair of good Trail Running Shoes or Hiking Boots.
Related: 15 Best Trail Running Shoes
Walking
As walking doesn't put the strain on your joints in comparison to running, you won't need a ton of cushioning in your shoes. Here are some features of cross training shoes that are suited for walking:
Lightweight – cross training shoes for walking don't require a lot of cushioning and support. This allows them to save on weight.
Breathability – because they don't need as much material, these types of shoes can have excellent airflow to your feet.
Flat soles – this allows your feet to find a natural and comfortable gait with no assistance from the shoe.
You can use training shoes for walking as walking, but if you are going for a long walk or you do walking as a daily routine, it's best to look for shoes that are specifically designed for walking.
Related: Top 25 Best Walking Shoes
Indoor Dancing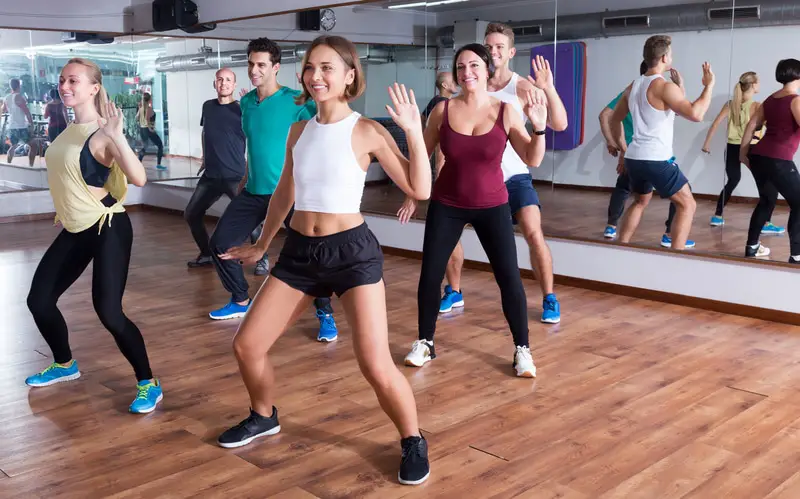 Cross training shoes are perfect for indoor dance cardio classes. They provide ease of movement, and you won't need much cushioning for an indoor environment. You also won't need to worry about much traction. If your activity requires a lot of pivot movements, cross training shoes with great traction would be a good choice.
Cross training shoes for indoor cardio would need:
Low profile – because indoor cardio requires lots of multi-directional movements, these shoes have a low profile that won't interfere with any movements your ankles and feet need to make.
Snug fit – because of the movement in all directions, cross training shoes need to have a snug fit that will ensure no slipping while they are on your feet.
Cross Training vs CrossFit
If you aren't sure where to start, cross training shoes are perfect for regular daily gym workout and athletes of all experience levels. While these shoes are not specialized for any one activity, they provide the forefoot cushioning and heel support needed for almost all athletic activity.
If you're doing entry-level or intermediate training, you can go with cross training shoes. If you are a higher level weightlifter or doing advanced rope climbing and box jumping, you should consider CrossFit Shoes because they can take a lot of beating.
CrossFit shoes' fabrics are thicker and have more solid rubber, which makes them more sturdy and durable. You can use cross training shoes to CrossFit, but as you become more advanced in CrossFit you will want to invest in a pair of CrossFit shoes.
Recommended CrossFit Shoes for Men:
Recommended CrossFit Shoes for Women:
Differences Between Men's and Women's
Men's cross training shoes are generally made slightly bulkier than Women's for the sturdiness to support their weight.
There are women with heavier weight who will prefer men's training shoes, and some lighter weight men may wear women's training shoes in black or blue color.
Related: Top 15 Best Cross Training Shoes for Men
Women's feet are not simply smaller than men's but have more varieties of characteristics in shape, including their arch, ball, toe size and width.
In comparison to men, women's arch lengths are shorter and their toes are not as thick as men's. Women's ankles are slimmer and feet shapes are generally wide on the forefoot and narrow in the heel.
If you have a wider forefoot and let's say that you are size 7, see if the shoes you want to buy have a size 7 wide.
Related: Top 15 Best Cross Training Shoes for Women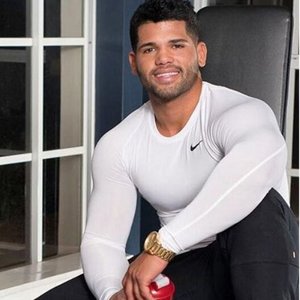 Austin is the author of loveatfirstfit.com and a personal trainer with extensive knowledge in nutrition. Austin is passionate about helping others to find a suitable healthy lifestyle and feel good about themselves. Austin's goal is to help people push their limits and achieve their physical performance.