You may have seen them before. They aren't hiking shoes, but they aren't flip-flops either. A good water sandal is meant to provide comfort and superior traction in wet conditions without making the user wear a full on waterproof sneaker.
Difference Between Water Shoes and Water Sandals
While water shoes are closed toe thin sneakers that can be used in the water, water sandals are open toe shoes that are great for activities around rivers, lakes, beaches, and other bodies of water.
Water shoes are a versatile footwear that can go from wet to dry terrain with ease. They also provide the most breathability for hot climates and strenuous activities. Water sandals give great cushioning and traction than regular sandals for slick surfaces. They are great for walking through rivers and lakes, but they will also serve you well on dry land.
While they may not be as fashionable, they will certainly keep you safe on uncertain ground. You can take a walk in a river, stroll along the lake shallows, and even visit the beach without fear of slipping or hurting your feet.
Water Shoes Usage
A water shoe is usually worn for activities such as kayaking and hiking. These shoes are made of mesh and have a hard sole to prevent cuts and abrasions.
Water shoes offer a little more protection than water sandals. They cover the tops of your feet and give you a closed-toe that protects you from hitting rocks and other sharp objects.
You'll lose some of the breathability of a water sandal, and you may find that water shoes don't dry out as quickly. However, they give you the same amount of traction and support as a typical water sandal does.
Overnight floating trips: When taking a long floating trip, it's important to pack light. That means you probably only want to bring one pair of shoes. Water shoes will give you extra protection when venturing out into the unknown.
Long hiking trips on an overnight floating trip: You'll want the extra coverage if you're king for a while after getting out of your boat. You don't want to injure your feet or toes before you have to climb back into your kayak to paddle.
Paddling through rough terrain: There may come a time when you have to get out of your boat due to shallow water on a long trip. You'll want a shoe that can protect you from rough terrain under the water.
Hiking through wet terrain: If you're going for a long hike, you'll probably want a good pair of hiking shoes. However, if you're doing a shorter hike through marshland or swampy terrain, water shoes would be ideal for you. They'll keep you safe from injury while giving you plenty of comfort and support in the wetlands.
Also Read: What to look for in waterproof shoes
Water Sandals Usage
A water sandal is a type of shoe that provides super-stippling traction to the wet and slick surfaces. This feature allows people to easily slip into and out of the water without being afraid of falling. It has has a good amount of traction, and it's not a cheap flip-flop or a cheap gym shoe.
Let's go over some activities that people typically use water sandals for instead of water shoes:
Day trips on the water: Floating down the river will allow you to spend most of your day in the water. You'll only need a comfortable sandal to walk to and from your car.
Vacation on Beach: Cheap flip flops get uncomfortable in just a couple of steps. Do yourself a favor and get some water sandals to trek down the boardwalk. If you want more protection from stubbing your toes in the water, then you're going to want the closed-toe protection from a water shoe.
Trail Walking: When you're up in the mountain where there are river streams, water sandals are great due to their breathability and can dry fast during your walk.
What to Look for in Water Shoes & Sandals
Easy-going, leisurely water activities are perfect for water sandals. Meanwhile, rougher terrain may require tougher, more protective water shoes. The footwear you choose is really dependent upon the activities that you plan to partake in.
Check the sole: The bottom of the shoe should be nice and thick. Give it a little bend to test how strong it is. You should also look for deep and numerous treads that will give you an excellent grip. Look for a sandal that has a Vibram sole if possible. This will give you even more grip on wet areas of the rivers and lakes
Quality check: Don't just look at the price tag. You may have to pay a little more for quality. A quality sandal will last you for a long time, so be sure you're comfortable with its durability.
Types of materials: You should see a lot of high-quality synthetic materials in a good water sandal. Avoid sandals with leather, as water will actually cause the leather to break down over time! Nylon is an extremely popular material for water sandals right now.
Loveatfirstfit.com is a participant in the Amazon Services LLC Associates Program, an affiliate advertising program designed to provide a means for sites to earn advertising fees by advertising and linking to Amazon.com. We may earn a commission when you buy through links on our site.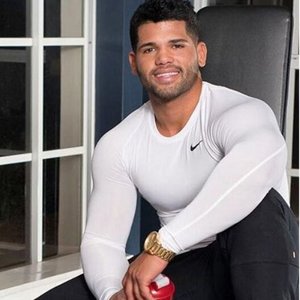 Austin is the author of loveatfirstfit.com and a personal trainer with extensive knowledge in nutrition. Austin is passionate about helping others to find a suitable healthy lifestyle and feel good about themselves. Austin's goal is to help people push their limits and achieve their physical performance.