Diabetes can affect a person's health in many ways. Anyone who suffers from it knows that it can impair your physical activities from day-to-day in very uncomfortable ways.
In this article, we're going to be focusing on how diabetes affects the feet and legs. We'll be diving into one of the best ways you can help alleviate these symptoms: by wearing diabetic shoes.
Shopping for diabetic shoes isn't as simple as shopping for a regular shoe. It isn't as important how the shoes look, it only matters how they feel on you. You need to pick the most comfortable pair for your feet.
What Shoes Should Diabetics Wear?
Diabetes patients should wear shoes that have good air circulation and breathability. Avoid shoes that are pointed toes, and opt for diabetic sneakers that are velcro for easy adjustments.
Diabetes causes high levels of glucose (or blood sugar) in an affected individual. This can reduce the supply of blood to the sensitive feet while damaging the nerves. This condition is known more commonly as diabetic neuropathy. Diabetic neuropathy can cause a diabetic to have numbness and loss of feeling in the feet.
This means that they can't feel blisters, calluses, and other common foot injuries that can be caused by wearing the wrong pair of shoes. These injuries can also be extremely slow to heal and lead to infections due to poor blood flow.
Because of these factors, wearing shoes that don't fit your feet every day can cause blisters and abrasions that can become more serious problems. And because of the nerve damage in your feet, you may not even feel these wounds.
Let's take a look at the difference between regular shoes and diabetic sneakers that are designed for diabetes patients.
Benefits of Good Diabetic Shoes
There are several advantages to choosing the right pair of diabetic sneakers. For those who have never considered such shoes before, you may be surprised to learn that many brands are reasonably priced and come in different styles for work, casual, and exercise. What follows are the main benefits of wearing diabetic shoes.
Comfort
First and foremost, the main advantage for diabetic sneakers is their comfort level. This may seem trite at first, but comfortable feet mean that they are not suffering from swollen feet, pain, blistering, or other issues that might have serious complications.
Improved Blood Circulation
Diabetes damages the blood vessels. In turn, such damage can create additional issues that may include nerve pain. By improving the circulation of the blood, you keep the nerve endings from becoming damaged or dying due to lack of oxygen from not enough blood flow. In addition, improved circulation helps prevent fungal infections from getting out of hand.
Reduced Risk of Developing Ulcers
This type of damage to the skin usually results from a combination of poor circulation that reduces healing, shoes that do not fit correctly, and small injuries that go unaddressed over time. Ulcerations can lead to further complications, but you can reduce or even prevent them from occurring with the right footwear.
Cushioning for Foot Related Issues
The complications of diabetes may be accompanied by other heel pain associated with the feet such as plantar fasciitis. This is a condition where considerable pain comes from near the heel areas. A good pair of diabetic shoes help cushion these areas which make
Improved Movement for Exercise
Getting the right diabetic sneakers for exercise, particularly jogging means having the flexibility needed to maximize comfort and support. Undo pinching or pressing on the toe movement may only cause further damage to develop.
Best Shoes for Diabetics
Understanding the best shoes for diabetics means getting more than just the right size and width. You will need to have all the attributes of proper diabetic sneakers to help reduce the risk of developing complications.
Get the type of shoes that best fits your needs, ensure that they are light and comfortable and that they provide the proper support with plenty of cushioning to lower the risk of complications.
New Balance Made in USA 990v5
A lot of people with diabetic neuropathy find that their feet are prone to suffering from uncomfortable rubbing. Wearing the appropriate shoes can help prevent this from happening. The New Balance 990v5 is a great shoe for those with diabetes and is covered by Medicare.
I bought New Balance 990v5 for walking and they were more comfortable than the v4 I had been wearing. The only noticeable difference is that they lack the space on the tongue pad to allow the top of the laces to go through.
Upper
Many running shoes have a mesh upper for added breathability. However, they do add a bit of premium quality to the shoe by making it look more streamlined.
Most shoes with mesh uppers tend to look cheap. Fortunately, the pigskin leather lining between the mesh upper and the shoe's sole can prevent this from happening.
Midsole
The sole technology of the New Balance 990v5 is focused on comfort and stability. Its collar is thickly padded to provide a soft and secure fit. The back of the foot is also protected with a secure fit.
It features a thick foam lining that's designed to protect the top portion of your foot while also providing enough cushion for the bottom part of your foot.
Outsole
The New Balance 990v5 features a rocker bottom, which is very similar to what most running shoes do. Its heel is also thick and tough to protect the foot from the ground.
The New Balance 990v5's bottom is designed to provide a spring in your step and helps keep your toes aligned with the ground. Although the traction of the soles is great for running on the ground, they can also cause you to fall or wear out the soles.
Skechers Performance Go Walk 4
This shoe is the best overall for those who suffer from diabetes. The Skechers Performance Go Walk 4 which is designed for men and women offer a comfortable, lightweight, yet durable design that is also easy on the wallet. The 100% mesh fabric allows your sensitive feet to breathe while still providing plenty of support. The combination of high-tech materials with superb design and easy use makes the Go Walk 4 version simply the best.
Who is this for?
This is for men and women who want comfortable diabetic sneakers to wear around the house, at work, or doing light exercise. Despite the name, there are arguably good diabetic walking shoes for diabetics available. However, the Go Walk 4 offers the best combination of features that makes it the perfect shoe for home and the office.
Pros
Mesh fabric design offers comfort and style
5gen midsole provides exceptional cushioning
Soft fabric lining
Light and durable
Affordable
Cons
May not be best suited for those with narrow feet
User Experience
For the most part, these shoes have enjoyed exceptional reviews. Comfort, style, and affordability are some of the main attributes.
Verdict
The Skechers Performance Go Walk 4 are exceptional diabetic sneakers for those who have diabetes. They are lightweight, comfortable, provide plenty of support, and will last for a long time with the proper care.
New Balance Women's WW411v1 Walking Shoe
Soft, comfortable, good support, and a low price is a combination offered by the New Balance Women's WW411v1 Walking Shoe. These are good diabetic shoes for home, the office, and exercise. The durable materials make it a fine choice for those who are on a budget.
Who is it for?
The most obvious group to benefit are those who are on their feet all day such as nurses. However, they are good diabetic sneakers for anyone who wants a comfortable fit without breaking the budget.
Pros
100% Leather Shoes
Rubber sole
Solid fit
Breathable
Low price
Cons
Very few poor experiences
User Experience
The shoes have generated plenty of excellent comments with few poor experiences save for those who may have purchased the occasional defective shoe.
Verdict
There is a lot to love about the New Balance Women's WW411v1 Walking Shoes. It uses proven materials that are breathable, lightweight, and will last for quite a while. Plus, they are good diabetic shoes for being on your feet all day, walking around the park, or just relaxing at home.
Orthofeet Women's Diabetic Sneakers
If you are looking for good diabetic walking shoes, then the Orthofeet Women's Sneakers may be just the answer. It is soft, lightweight, yet highly durable. Designed for many hours of walking, this shoe offers the comfort you need while being perfect for those who suffer from diabetes.
Who is it for?
These shoes are perfect for those who walk or jog for exercise. It is also a good exercise shoe even though it is not specifically designed for cross-training.
Pros
100% Synthetic mesh
Midsole cushion for maximum pressure relief
Molded external firm heel counter for better stability
Contoured orthotic insoles
Solid fit for most sizes
Cons
User Experience
For the most part, the user experience has been quite good according to the Amazon reviews. There is the occasional negative review, but they mostly are about the occasional defective products that are common with all shoes.
Verdict
Overall, the Orthofeet Women's Sneakers are the perfect walking shoes for those who love to exercise or are on their feet all day. They do cost more than the average shoe, but for the many who own them, they have been a great investment.
Orthofeet Carnegie Walking Shoes
If you are suffering from heel pain caused by nerve damage, plantar fasciitis, or other pain issues associated with your diabetes, then the Orthofeet Carnegie Walking Shoes may be the answer. Crafted from durable materials, these shoes offer considerable comfort and cushioning in the right places that help your diabetic feet to feel more comfortable.
Who is it for?
The shoes are designed for anyone who is suffering from pain issues, even if they do not have diabetes. These are not athletic sneakers or tennis shoes but instead designed for casual and office settings.  
Pros
Leather materials
Designed to provide maximum cushioning and comfort
Lightweight, ergonomic design
Variable widths available
Wide toe box to accommodate hammer toes and bunions
Cons
Priced higher than similar brands
User Experience
The overall user experience at least according to the Amazon reviews has been excellent. Most people have been quite pleased with their purchase. There are occasional reviews that seem mostly related to the occasional defective product that is not uncommon with all shoes.
Verdict
Although perhaps a little pricy, the Orthofeet Carnegie Walking Shoes have proven to be a superior shoe for most conditions. They are not designed for jogging, running, or exercise, but in almost every other situation they are perfectly suited. For those who suffer from foot pain due to diabetes, they provide maximum comfort in a lightweight design. Plus, they are well suited to deal with other painful conditions such as plantar fasciitis as well.
How to Choose the Right Shoes for Diabetics
If the shoe's insole has been removed, take it out and step on it. Fit the foot with no overlap. If it's bigger than the shoe's width, it will be crammed inside.
High heels can cause balance issues if they're worn on heels. Also, they can put pressure on the ball of the foot.
Wearing open-toe shoes can cause bruising and soreness to the parts of your foot that handle them. These can also make them prone to injury.
If you have swollen feet after a day, try on shoes at the last moment. They will feel fine the rest of the day.
You should wear shoes that are comfortable. However, don't take them off after a couple of hours to find red spots and tender spots.
Buy at least two pairs. You'll probably have different pressure points in each pair.
Medicare covers the cost of shoes for people with diabetes, though some conditions are more severe. Before you can get them, however, you must meet certain requirements.
After you wear a new pair of shoes, always inspect your feet for any blisters, abrasions, cuts, or other injuries. You may not even be able to feel the damage an ill-fitting shoe is doing to your foot.
Difference between Regular Shoes and Diabetic Shoes
Regular Shoes
Regular shoes are designed for style and comfort for the average user. They tend to be made from cheaper materials that don't allow much airflow for your diabetic feet.
The materials that make regular shoes include rubber, synthetic materials, and plastics. The materials will overheat your feet and trap moisture inside.  This can make the risk of infection in your feet even higher.
Regular shoes also have thinner soles and don't offer as much support and shock absorption for the foot. They aren't designed for people with foot issues.
Diabetic Shoes
Diabetic shoes are made solely with comfort in mind. They're also designed also to help increase blood flow to the feet. They often have a rounded toe box or wide toe box to give your diabetic feet more room to move while also providing support. The wide toe box ensures that the toes don't get blisters and hot spots. As mentioned earlier, these are the kind of wounds that can cause serious problems for diabetics.
Diabetic Shoes Are Deeper
Diabetic shoes are also deeper compared to regular shoes to leave room for inserts. These inserts add another level of support that can even help to correct uneven strides and provide more shock absorption for the feet and legs.
Diabetic Shoes Have Wide Toe Box
As mentioned before, a good pair of diabetic shoes should have a wide toe box and no internal seams. These seams can cause abrasions and blisters. Always run your fingers along the inside of a shoe to check whether it has any seams or rough spots inside.
Diabetic Shoes Have Thicker Soles
The soles of the diabetic shoes are generally thicker, to protect your foot from unnecessary stress. These shoes also use high-quality materials that allow your feet to breathe. Some even offer a built-in firm heel counter for medial and lateral rear-foot firmness.
What Do Diabetic Shoes Look Like
Now that you know the difference between regular shoes and diabetic shoes, you might be wondering what the main features of diabetic shoes that you should look for are.
Protective Interior: Diabetic shoes are made with soft materials inside. They are designed specifically to reduce stress and strain on the diabetic feet. These soft materials also help to alleviate any chance of blisters and cuts.
Non-Binding Uppers: the top of the shoe shouldn't have any material across the bunions area that will cause pressure or abrasions on the wide feet.
Stretchable Uppers: when the top of the shoe can stretch, it will contour to your foot and provide the idea level of support without applying too much pressure to your foot.
Orthotic Support: a diabetic shoe is designed anatomical insoles for extreme comfort. They will provide excellent arch support, as well as added shock absorption for your feet and ankles.
Extra-Depth Design: deeper shoes provide room for your feet to move around. This give the shoe no chance of rubbing your feet the wrong way. It also allows them to breathe instead of trapping in moisture like a regular shoe woud.
Deep Toe-Box: when the tip of the shoe is larger, it allows more room for foot-deformities common to diabetics. Conditions such as "hammer-toes" can easily be accommodated for in a shoe such as this.
Multiple Widths: some diabetics may need a wider shoe than others. As such, many sizes of a diabetic shoe offer multiple widths (small, medium, large) to allow for the perfect amount of space inside of your shoe.
Functional Soles: while diabetic shoe may have larger soles, they use high-quality materials that allow them to be functional and lightweight. This adds to the comfort for the user.
Attributes of Diabetic Shoes
When you are shopping for the best shoes for diabetics, you will need to have a few attributes in mind. In many ways, it is just like shopping for shoes even if you did not have diabetes with a few additions. You can start with advice from your physician or podiatrist, but there are some basic rules which apply to most diabetic patients.
Size & Width
Just like standard shoes, the right size and width make all the difference. You want the shoes to fit snug, but not too snug around the feet. The exception is the toe area where you want plenty of room. A wide toe box helps prevent issues such as hammer toes to develop. So, be sure that you have plenty of distance between your toes and the front of the shoe.
Depth
Another attribute of the best shoes for diabetics is the greater depth to provide additional room. Although the standard depth of ¼" to ½" may not sound like much, that extra room can help provide the space needed for conditions such as hammer toes and callouses. 
Cushioned Support
The placement of the cushions is crucial to keeping your feet protected. Repeated bruising or the development of callouses can accelerate the damage caused by having a diabetic condition. This means that extra cushioning that supports the feet while providing enough room to breathe is so important.
Lightweight Design
It may seem counterintuitive to think that a well-cushioned shoe will be lightweight as well. However, thanks to new materials along with new manufacturing, you can now find comfortable, lightweight shoes that are ergonomically designed for those who have diabetes.
Customization
In certain circumstances, you may need a customized shoe for your feet. This is because diabetes may change the shape of your feet which then requires adjustments not found in standard shoes. Consult with your physician or podiatrist for further information on finding the best-customized shoes for your needs.
Healing Shoes
If you have undergone foot surgery, have a painful area of the foot, or simply need to avoid creating further damage, then healing shoes might be the answer. These are shoes designed to provide maximum comfort while being lightweight and ergonomic in design. While such shoes are not right for everyone, they may be the answer if you suffer from a specific condition or are having surgery on your feet.
Does Medicare Cover Diabetic Shoes?
Medicare only covers the shoes of doctors and suppliers who are enrolled in the program. If they are not, Medicare will not pay the claims submitted by them.
Before getting shoes, ask the suppliers if they're participating in Medicare, and make sure that the suppliers agree to the terms of the assignment.
If you're not covered by Medicare, you can talk to your insurance provider and see what options they have. If you aren't covered, it is still extremely important that you buy a good pair of diabetic shoes. They will save you from many complications down the road.
If you're covered by Medicare, the program will cover a pair of diabetic shoes and three pairs of inserts each year, as long as you continue to qualify.
Criteria for qualifying include having diabetes and another factor that puts your feet at risks, such as previous foot ulceration, poor circulation, or nerve damage. Some private forms of insurance will also cover these shoes.
Bottom Line
Ideally, the best shoes for people with diabetes should have a comfortable fit and are equipped with enough room to spare. But, in order to avoid experiencing the usual symptoms of diabetes, you should also consider getting a pair of shoes that are covered by Medicare.
Yes, diabetic shoes are usually higher in price, but in the long run it is well worth the money. You'll be keeping your feet healthy, as well as protecting yourself from any future infections and injuries that could lead to costly surgery.
It's extremely important to be vigilant about checking your feet if you have diabetes, especially if you have diabetic neuropathy. If you can't feel your feet, you definitely won't feel if there is anything wrong with them. Always consult your doctor if you have any issues, and stay healthy!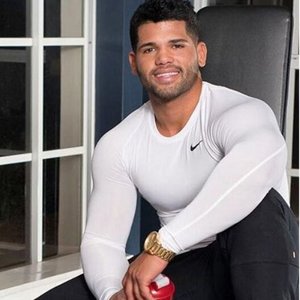 Austin is the author of loveatfirstfit.com and a personal trainer with extensive knowledge in nutrition. Austin is passionate about helping others to find a suitable healthy lifestyle and feel good about themselves. Austin's goal is to help people push their limits and achieve their physical performance.