Runners with high arches have to find a shoe that will protect them from injury, while also maintaining a comfortable footstrike. A high arch will cause the foot to 'supinate', or roll outwards from the ankle. This is the opposite of the more common condition of 'overpronation' due to low arches or flat feet.
Your foot is supposed to have an arch. Having a high arch means that your foot is overachieving. There are many more runners suffering from overpronation than from supination, so consider those high arches to be a good problem to have.
Related: How to lace running shoes for high arches
If you have high arches, choosing the right shoe to give you the necessary level of support will be critical to maximize your effort and keep you on the road. If you have high arches, the two most important criteria to look for in running shoes are cushioning and support.
Cushioning
Cushioning is important because with a high arch, you have less surface area of your foot striking the ground. Without adequate cushioning, this can lead to several injuries over time. These can include shin splints, plantar fasciitis, or just regular sore feet.
Support
Support is the other factor to consider. Shoe manufacturers have converged into three general categories for support: neutral, stability and control. Shoes in the stability and control categories have features to prop up the arches, as many runners have low arches or flat feet.
For those with high arches, the neutral category is needed to avoid any unnecessary support being given to an already well-framed foot.
If you have high arches, you need a shoe that has a neutral level of support as opposed to anything with a stability or motion control support system. You also need something with significant cushioning technology, to help with shock absorption.
Top 10 Best Running Shoes for High Arches are:
ASICS GEL-Cumulus 22
ASICS GEL-Nimbus 22
Brooks Ghost 13
Brooks Glycerin 18
HOKA ONE ONE Clifton 7
New Balance Fresh Foam 880v10
New Balance Fresh Foam 1080v10
Nike Air Zoom Pegasus 37
Saucony Ride 13
Saucony Triumph 18
These 10 models all check both of those boxes, so the difference between all of them comes down to the specific technology solutions each company has come up with, and how they will interact with your foot and your running style.
ASICS GEL-Cumulus 22
The ASICS GEL-Cumulus 22 has been updated with some great features for runners that are dealing with high arches. The ASICS High Abrasion Rubber sole is ample on the outer sole, which is where a supinated foot strikes the ground. They also use their FlyteFoam® Propel Technology to give significant cushioning without making the shoe too heavy.
This shoe is best suited for those with high to normal arches. It will provide a comfortable run without overthinking the arch issue too much.
Verdict: This is a good shoe for those with high arches.
ASICS GEL-Nimbus 22
The ASICS GEL-Nimbus 22 is their most cushioned shoe. The support range is still neutral, but the cushioning is reported as maximum. This is important for anyone suffering from high arches because less surface area of your foot is hitting the ground. This sends a shock up the leg that is disproportionately high to runners with lower arches. Cushioning is critical for anyone with high arches and this shoe has plenty.
The Nimbus has the same FlyteFoam® Propel Technology and ASICS High Abrasion Runner as the Cumulus, but the difference is in the level of cushioning and in the placement of the cushioning. This model places more foam in the middle of the shoe, which is the area where people with high arches need it most.
This shoe is most appropriate for runners with very high arches, due to the extra padding in the midsole.
Verdict: If you have very high arches, meaning when you do a paper-towel test, you see a very skinny line on the outside of your footprint, then this is the shoe for you.
Brooks Ghost 13
The Brooks Ghost 13 is all about the DNA LOFT cushioning system. This is Brooks' proprietary solution for sole cushioning, that brings the right level of cushioning for however your foot hits the ground. The DNA LOFT cushioning system extends from behind the heel to the front of the foot, which makes the transition from landing to push-off extremely smooth.
This Neutral support shoe is recommended for anyone with medium or high arches. That means it is a versatile shoe that will be just as comfortable for someone with regular arches as well as someone with high arches. If you have extremely high arches, to the point that aching feet are a regular part of your life, you may not want to look at this shoe. Instead consider the Brooks Glycerin 18 in the next section.
Verdict: A solid running shoe, Brooks is known for their cushioned feel and smooth transitions. This is a good shoe for runners with normal to slightly high arches.
Brooks Glycerin 18
The Brooks Glycerin 18 takes the Ghost 13 a step further. Both have the same DNA LOFT technology solution, but the Glycerin's update for this cycle has a new design to the midsole that makes the cushioning even more effective. In addition, the rubber outsole on the Glycerin is significantly stronger, to give those with shock absorption issues an extra layer of relief. They've done all this while not significantly adding to the weight of the model.
This shoe is most appropriate for anyone with extremely high arches. Consider the Ghost to be for those with slightly high arches, and its cousin the Glycerin is the step up for those with even higher arches.
Verdict: If you have extremely high arches, give this shoe a try.
HOKA ONE ONE Clifton 7
The HOKA ONE ONE Clifton 7 is a great shoe for people with medium to high arches. They've been strategic about the rubber outsole. HOKA ONE ONE is obviously known for their aggressively cushioned outsoles, which give them the reputation of being heavy shoes. In this model the size of the outsole hasn't changed from the classic HOKA ONE ONE look, but they have placed the concentrations of the rubber in specific spots so as not to add any unnecessary weight to the shoe.
This is a neutral shoe, with a balanced level of cushioning. HOKA ONE ONE categorizes their cushioning levels from Low, Medium, High as Response, Balanced, and Plush. Therefore, a Balanced cushion means it's the mid-range option. It is critical that anyone with high arches does not go any lower than medium when it comes to a level of cushioning.
Therefore, this shoe is most applicable to those that like HOKA ONE ONE, and have moderately high arches.
Verdict: If you have high arches, but they're not dramatically high, and you like the feel of HOKA ONE ONE's trademark shape and size, this shoe will have you bouncing on air.
New Balance Fresh Foam 880v10
The New Balance Fresh Foam 880v10 is New Balance's answer to high arches. This shoe offers a very cushioned feel, while also staying light. It is not the lightest shoe, more on that in the next model.
New Balance is well known for their Fresh Foam technology. This cushioning system brings in a great level of comfort while also not making the shoe too heavy or bouncy.
This shoe is most appropriate for anyone with medium to high arches.
Verdict: Give the Fresh Foam system a try, as many runners swear by it.
New Balance Fresh Foam 1080v10
The New Balance Fresh Foam 1080v10 is the smaller, lighter version of the NB Fresh Foam line. The heel drop on this model is low at 8mm. Heel drop is the difference in the level of cushioning between the heel and the toe, in millimeters. All shoes will have more cushioning in the heel than in the toe due to the need to ensure shock absorption up the leg. Most shoes, including the 880 above, come in around 10mm heel drop. For the 1080 model to decrease this a bit shows that the intention of this shoe is to be as light as possible.
The weight of the shoe is 9.3 ounces, as compared to the 10.7-ounce weight of the 880. That again shows that this shoe is meant to lightweight and minimal.
This will be a very comfortable shoe, but if you have high arches it might not be the best shoe for you.
Verdict: A lightweight shoe for those that want a minimal feel on their long runs, but not great for anyone with very high arches.
Nike Air Zoom Pegasus 37
The Nike Air Zoom Pegasus 37 is a shoe built for speed. They have kept the Nike React cushioning system that provides a good deal of cushioning but doesn't add to the bulk or weight of the shoe. There is a midfoot band that helps the shoe adapt to the exact size of your foot as well.
This shoe is most appropriate for runners with high arches, but more on the medium to high side. Extremely high arches might find this one has a bit too much shock to their outer feet and legs.
Verdict: Nike React cushioning is the selling point of this shoe.
Saucony Ride 13
The Saucony Ride 13 uses their PWRRUN cushioning system to absorb shock while also giving a padded and comfortable feel.
The heel drop on both of the Saucony models we've chosen is 8mm, which is lower than usual. That means there is slightly less cushioning overall within the shoe. However, it is important to remember that the measurement of cushioning is just looking at the height of the material. Each of these shoe companies have a proprietary system for their cushioning. This means that it is possible to invent technology that gives more cushioning with less space.
This shoe will be best for anyone with medium to high arches, making sure that the midsole cushioning is adequate.
Verdict: A strong contender with all of the specific features that a shoe needs to help someone with high arches.
Saucony Triumph 18
The Saucony Triumph 18 takes the cushioning of the 13 up another level. The technology here is called PWRRUN+. They describe this as a midsole cushioning that gives more of a cushioned feel, but in a 25% lighter foam. While that is a good feature, the Triumph 18 is significantly heavier than the Ride 13. The Triumph 18 comes in at 11.1 ounces, compared to the Triumph's 9.7. With no difference in the heel drop, this means the overall shoe is higher up on the neutrality scale. It is still definitely a neutral shoe, but needs to be thought of as the more stable of the two Saucony models.
The outsole uses Saucony's TRIFLEX system to allow for fast and free flowing transitions from foot strike to lift off. This feature will help keep the attention towards the front of the foot as well.
This shoe is appropriate for anyone with high arches. The focus on the padding technology on the midsole is the important criteria that runners with high arches need to be looking out for.
Verdict: If you have high arches and like a more stable feel on the upper, this could be your next shoe.
Choosing Running Shoes for Cushioning
When looking specifically for a shoe that has adequate cushioning to support a slim surface area footfall, there will be a variety of options. The running community has gone through cycles of research and trends that at first supported the idea of minimalist shoes, which was sometimes referred to as barefoot running. The tide has turned back on that movement and current research is pointing towards the benefits of generously cushioned running shoes.
Understanding that you need a cushioned sole is important, but knowing all of the different areas that connect within the shoe is critical to finding what is right for you. You need to find a cushion pattern that matches your foot strike. Different models of shoes will provide different levels of cushioning, so be sure to try out several. For high arches, you probably strike towards the front of your foot. Finding a shoe with ample cushioning in that area will be critical. If you strike more towards the heel, there are plenty of options that focus the cushioning effect on that area.
Tip: When trying on running shoes, make sure you actually run in them. Any good running store will have a treadmill available or will make space for a trial. Understanding how your foot strike interacts with each shoe's pattern of cushioning is critical.
You must also understand the increased weight that cushioning will bring to the shoe. Find the right balance between protecting your foot with more cushioning versus dragging your foot down with a heavy shoe. Cushioning systems are not inherently light. If they were all made of cotton, they would compress and lose their effectiveness quickly. Most shoe manufacturers have developed proprietary systems of cushioning that involve gel-based insoles, foam, rubber, and even air pockets. Each system will have a different feel and weight.
Choosing Running Shoes for Stability
When it comes to stability, a runner with a supine foot needs to select a show with neutral stability. The other options, stability and motion control, have features built in to raise and support the arches of overpronators. People with high arches need to avoid those models because the last thing they need is something adding to the height of the arch.
A neutral shoe provides the least amount of stability. This may seem counterintuitive, but for high arches, your foot needs to be able to move and flex naturally.  Shoes that are built for stability are meant to limit the range of motion of the foot, to correct the movement, or protect against the dangerous movements from overpronation. Therefore, finding a neutral shoe will be the best fit for high arches.
There will be options to go even further. To go one step less than neutral there are several products and styles available that provide light, minimalist, or even barefoot-like designs. If you have high arches, these are not great options. The reviews of the products make a good case for allowing the foot to fall freely, but with your high arches, you will need at least a neutrally designed shoe.
Tip: If you see a pair of shoes that don't state which group of stability system they are, ask the salesperson. Different producers of running shoes may have different names for the categories, but they will always come down to the same three: neutral, stability, and control.
Stability shoes will also tend to be lighter, as they won't have added features for arch support that add weight. They also tend to have generous cushioning.
Having high arches is a good problem to have. You won't end up suffering from some of the chronic aches and pains that flat-footed runners typically develop. Selecting a shoe that provides neutral stability and plenty of cushioning will help keep you running and reaching your goals.
Loveatfirstfit.com is a participant in the Amazon Services LLC Associates Program, an affiliate advertising program designed to provide a means for sites to earn advertising fees by advertising and linking to Amazon.com. We may earn a commission when you buy through links on our site.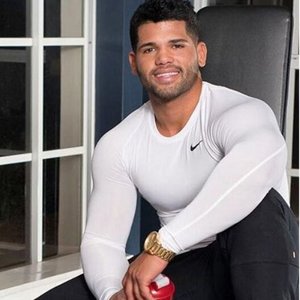 Austin is the author of loveatfirstfit.com and a personal trainer with extensive knowledge in nutrition. Austin is passionate about helping others to find a suitable healthy lifestyle and feel good about themselves. Austin's goal is to help people push their limits and achieve their physical performance.