Have you bought a new pair of running shoes recently? If you are wondering what you can do with the old running shoes, There are three solutions you can consider. You can either rotate your old running shoes, sell your old running shoes, or donate your old running shoes.
In modern days, donating has becoming more popular as people starting to recognize the existence of other less fortunate people who can benefit from your good will.
You can donate your old running shoes to nonprofit organizations such as Salvation Army and Goodwill. Nike also has a program called "reuse a shoe", and there are also other private organizations and networks that accept your donations.
If you are reading this article, you are already considered a person with good intentions and you're halfway there to help people. Let's take a look at the list of 10 places where you can donate your running shoes and make this happen.
Salvation Army
The Salvation Army is a global ministry that brings the gospel down and out all over the world. It began as the "Christian Mission" by William Booth on the streets of London, England in 1852.
Eventually, the name of the organization was changed to The Salvation Army and it remains true to its roots to this day.
With its global reach, it helps to deliver the gospel and preaches salvation in more than 100 countries and helps millions of people in need.
To fund their ministry and help those in need, they carried targeted fundraising. The Red Kettle Drive at Christmas time is the most well-known of their fundraising efforts during the Christmas holiday.
One way to help others in need is to donate your old running shoes to any local Salvation Army location in your city or town.
To find the nearest Salvation Army dropoff location you can either call information your town or city. They should be able to get you the number of those offices in your city.
You can also go to their website and use the locator tool and by putting it in your area, you will find out how many different locations.
Goodwill Industries International, INC
The Goodwill Industries International, INC., was founded more than 115 years ago in Boston, Ma, by a Methodist Minister, the Reverend Edgar J. Helms. Reverend Helms started his organization as a way to offer a hand up to those in need of assistance.
Today, Goodwill helps millions of people all across the US, Canada, and more than 12 countries across the globe. They established more than 150 offices across the US to help those in need by operating numerous donation centers.
From these locations, they accept donations of all kinds and they turn around and sell the items that are sellable to fund their training programs.
To find the nearest donation center to where you live. You can go online to goodwill.org and use their locator tool by entering your home address and you can find the nearest Goodwill Donation Center to donate your old running shoes.
Nike Reuse-a-Shoe program
Nike, Inc. is one of the top athletic shoe manufacturers in the world. As a company it was founded in 1964 (originally called Blue Ribbon Sports) and in 1971 it was rebranded Nike, Inc.
There are actually three different unique brands that make up the umbrella company, Nike, Converse, and Jordan. As the global leader in athletic shoe manufacturing, they set the standard in the industry.
One of their missions is to create products that are made from sustainable materials to reduce their carbon footprint. One way that they did this is by creating what they call the Nike Reuse-a-Shoe program.
This program asks for people from all over the world who buy their athletic shoes to donate them when they become worn out. They in turn recycle the materials and use them again. It is really easy to participate, if you have some old Nike, Converse, or Jordan shoes you can help.
The best way to find the local Nike store that you can drop your old, worn shoes is to go to their website. You simply input your location and it will tell you exactly where the nearest Nike Store is located.
Soles4Souls
The Soles4Souls organization is a 501c non-profit organization that collects gently used shoes, clothing.  They team up with other partner organizations to distribute them to those in the most need all over the globe.
They have amazing connections that allow them to turn donated shoes and money into an unbelievable resource for people all over the world.
There are many millions of people all over the globe including tens of thousands of people right here in the US, alone.
They collect thousands and thousands of gently used athletic shoes and they turn around and offer the people in the most need the new shoes. For many living in parts of the world that don't have access to shoes, the Soles4Souls organization is a God-sent.
Clothes the Loop
The North Face is an extremely well-known clothing and activewear manufacturer, its products can be found all over the globe.
The company was founded in Nothern California back in 1968 and it continues to create new and innovative products for the outdoor enthusiast. Part of the focus is on footwear and they are particularly concerned about people having the right footwear.
To help people who may not be able to afford even the most basic footwear needs, The North Face company created an amazing program Clothes the Loop.
They identified that there have to be solutions to the ever-growing amount of waste textiles from discarded clothes and footwear. To help do their part, The Clothes the Loop program collects donated clothing and footwear to be recycled and used in the manufacturing process of new products.
To be successful, they need to get more and more people involved at the community level to help them to reduce that ever-growing mountain of our country's landfills.
To find how you can help, go to their website and search for dropoff spots in your area or discover how you can ship your donations directly to them.
One World Running
The One World Running program is a program that was started by a group of Colorado runners in 1986. They were looking to promote a healthy lifestyle and nutrition by providing running shoes to those people in need in the US and throughout the world.
They used 5k/walk and run events to raise funds and to promote wellness and healthy living. The funds that are raised are used to cover the costs of operating the program.
Another part of the program is to collect, clean, and prepare donated running shoes. Since the inception of the program, they have delivered hundreds of thousands of pairs of shoes to people in need all across the country and the globe.
If you are looking to help out and donate your old shoe. You can go to their website and look to see if there are any dropoff locations in your area. You can also get their address and ship your donated shoes.
Earth911.com
Earth911.com is an online resource created to help individuals who are looking to do their part in recycling textiles from the clothing industry.
According to industry experts, it is believed that the textile industry is just below the oil & gas industry when it comes to the impact on our environment.
Earth911.com was created to offer a way for people to donate, or sell on consignment old clothing and footwear that they no longer need.
This type of arrangement is extremely good for the environment and good for consumers who are looking for ways to keep their families clothed on a budget. If you are looking for a way to recycle or donate your old running shoes, go to Earth911.com.
On the website, you can use the How to Recycle tab to find where you can go to take your old running shoes. The search box lets you filter by material type and zip to find the closest dropoff site in your town or city.
TerraCycle
The TerraCycle is a privately-held recycling company that was founded in Trenton, New Jersey back in 2001. It was created to provide a way for businesses and individuals to recycle items that are not traditionally considered to be recyclable.
Once they receive the items, they process them and create materials that are then able to be used to produce all new products.
This is a unique operation that partners with donors and also municipalities to help fund the venture. They use the money and partnerships to come up with ways to create new products from the materials that result from its recycling processes.
Among the many items that are recycled in its facilities are textile items like decarded clothes and footwear. Ordinarily, these things would end up in the landfill and with the sheer volume of clothing and shoes that ended up being discarded, this type of venture is much needed.
This would make the perfect opportunity for someone who is looking to help make a difference by donating pairs of worn-out running shoes.
It is really easy to check out how to go about donating. On the company website, you can find a search box the has multiple filters that make it easy to find a local dropoff location.
Sneakers4Funds
Sneakers4Funds is a unique fundraiser company dedicated to helping people who cannot afford good running shoes.
If you look hard enough in most cities and towns all across the US you will likely find several clubs or groups. These are normally made up of heath conscience, running enthusiasts that come together regularly to run together.
These runners also like to give back and help their communities to get into running. Fitness experts of all levels highly recommend that a serious runner should replace their running shoes every 300 miles of running.
This is quite the dilemma for those people on a tight budget that can barely afford one pair of good running shoes. If you are a serious runner who happens to adhere closely to the recommendation from the experts.
That also means that you probably have a good number of used shoes. Using their website you can check to see if there are any dropoffs sites in your area.                           
GotSneakers
GotSneakers, LLC is a non-profit organization that was formed to be part of the movement to help the environment and also help the communities all across the US.
They established a unique program that provides several opportunities for individuals, groups, and non-profits to be a part of recycling programs in their own areas.
They realized that our landfills are being inundated with tons of used sneakers of all shapes and sizes.
One of their most successful programs is helping people set up fundraisers centered around collecting used sneakers. Once they have the shoes, GotSneakers figure out what is the best way to handle them.
They can either repurpose them, resell them, or recycle them into usable materials. If you are looking for a good way to get rid of some old shoes, even those that are unwearable, check out their website and you can find where the nearest dropoff spot.
If you are looking for a fundraising opportunity you can fill out the form at the bottom of the website and they will be in touch with you.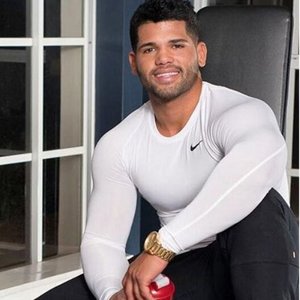 Austin is the author of loveatfirstfit.com and a personal trainer with extensive knowledge in nutrition. Austin is passionate about helping others to find a suitable healthy lifestyle and feel good about themselves. Austin's goal is to help people push their limits and achieve their physical performance.