Horseback riding is a great way to get outdoors and do something fun. Whether you are riding with someone or on your own, the thrill of riding can take the cares of the world away. You may not be thinking about it at that moment, but having the right footwear is going to make a difference in your ride.
The right shoes will not only be comfortable for you, but it will also make riding safer. Every foot is different, and finding the right boot is not difficult. Riding boots can be tall or short; either way, you can work with the one you choose, if the size is right.
The best shoes to wear for horseback riding are boots with heels approximately one to one and a half inches. This will prevent the feet from slipping once inside the stirrups. These boots should also offer traction and protection if your horse steps on your foot.
Horseback riding shoes are an investment and should only be used when riding, so you don't wear down the tread so quickly. You should never wear tennis shoes to ride horses because they don't have enough traction and you need to have protection on the top of your foot.
Just like anything else these days, riding boots are an investment and you want to get the most out of your money. To find the best riding boot for yourself, here are a few factors to consider:
Material – many of the horseback riding boots are made from leather, synthetic leather, and rubber. When searching for a boot, be sure that they are designed just for riding horses.
Safety – it's important to wear a boot that is going to protect your foot should a horse step on it. You may not be thinking about safety when you purchase a riding boot, but it is something that must be considered. 
Design – Not only should your horseback riding boots protect your feet, but they should look good. You can have the best of both worlds in riding boots. 
Cost – You want a boot that is going to be affordable to you and provide you coverage while riding. Know how much you have to spend on a pair of riding boots before you go out to purchase them. That way you will know your limits, and you will be able to save yourself some time. You may be tempted to buy a boot that you like only to find out that you can't afford it. 
There are several different types of horseback riding boots, and you can choose from English Style riding boots or Western Style riding boots. Just like saddles and riding gear, you have a choice of horseback riding boots to choose from as well.
It's important that you know the different types available to choose from so you can make the right choice as your final selection. The following is listed in no particular order:
Long Riding Boots
If you love to watch shoes with horses in them, you have probably seen the long riding boot that has always been very popular among riders throughout the years.
These long boots have a lot of benefits to them, including protecting the back and sides of the legs from becoming chaffed when riding. They also provide enough protection against being stepped on. The long boot is normally made from an assortment of materials, including leather.
TuffRider Belmont Field Boots Ladies Black 9 LD
Get the classic look of horseback riding boots you love with the TuffRider Belmont Field Boots Ladies Black 9 LD, a pair of field boots crafted out of handsome black leather with flex construction that is designed to fit your legs perfectly as you ride. The back zipper works with the elastic gusset and snap closure to make them easy to put on and take off.
---
Mountain Horse Sovereign Field Boot
Traditional in appearance with key elements of modern comfort, the Mountain Horse Sovereign Field Boot is a durable and strong pair of riding boots designed to be comfortable and efficient. The boot features a traditional Spanish cut top with a smooth, sleek genuine leather lining within. The hidden elastic makes wear more comfortable.
---
London Fog Womens Irie Riding Boot
Look the part when you go out riding in the LONDON FOG Womens Noble High Riding Boot. The boot is an elegant take on classic riding boots complete with a 1.5-inch heel and a beautiful buckle around the ankle. A matching metal accent along the top of the 15-inch shaft completes the stylish riding boot.  
---
Field Boots
This type of horseback riding boot features a laced closure around the ankle so you can flex with ease. You also have more room to move your foot in these types of boots. These boots are popular for events especially jumping. These boots are also tall.
Equistar – Ladies' Field Boot
Equistar - Ladies' Field Boot (All-Weather) 9 Regular Black
Designed with a very narrow profile in the leg
The shaft of the boot is cushion lined with Dry-Tex for superior moisture...
Made of the finest lead free 'Leather Look' material, which provides a soft...
The top of the shaft is lined in synthetic leather for a traditional appearance
Thanks to the lace closure around the ankle, the Equistar Ladies' Field Boot makes it easy to move around and flex your feet. The boot features a Dry-Tex cushioning lining in the shaft of the boot to wick away moisture to keep your legs and feet cool all day long.
---
Ariat Women's Coniston Pro GTX Insulated Country Boot
Ariat Womens Coniston Pro GORE-TEX Insulated Boot Ebony 8.5
GORETEX CONSTRUCTION: The knee-high boots for women are designed with a premium...
THINSULATE INSULATION: These women's knee-high boots feature 200g Thinsulate...
ATS TECHNOLOGY: Built to offer orthotic support and all-day comfort with Ariat's...
DURATREAD OUTSOLE: The women's boots are designed with oil- and slip-resistant...
Fashioned out of sophisticated and waterproof full-grain leather, the Ariat Women's Coniston Pro GTX Insulated Country Boot is a durable boot that can keep you working in any conditions. The boot features a lace-up design in the front with a full-length medial YKK zipper for ease when putting them on and taking them off.
---
Dress Boots
These boots are good for competition. They are beautiful to look at, they can handle anything your feet go through, and they are flexible but still maintain their shape. They are comfortable as well. These boots are also tall.
Hispar Women Ladies Decent Dress Dressage Boots
Perfect for competitions, the Hispar Women Ladies Dress Boots give off just as much visual appeal as they do practical wear. The boots are fashioned out of soft Premier genuine leather that not only gives the boots a nice shine but also offer total durability. A moisture-wicking sock liner helps keep your feet dry.
---
Short Riding Boots
The short riding boots have a couple of advantages; one they are more affordable than the tall boots, and they are comfortable more flexible and casual. These boots may feature a zipper on the side or back of the boot. To avoid rubbing blisters, you may want to wear half chaps as well as breeches.
TuffRider Ladies Starter Front Zip Paddock
Enjoy a more flexible feeling as you ride in the TuffRider Women's Starter Front Zip Paddock Boots. These boots are designed for use in all types of weather with their high-quality exteriors and durable rubber outsoles that help you keep your grip with the traction they provide. With a zipper on the font and elastic on the side, they offer easy on-and-off.
---
Jodhpur Boots
These riding boots are short in length and have elastic sides. They also have a wooden sole. This gives the rider room to move their food around for a more comfortable fit. These boots are great for slipping on and going without the complications. These boots are typically made with leather material.
Equistar – Ladies' Zip Paddock Boot
On Sale
Great for the rider who wants to get out and go, the Equistar – Ladies' Zip Paddock Boot is an easy to slip on boot with wide elastic goring and an easy-access YKK zipper for quick wear. The short shaft makes moving your feet around more comfortable while the EquiStar Sole System enhances your comfort when wearing, all with the traditional wood sole intact.
---
Paddock Boots
These boots are similar to Jodhpur Boots, but these boots have a rubber sole. They also are made from synthetic materials that are more durable to last all day without hurting your feet.
Be aware when selecting a short riding boot, competitions will sometimes not allow them, so if you plan on participating in any of these competitions, you will want to check the rules and regulations on the specifications.
Ariat Women's Heritage IV English Paddock Boot
Ariat Womens Heritage IV Paddock Boot Light Brown 9
LEATHER BOOTS FOR WOMEN: These traditional, hard-working Heritage women's...
4LR TECHNOLOGY: Featuring 4LR, Four Layer Rebound technology that cushions and...
DURATREAD OUTSOLE: These black paddock boots come with a flexible, long-wearing...
ADDITIONAL FEATURES: These leather riding boots are complete with a padded...
A traditional lace-up system paired with the beauty of a full-grain leather upper makes the Ariat Women's Heritage IV English Paddock Boot an elegant, traditional choice for riding boots. The breathable, moisture-wicking lining keeps sweat from building up, while the padded collar at the top helps support the ankle, providing total overall comfort.
---
Cowboy Boots
This is a traditional boot that you would see people wearing on television shows when riding horses. The traditional cowboy boot comes with a heel. Once you find a pair and wear them for a while, you will find that they form to your feet and are more comfortable; however, your feet may hurt while getting to this stage.
The cowboy boots are medium in height and are good for fitting into the stirrups. They come in many different colors and styles so you can look stylish while riding or competing. There is also a short version of the cowboy boot that comes to a little above the ankle and features the heel to fit well into the stirrups.
Ariat Women's Heritage Lacer II Western Cowboy Boot
Ariat Heritage Lacer II Boot Women's Round Toe Western...
LEATHER WORK BOOT: These ankle-length women's boots are designed in a...
SUPERIOR CONSTRUCTION: Skillfully crafted from full-grain leather foot and...
ATS TECHNOLOGY: For superior stability and all-day comfort, these boots for...
DURATREAD OUTSOLE: Designed with a tough Duratread outsole, they provide maximum...
A traditional cowboy boot will never let you down when riding, and that's what you'll get with these Ariat Women's Heritage Lacer II Western Cowboy Boots. These boots feature a strong and comfortable footbed for total stability and cushioning as well as moisture wicking lining designed to keep your feet cool and dry.
---
More Boots Options
There is a variety of options to choose from when riding. If you are not happy with the riding boot options, you may want to choose:
Muck Boots – Good for riding in freezing temperatures or if you plan on dismounting and walking around in the mud. 
Hiking Boots – these boots are good for supporting the ankle, but they are not good for fitting into the stirrups, and they are not going to keep your foot warm or protect your foot unless you
Tennis shoes – these may sound comfortable when walking around during the day. You don't want to wear them horseback riding if you can avoid it. There is no protection, there is no support, and you could get them wedged in the stirrups when you try to dismount.
How to Break in Tall Riding Boots
Once you make the purchase and buy your new boots, you will have a period of adjustment where those boots are going to hurt your feet after riding. You will need to take the time to break them in. The following tips will help you break in your horseback riding boots for better enjoyment. 
Tip #1: You can purchase special oil for leather at your local farm store and rub a generous amount of this oil all over the outside of the boot. Put three coatings on evenly. Put the boots on and start riding. If while you are riding, you can feel the blisters forming, you will want to take them off and switch over to your old boots. Don't wear them and endure the blister but instead give yourself time to adjust. The next time you go out, wear them again and try keeping them on a little longer. They will eventually loosen up and form to your foot. If not, you may have purchased a size that is too small. 
Tip #2: Wear your boots around a little every day to allow your boot to take on the form of your foot and break it in. 
Tip #3: Try standing on the edge of a step with your boots on and face up. Drop the heel of your boots over the edge of the step. Hold in this position for a few seconds at a time. This is generally the position your heel will be in when stepping into the stirrups.
Tip#4: Place boot trees inside the boots when you don't have them on. This will help hold the shape of them so it won't be such a process every time you put the riding boot on. 
Tip #5: Put your socks and boots on. Pull up a chair and sit down next to a tub or bucket filled up to the ankle in warm water. Allow the boot to get completely wet. After sitting in the warm water for ten to fifteen minutes, take your feet out of the water, boots too, and walk around in them for a bit so the boot can dry a little. 
A Word from Love At First Fit
The perfect horseback riding boot is not magically displayed in the store. You have to go with the boot that appeals to you for whatever reason, the color, the style, or the material.
Your boot will not always fit well when you get it out of the box. There will be a period of adjustment where you will need to stretch it or form it around your foot until it is set. Once it is set, every time you slip your foot into your boot it will fit comfortably every time.
Loveatfirstfit.com is a participant in the Amazon Services LLC Associates Program, an affiliate advertising program designed to provide a means for sites to earn advertising fees by advertising and linking to Amazon.com. We may earn a commission when you buy through links on our site.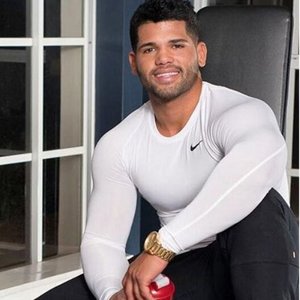 Austin is the author of loveatfirstfit.com and a personal trainer with extensive knowledge in nutrition. Austin is passionate about helping others to find a suitable healthy lifestyle and feel good about themselves. Austin's goal is to help people push their limits and achieve their physical performance.
Last update on 2023-02-13 / Affiliate links / Images from Amazon Product Advertising API