Jet skiing is an awesome water sport if you want to relieve some tension and wet it all out. The high-speed waves and splashes of water make it an overwhelming and thrilling experience. Going on such an adventure, a lot of people usually find it difficult to pick the right gear, especially footwear or shoes.
They get confused as to what kind of shoes to wear if they go barefooted or flip flops, to wear sneakers or even sandals. They are faced with so much confusion that they sometimes get discouraged and give up entirely ongoing, or they just end up making the wrong choice. It's a very common experience that has happened to most of us, the dilemma of picking a shoe. Funny right? Especially when the answer to it is simpler than we think.
The best shoes to wear for jet skiing are water shoes. They are perfect for grip and easily drain out water, leaving your feet light and comfortable while providing a good safety measure.
Water shoes are logically the best choice for jet skiing, but what happens when they are unavailable or unaffordable? There is so many other footwear that can be considered based on what you're willing to overlook or what you're planning on experiencing. If you choose to use water shoes, it significant to understand them and know how they work and why you should pick them.
Related: Top 10 Best Water Shoes for Jet Ski
Types of Shoes for Jet Skiing
Gaining a little knowledge of the different available footwear and knowing their advantages and disadvantages puts you in a good position where you can play the expert among friends and even recommend yourself. You feel more comfortable and relaxed when you know and understand what's going on, that's how you get an amazing jet skiing experience.
Below is a list of footwear that can be used for jet skiing:
Sandals
These are considered the worst kind of footwear for jet skiing, it is seen as almost the same thing as skiing barefooted. It is worn by those who want to experience the feel of the water on their feet as they ride the waves.
Advantages: Easy to take off Very cheap and affordable Comfortable and allows you to feel the water against your skin
Disadvantages: Poor traction and can easily slip off Offers no protection to feet.
While wearing flip flops can enhance your skiing experience, they can also be detrimental to your safety for the following reasons.
They expose your feet to obstacles on the water, like rocks, stones, shells, and other objects, and sometimes they easily slip off the feet and get lost in the water.
If you're interested in experiencing the natural feel of the water while skiing and not minding the hazards, then flip flops are the best options for you.
Sneakers
Sneakers are another option you could consider when going for a Jet Ski ride. It is also a good option if you already have a pair at home and you are not interested in getting another pair of ski shoes. You could easily whip on a pair of sneakers on your feet, and you're good to go.
Advantages: Readily available Easy to wear Protects feet from obstacles in the water Grips on to feet firmly and rarely slip off
Disadvantages: Gets heavy and uncomfortable when wet Difficult to take off. Offers little traction on slippery surfaces Can cause foot infection Wears off easily due to wet conditions.
Sneakers are way more protective than a pair of sandals or flip flops; they cover your feet, therefore shielding them from obstacles that are usually found in the waters. 
They wear off easily, usually after two or more jet skiing trips, then you'll have to replace them more often than you ought to, which inevitably defeats the purpose of avoiding cost. Sneakers are okay as a short-term solution to skiing barefoot but not a long-term one.
Water Shoes
Water Shoes are the best option for many water sports including jet skiing. They are the shoes to go for if comfortability and grip are your priority. Water shoes come in various styles, features, and colors, so you get a very wide range of choices, and you can pick one based on your fashion sense, style, and size.
There are many reasons why water shoes are preferred to other footwear:
They are designed to not hold water, so they drain quickly.
They are lightweight shoes, so they allow for easy movement.
They are also made from a flexible material and have rough soles that provide firm grips.
Most water shoes cover the entire feet and are fitted at the front with toe shields, which helps to offer all-round protection to your feet, from rocks and sharp objects.
Advantages: Readily available Easy to wear Protects feet from obstacles in the water Grips on to feet firmly and rarely slip off
Disadvantages: Gets heavy and uncomfortable when wet Difficult to take off. Offers little traction on slippery surfaces Can cause foot infection Wears off easily due to wet conditions.
They also provide very good traction on slippery surfaces, therefore preventing from slipping and falling, so you can easily take a walk on the beach after jet-skiing without fear of falling.
You also don't have to worry about people staring or saying anything because water shoes look so good they can be passed off as regular shoes.
Water shoes aren't just recommended for jet skiing but are also used for other water sports like kayaking, boating, hiking on the beach, swimming and even fishing. So you could use it for multiple purposes without fear of them wearing out.
Related: What Shoes to Wear for Kayaking?
Water shoes are so much better than sneakers that absorb water and retain it, making the shoe squishy and uncomfortable once you're out of the water, which eventually leads to foot odor and other foot infections like blisters and ringworms. Water shoes help to prevent this through their multiple drainage points via which water moves out of the shoe, helping to avoid squishiness and foot infections while providing optimum comfort at the same time.
Water shoes are also affordable with a range of prices from 10$ to 20$ depending on the quality of the shoe. They can easily be purchased at local stores or online stores like aliexpress and amazon.
Average Cost of These Shoes
Below is a table that compares the prices, breathability, durability, and water drainage ability of all three footwear.
| | | | |
| --- | --- | --- | --- |
|   | Price Range | Breathability | Water Drainage |
| Sandals | 3$ – 5$ | Good | Excellent |
| Sneakers | 8$ – 30$ | Bad | Poor |
| Water Shoes | 10$ – 20$ | Good | Excellent |
Sandals are cheaper than the other footwear; it also has excellent breathability and water drainage. However, it is not very durable.
Sneakers are more expensive, although their prices vary, depending on the quality of the product, with products of lesser qualities having the lowest prices and those of higher qualities being more expensive. They are not very breathable and have poor drainage. They also do not do very well in a wet environment, making them lose durability.
Water shoes range between 10$ to 20$ depending on the brand and quality of the products.
Some of the best water shoes are made by TUSA, Neosports, and Adidas. TUSA water shoes are lightweight and dry quickly. They have toe guards at the front and are also easy on the heels. They also come already laced with button locked pull lace closure for easy wearing and removal. They are durable, have good breathability, and are fashionable.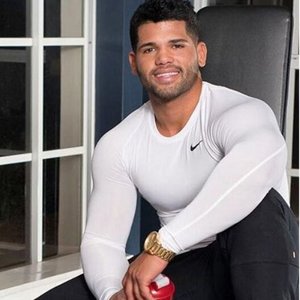 Austin is the author of loveatfirstfit.com and a personal trainer with extensive knowledge in nutrition. Austin is passionate about helping others to find a suitable healthy lifestyle and feel good about themselves. Austin's goal is to help people push their limits and achieve their physical performance.