There are many reasons why wearing good waterproof shoes are important, but these reasons can all be traced back to one simple truth: your feet impact the rest of your body, so wearing shoes that leave your feet soggy and cold will negatively impact your body as a whole.
When Shopping for waterproof shoes, the most important attribute would be slip resistance and its functionality. Try on to feel the fit, and look for the design of their support. Consider breathability for summer and temperature protection for winter.
Buying a good pair of waterproof shoes is more than just clicking to your favorite e-tailer website, searching for "waterproof shoes," and looking at the first few results that come in your size and the color you like.
Choosing the best waterproof shoes takes a lot of consideration. Here are a few things you need to think about when purchasing the best waterproof shoes possible.
Function
What will you be wearing the shoes for? Hiking? Going to the office? Standing on your feet all day? Being out on the town? What function you want your shoes to serve will determine what type of shoes is best for you.
Temperature
Are you wearing the shoes for summer or winter? In snowing condition? For summer shoes you'd want something lightweight and thin to facilitate heat dissipation. And you definitely do not want any insulation. Winter shoes are the opposite. You would want sufficient insulation to keep your feet warm and toasty.
Fit
Fit will vary for the type of shoes you pick and you should plan accordingly. For example, for summer shoes you will be wearing them with thin socks. On the other hand for winter boots you will be wearing them with thick, insulated socks, so make sure the shoes you pick have enough room to accommodate your thick socks.
Another fit consideration is whether you are going to put aftermarket insoles into your shoes. If you do, make sure your shoes have enough room for your insoles.
In general, you do not want your shoes to be too tight. They should fit comfortably but have enough room for you to wiggle your toes.
Design and Support
Just like other types of shoes, you want your waterproof shoes to promote good health for your feet. Shoe designs that are conducive to good foot health include:
Roomy Toe Box: Improves stability
Good Arch Support: Reduces foot and back pain and risk of injuries
Good Cushioning: Keeps your feet comfy. Reduces risk of injuries
Non-High Heel: Reduces foot and back pain and risk of injuries. Prevents foot conditions such as Achilles tendonitis and bunions. Opt for heels no more than 2 inches tall.
Slip Resistant
Water will make the ground extra slippery. Choose shoes with slip-resistant soles. Rubber soles are a good option.
Things a Well Designed Waterproof Shoe Can Do
Prevent rain drops from seeping through their seams
Let you wade through puddles and still keep your feet dry
Be actually "waterproof" instead of just "water resistant" or "weatherproof"
Be breathable and not trap foot perspiration inside the shoes
Be slip resistant, especially on wet surfaces
We all have experienced something like this: you are walking going about your business, then it starts raining. Heavily. Sure you may be carrying an umbrella or a raincoat. But that is not going to save your shoes from getting soaked and ruined by the rain or by one of those puddles on the ground. Not to mention your feet are going to get soaked too. And trapped in your wet shoes. Your feet are going to be wet and cold. For the whole day. Say hello to trench foot.
Wouldn't it be nice if there was a way you could keep your feet warm and dry no matter the weather?
There are tons of shoes on the market claiming to be waterproof. How do you choose the best one for your need? Let's take a closer look at why you should wear waterproof shoes and what you should look for when you buy waterproof shoes.
Top 5 Best Waterproof Shoes for Women
| | | | | | |
| --- | --- | --- | --- | --- | --- |
|   | Salomon Women's Quest 4d 3 GTX | Merrell Women's Moab 2 Mid | Salomon Women's Alphacross GTX | ECCO Women's Cool 2.0 Gore-tex | Vasque Women's Snowblime |
| Size range | 5-12 | 5-12, wide | 5-12 | 4-10.5 | 6-11 |
| Upper | Leather and textile | Leather and mesh | Mesh | Textile | Leather |
| Sole  | Rubber | Rubber | Rubber | Synthetic | Rubber |
| Arch support | Yes | Yes | Some | Yes | Some |
| Variety of colors  | No | Yes | Limited | Yes | No |
| Shoe Type | Backpacking boot | Hiking boot | Running shoe | Casual sneaker | Winter hiking boot |
| Score | 10 | 9.5 | 9.5 | 9.5 | 9.5 |
The Salomon Women's Quest 4d 3 GTX Backpacking Boot is the best overall waterproof shoe on the market. The shoe is lined with GORE-TEX membrane to keep water out while letting your feet breathe. End result: dry feet even in the pouring rain or when wading through puddles. EVA foam and Ortholite insole offers great cushioning and arch support. It is specially designed to provide outstanding stability and reduce foot fatigue even after a long day of walking. It also comes with a rubber outsole that maximizes traction and grip.
Who is this for?
If you want the best general-purpose waterproof shoe, get this one. Women who love to backpack will find a lot to love in this boot: cushioning, arch support, comfort, stability, traction, waterproofing. It is also stylish enough for everyday wear.
User Experience
These shoes get exceptional reviews. Users love the waterproofing, comfort, and support of these boots:
"The waterproofing held up through rain, mud, and snow. Had no issues with breathability or temperature."
"Best I have owned. I LOVE these boots. They are extremely comfortable, very supportive, and most definitely waterproof! We do a lot of waterfall hunting, so a lot of creek crossings."
"Love these boots! Fits perfectly and are very comfortable. Great ankle support."
FAQ: Are these good for places of 30 Celsius degrees of temperature? Answer: Yes, they are fine in warm places. They don´t heat up too much.
FAQ: Are these boots insulated? Answer: They are not insulated, but I have had no problems hiking in very cold weather if I wear a sock with some wool in it.
FAQ: I have wide feet are these sufficiently wide at the front width area? Answer: These boots do run wider at the front, plus Salomon's lacing system allows you to create more width by loosening the laces nearer the front without affecting the tightness at the midfoot or ankle
Verdict
Salomon Women's Quest 4d 3 GTX Backpacking Boots is the best choice for waterproof shoes.  They keep your feet dry while staying breathable. It offers exceptional cushioning, arch support, and comfort. You can't go wrong with this one.
---
The Merrell Women's Moab 2 Mid Waterproof Hiking Boot is a great waterproof hiking boot. Its M-Select DRY waterproof technology keeps water out while maintaining breathability. It offers great cushioning, arch support, and stability. It comes with a removable insole so that you could swap in your own aftermarket insole should you want to.
Who is this for?
Avid hikers will love this boot: cushioning, arch support, comfort, stability, traction, waterproofing. It will keep you pain-free even after hiking for days. Its removable insole is perfect for those who want to swap in their own custom insole.
User Experience
Users love this shoe. They love how this shoe keeps their feet dry and comfy in all weather conditions. They praise its cushioning and support: one calls it "the only shoes you need. Ever." Another raves, "I put 200+ miles of hiking on these the last 3 weeks in Iceland and never had any problems and I look forward to many more hiking adventures in them! Overall, a great buy and a great boot! "
FAQ: How is the arch support in these shoes? Answer: The arch support is very good. I have flat feet and they were very comfortable.
FAQ: Does it have any ankle support? Answer: This boot has great ankle support. I just hiked 46 miles in them and had no problem.
FAQ: Is it waterproof? Answer: Absolutely! I wore these for 4 days on the Inca Trail – never had wet feet, not once 🙂
Verdict
Merrell Women's Moab 2 Mid Waterproof Hiking Boot is made for hiking enthusiasts.  It is waterproof but also breathable. It keeps your feet pain free for those long hikes. You won't be disappointed by it.
---
The Salomon Women's Alphacross GTX W Trail Running Shoe is one of those rare breeds: a running shoe that's also waterproof.
Who is this for?
Whether you are looking for a pair of shoes for your daily run or your daily job, this shoe is a great choice. It is lightweight, super comfortable, and waterproof. Your feet will thank you.
User Experience
Users love Salomon Women's Alphacross GTX W Trail Running Shoe. They find it comfortable and well designed. They also praise its waterproofing ability.
FAQ: Are these shoes comfortable enough to wear all day while standing on my feet at work? Answer: Absolutely. I stand on my feet all day too and I swear by these shoes. They are the most comfy shoes I've worn.
FAQ: Are these really waterproof? Answer: Yes. They are lined with GORE-TEX and is definitely waterproof.
Verdict
The Salomon Women's Alphacross GTX W Trail Running Shoe is a great waterproofing shoe for running. It's also comfy and stylish enough for everyday wear. If you want something lightweight that can keep your feet dry, then give this a try.
---
This sneaker looks great and offers great comfort and arch support. It's lined in GORE-TEX, which explains its strong waterproofing ability.
Who is this for?
This is perfect for those looking for a stylish all-weather shoe to wear to work or to go out. You can walk or dance in it for hours without any pain. It is waterproof so you can handle sudden downpour or wade through a puddle without getting your feet wet.
User Experience
The ECCO Women's Cool 2.0 Gore-tex Textile Fashion Sneaker is well received by users. They praise its waterproofing. One calls it "very light and exceedingly comfortable.". The roomy interior is another strong point mentioned by users
FAQ: Are these true to size, or do you need to size up?  Answer:  True to size
FAQ: Are they machine washable? Answer: No. But they can be cleaned by ECCO's Foaming Shoe Cleaner and Mid-sole Cleaning Kit
Verdict
A versatile casual shoe that is both stylish and waterproof. It is also exceedingly comfortable. Wear this to work or to a date. You can't go wrong with it.
---
These winter hiking boots are waterproof and exceptionally warm. They are lined in UltraDry membrane for waterproof protection. Fleece-lined collar and 3M Thinsulate Ultra insulation layer offer excellent warmth.
Who is this for?
It is perfect for enthusiasts of winter hiking or camping. If you are looking for boots to keep your feet dry and warm during even the most extreme conditions, it is for you.
User Experience
The Vasque Women's Snowblime Winter Hiking Boot is well received by users. Most rave about its waterproofing, warmth, and comfort. A user called it "the best hiking boots, totally waterproof and my feet are nice and warm all day."
FAQ: How is the grip on slippy surfaces, such as ice? Answer: I have found them to be pretty good on ice.
FAQ: Does it have good arch support? Answer: Yes, this boot has very good arch support.
FAQ: Would it take orthotic insoles? Answer: Yes, it'd take inserts. I would recommend sizing up a ½ size if adding inserts.
Verdict
For extreme cold and wet conditions, nothing beats the Vasque Women's Snowblime Winter Hiking Boot. It'll keep your feet dry and toasty in snow and sleet. It offers good comfort and arch support. The specially designed midsole and outsole also give you great stability and traction. This boot has it all.
Benefits of a Good Waterproof Shoe
A pair of good waterproof shoes offers you a lot of benefits: 
1. Keep Your Feet Dry
The most basic and important benefit of a good pair of waterproof shoes is to keep your feet dry. Dry feet are comfortable feet. No one likes to have their wet feet trapped in a pair of soggy shoes all day long Keeping your feet dry also prevents trench foot, a condition that causes feet to become cold, painful, swollen, numb, and discolored.
Trench foot can develop in as little as half a day if you keep your feet in a pair of wet and cold shoes. And trench foot can lead to open sores, foot rot, gangrene, and fungal infections.
It could take 6 months to recover from the trench foot. In serious cases trench foot could even result in amputation. So it is definitely not something you should ignore.
2. Keep Your Feet Warm
When your feet are wet they are going to be cold. Keeping your feet dry has the nice side benefit of keeping them warm.
3. Protect Your Feet Clean From Nasty Dirty Water
Puddle water is dirty. Very dirty. It can contain raw sewage, toxins, animal fecal matters, pesticides, and chemicals. It is like a bacterial, viral, and chemical toxic soup.
Can you imagine soaking your feet in such toxic soup for hours? A good pair of waterproof shoes will protect you from all that.
4. Protect Your Feet From Debris in Water
Floodwater can be full of debris and garbage. Your shoes can protect your feet from debris and keep them unharmed.
5. Keep Your Feet Blister-Free
It turns out that when your feet get wet they are much more likely to develop blisters. You do not want to spend the whole day on a hike or in your office suffering from blisters. Waterproof shoes keep your feet dry and thus reduce your risk of getting foot blisters.
Loveatfirstfit.com is a participant in the Amazon Services LLC Associates Program, an affiliate advertising program designed to provide a means for sites to earn advertising fees by advertising and linking to Amazon.com. We may earn a commission when you buy through links on our site.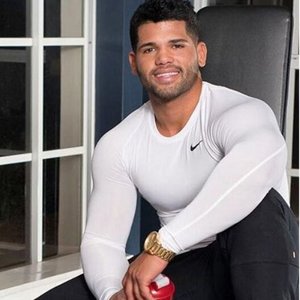 Austin is the author of loveatfirstfit.com and a personal trainer with extensive knowledge in nutrition. Austin is passionate about helping others to find a suitable healthy lifestyle and feel good about themselves. Austin's goal is to help people push their limits and achieve their physical performance.