Dansko is a Pennsylvania-based company founded in 1990 by Peter Kjellerup and Mandy Cabot. It is known for its high-quality clogs and other casual shoes.
These shoes are great for reducing joint pain and improving mobility. They are also light and are well-equipped with shock absorption. They are also a good choice for nursing.
These comfortable and supportive shoes are designed to provide excellent support and arch support. They are ideal for working long hours.
Dansko shoes are the best walking shoes I have ever owned. They are very supportive and provide great traction and support for any terrain.
Related: Best Shoes for Nurses to Walk and Stand All Day
What Are Dansko Shoes?
Millions of people around the world buy and love Dansko shoes, but know little about the company itself; here are 10 interesting facts about the company that makes the world's most beloved nursing shoes.
Dansko Was Founded in 1990
Although it seems like this company has been around forever, it actually was only founded 30 years ago by husband and wife team Mandy Cabot and Peter Kjellerup. The company is based in West Grove, Pennsylvania.
The Company's Name Dansko Literally Means Danish Shoe
The name for the company makes perfect sense when you stop to consider that the founders of Dansko founded the company after discovering comfortable clogs in Denmark. After a few trips back and forth from Denmark to bring shoes back for other people they worked with the founders decided to start a company and make their own clogs.  From there they branched out into other types of shoes.
Dansko Shoes Are Made in Asia and Europe
After trying to manufacture their shoes in the United States and being unable too, Dansko now makes 80% of their shoes in China and 20% of their shoes in Italy. They also use robots to help fulfill orders from customers.
Dansko Shoes is Employee Owned
In 2005 Dansko launched an employee stock ownership plan and over the next few years the company was able to buy back all of their stocks becoming 100% employee owned by 2012. Studies have shown that when employees have own a part of the company they take greater pride in their work and are much more loyal to the company.
Dansko Won the Award For Design Excellence
In 2012 Dansko won the award for design excellence for 8th time in the 13 years that the award was given at that point. The award is given based on the votes of retailers in the business.  Dansko won this award 7 years in a row making retailers and customers sit up and take notice.
Dansko Shoes have the APMA Seal of Approval
The APMA seal of approval is actually quite important since this seal is only given to companies that promote good foot health. Dansko is dedicated to designing shoes that protect the foot health of the wearers of their shoes. This company does a lot of testing before each new style of shoe hits the market.
Dansko Meets The Official Criteria For Both ASTM and SATRA For Being Slip-Resistant
Having a slip resistant shoe is important for working in kitchens, hospitals, and factories whether floors are wet or dry or greasy. With 15% of all work place deaths being due to slip and fall injuries, having a shoe with a slip resistant sole is important to the health and safety or workers around the world.
Dansko Shoes are Sold All Over the World
Dansko shoes are sold all over in over 25,000 stores in several different countries aw well as online. These shoes are suitable for all different age groups. Some of the countries Danko shoes are sold in include New Zealand, Asia and Europe.
Dansko is Dedicate to Charitable Work
Dansko believes in giving back and so they founded the Dansko Foundation in 2003 for the purpose of charitable work. The foundation is staffed by the Dansko employees.  In order to encourage everyone associate with the company to give back as well the company pays their employees for 20 hours of volunteering per year.
Dansko Doesn't Just Make Nursing Shoes
Dansko is often thought of as a nursing or work shoe company, but the company also makes other styles of footwear as well including athletic, dress shoes and boots.
Although Dansko's sneakers also have good reputations, their clogs are gaining more popularity among nurses.
It is vital for nurses to survive through their day of standing and running all day, and in this article, we have covered the reasons why nurses prefer danskos.
Of course, there are other great choices other than Dansko, and if you'd like to explore more selections.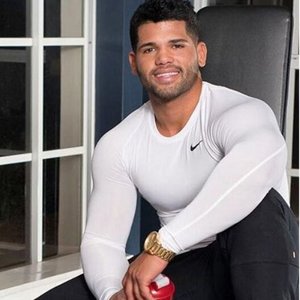 Austin is the author of loveatfirstfit.com and a personal trainer with extensive knowledge in nutrition. Austin is passionate about helping others to find a suitable healthy lifestyle and feel good about themselves. Austin's goal is to help people push their limits and achieve their physical performance.