Summer is in the air. As everyone knows flip flops are the perfect footwear for summer. What is better than spending carefree summer days wearing flip flops strolling around feeling the breeze on your feet?
Generally, you can wear flip flops pretty much anywhere in the public, but you should also consider if flip flops are safe or comfortable for your feet in different places.
You may be wondering where you can wear flip-flops without having your feet all sweaty by the end of the day. Turns out there are many places where wearing them is appropriate, and many are not.
Can You Wear Flip Flops While Driving a Commercial Vehicle?
There are no laws regarding the use of shoes while driving. This means that you can wear anything you want as long as it fits on the road. As far as the Federal FMSCA/DOT Regulations go, there are NO laws against barefoot driving or wearing flip-flops.
You might have thought for sure there are laws against that, right? Well, it turns out that's not the case. Not on the federal level. And not on the state level either – not a single state bans you from wearing flip-flops while driving commercial vehicles.
So you are all clear then? Not so fast. While it is perfectly legal to wear flip-flops while driving a commercial vehicle, if one of your flip-flops gets caught on a pedal and causes an accident, you will potentially face a charge of reckless driving. Penalties for reckless driving vary from state to state. For example:
New York: $300 fine for first-time offenders
California: $1,000 fine plus 90 days in jail
Virginia: $2,500 fine plus one year in jail
If the flip-flops cause an accident, then you may be in trouble and liable for a fine. However, if they are the cause of an accident, then use them properly.
Wearing the appropriate shoes while driving is not only legal but it can also save a lot of time and aggravation. Studies have revealed that those who wear shoes while driving have a reaction time of over a second.
The danger in the workplace is real. In the trucking industry, things can fall off the trucks and break a driver's foot.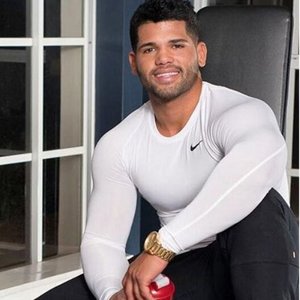 Austin is the author of loveatfirstfit.com and a personal trainer with extensive knowledge in nutrition. Austin is passionate about helping others to find a suitable healthy lifestyle and feel good about themselves. Austin's goal is to help people push their limits and achieve their physical performance.