Most gyms and fitness clubs in all places have showers as this is a basic facility. LA Fitness is a famous gym that offers many facilities such as a pool, basketball courts, and much more to members.
If you're wondering whether they have showers or not, you no longer have to. Below is everything you need to know.
Does LA Fitness Have Showers?
LA Fitness is a famous club that has showers for its members. They have been present at their locations since its inception. That is why you don't have to worry about leaving the club in sweat.  The shower room is cleaned frequently to ensure the best standards.
This club has one of the best shower rooms in the US. They are well-maintained and have everything. Outside the stalls, you will find sinks and lockers on the other side.
Meanwhile, each shower stall has colored tiles and is spacious. That is why you will never feel cramped up.
If you're wondering whether the club has showers in all locations or not, worry no more. Keep on reading to learn more about the shower policy of this gym chain.
Do All LA Fitness Locations Have Showers?
All locations of LA Fitness have showers for use. You will find them at every branch of this club. This is because they consider it is a basic necessity that all gyms should offer.
LA Fitness has clean showers that are well-built. So you can easily wash all the sweat after a difficult day of working out.
Many gyms offer a shower to their members, but the types can vary. If you're not comfortable washing in front of other people, it is good to know which showers LA Fitness has.
Are LA Fitness Showers Private Showers Or Open Showers?
LA Fitness offers only private showers in all of their locations. This is because they are highly respectful of their members' privacy.
You will not find open showers at any of the locations of this gym chain. So rest assured you will never be exposed to other people.
All the stalls have full-length curtains that are installed in the lip of the shower stall. Thus, it will never fly up and will cover you entirely at all times.
The showerhead is slightly movable, too, so you can use it with ease. Apart from that, shampoo and soap are also provided in dispensers.
Who Can Use The Shower At LA Fitness?
All members of LA Fitness can use their private showers after using one of their services. For example, kids can clean up after using the pool at this club.
Adults can use the showers after working out or playing basketball. There is no limitation to when you can use the facility.
Guests can also use the showers if they have come to the club with a member. Besides that, young kids are not allowed in the gym or showers without supervision.
LA Fitness also has lockers near the shower room for keeping things such as shoes, bags, and much more. If you're wondering who can use them, you should continue reading.
Are LA Fitness Lockers Free To Use?
All the lockers at LA Fitness are free to use by any member. In each room, about sixty cabinets are provided. Members can keep their things here for safekeeping.
However, you should note the fitness club does not offer padlocks. So you will have to bring them with you if you're worried about security.
Besides that, LA Fitness also does provide free full-length towels to members. You can bring one from your home, or you will have to buy one from the club.
How Much Is LA Fitness Membership?
The membership fee of LA Fitness is $36.99 per month. However, the total cost can vary depending on the type you are getting.
Single club membership has zero initiation fee, so its total cost is the monthly fee. However, a multi-club type has an initiation fee of $49. After this, you will have to pay the regular monthly charges.
The single club membership only includes access to home club facilities. Meanwhile, the other type covers all amenities offered by LA Fitness.
Is There A LA Fitness Membership Just For Using For Showers?
LA Fitness does not have individual membership for shower use only. The service is included in both their standard packages. Anyone with a single or a multi-club membership can use showers at LA Fitness.
Besides that, you should always take a towel with you if you plan to shower at LA Fitness. This is because the stalls only have soap and shampoo.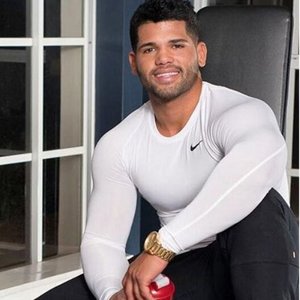 Austin is the author of loveatfirstfit.com and a personal trainer with extensive knowledge in nutrition. Austin is passionate about helping others to find a suitable healthy lifestyle and feel good about themselves. Austin's goal is to help people push their limits and achieve their physical performance.