Whether you have never picked up a racket, or you are a casual player who wants to improve with the guidance of a professional, starting tennis lessons is a commitment. You are probably wondering how much time it will take up, whether tennis lessons are really necessary to advance your skills, and what challenges you will face as you head out to the court for the first time. 
Tennis is a difficult sport to learn and play. The wrong technique or equipment can lead to injury or hold you back from advancing your skills, and you need to take some time to research before you choose a tennis coach or tennis lesson type to make sure your goals will be met.
What you need to know before taking tennis lessons is how to learn tennis efficiently, what to look for in hiring a coach, how many lessons you need to take, the difference between Private and group lessons, and what gears you need.
Understanding these factors will help you make better decisions on hiring the right coach and make you a better tennis player in the shortest amount of time.
How Much Do Tennis Lessons Cost?
The average cost for a tennis instructor is around $60 per hour with a range between $30-$150 per hour. While a regular tennis coach typically costs under $60 per hour, a well-known and reputable tennis coach can cost over $100 per hour.
| | |
| --- | --- |
| Lesson Length | Average Cost |
| 30 minutes | $35 |
| 45 minutes | $50 |
| 60 minutes | $60 |
Although it may seem expensive, it is still important to find a good tennis coach. Having a good coach can make a huge difference in the lives of players.
Aside from being a qualified coach, one also needs to have experience in coaching various sports. Numerous other expenses are also necessary to make a living from coaching.
Some lessons are more costly than others, and if you do not care where you play, you can save money on court fees.
How Many Lessons Do I Need?
With any workout, you need to give yourself some time to recover in between sessions. In Recovery in Training: The Essential Ingredient, Johnathan N. Mike, M.S. and Len Kravitz, Ph.D. state that to improve you must give your body time to recover. The article recommends 1-2 days of recovery between exercises, depending on the intensity of your training days. 
With that in mind, don't go too hard when you are first getting started. Once you are in the swing of things, you can adjust your lessons, practice time, and recovery time to meet your goals. Below is a chart that recommends different numbers of tennis lessons and practice sessions per week.
| | | |
| --- | --- | --- |
| Your Goal | Lessons per/week | Practice per/week |
| Progress as fast as possible | 2 | 2-3 |
| Progress moderately fast | 1-2 | 2 |
| Maintain your level | 1 | 1-2 |
What works for one person might not work for the next, so make sure to do what feels right for you. However, generally speaking, the more lessons and practice you get in each week (without overdoing it) the faster you will progress towards your goals. 
Private vs Group Tennis Lessons
You are more likely to find a certified coach or a certified professional tennis instructor at a Country Club. These individuals usually charge a higher fee for a more intimate session.
The private tennis lessons cost will vary depending on the complexity of the session and the coach's qualifications. For a group session, the cost will be shared.
Group Tennis Lesson Discount
| | | |
| --- | --- | --- |
| | Hourly Cost | Cost Per Person |
| 3 Students | $108 | $36 |
| 4 Students | $116 | $29 |
| 5 Students | $120 | $24 |
Professional Tennis Instructors are usually highly qualified and can charge anywhere from $90 to $150 per hour. Group rates can go as high as $30-$40 per head.
You will have the option to take either group or private lessons. Private tennis lessons are generally more expensive, and group tennis lessons can be more affordable, but there are pros and cons to both. 
Individual Tennis Lessons Pros & Cons
Group Tennis Lessons Pros & Cons
As you can see, there are benefits to both types of tennis lessons. You probably know which type will work best for your goals and needs. If you are looking to advance more quickly and get the most bang for your buck, you probably want to go for private lessons. If you are interested in getting a feel for tennis and potentially meeting some tennis partners, group lessons are a great way to go.
Are Private Tennis Lessons Worth It?
The cost difference between private and group tennis lessons is a bit steep. However, there are numerous reasons why you should take private tennis lessons instead of joining a group.
There is also the possibility that you can become good. This is an impossible goal to reach if you do not have the proper attention and training from a good coach.
You could also be shy or nervous and would prefer to work one-to-one with a tutor instead of in a group environment.
What to Look for in a Tennis Coach
Depending on where you live, there is a good chance that you will have a lot of options when you are looking for a tennis coach. This can make it challenging to figure out who has the most to offer you. When looking for a tennis coach, check for: 
Their qualifications
What experience they have both playing and teaching
Online reviews
Their comparability with you and your goals
Above all, you want to make sure that your teacher is qualified and experienced. They should be open about their certifications and should be qualified under certain organizations namely the Lawn Tennis Association, or the United States Professional Tennis Association. This means they were tested on their abilities and knowledge.
Related: What is Walkover in Tennis? Simple Answer & Explanation
If they do not have a lot of experience teaching, they might not be a good fit for you. Teaching tennis is much different from playing tennis, and not everybody is a natural-born instructor. Check to see how long they have been playing, but put more weight in the length of time they have been teaching. 
Online reviews are tricky, and you should always take them with a grain of salt. However, if an instructor has many rave reviews they are probably worth reaching out to. Knowing that many people have had positive learning experiences with a coach will make you feel more at ease putting your tennis game in their hands. 
Lastly, you should speak directly with a tennis coach before you agree to start tennis lessons. Make sure they are a good fit for your specific goals and any challenges you might be facing, but also make sure you like them. Finding a tennis coach who meshes well with you will make the learning process much easier and more enjoyable. 
How to Learn Tennis Effectively
To learn tennis effectively, you should be willing to do a few things: 
Take tennis lessons from a qualified teacher
Practice in between lessons
Invest in the right equipment
Finding someone to show you the ropes of tennis is important when you first start.
Practice on Top of Lessons
Tennis lessons alone are not enough to efficiently learn tennis, though. You must practice in between lessons. If you do not have a partner, many tennis courts have a backboard. A tennis backboard is a large wooden wall along one side of a tennis court that has a line at net height painted on it. You can use it to practice your swing and accuracy, as it bounces the ball back to you each time. 
Tennis Partner is More Effective
While a backboard is great, it can't replace a tennis partner. Finding someone to practice with outside of tennis lessons will help you to advance more quickly as well as give you practice with a live ball. It will be more of a challenge than the backboard, and the more you challenge yourself, the faster you will learn. 
Invest in the Right Equipment
Lastly, investing in the right equipment is important to your tennis game. You don't necessarily need the most expensive shoes and racket, but you do need shoes that are made specifically for tennis that will support you and a racket that will support your learning. 
Related: What is the Average Price of Tennis Shoes
Gears You Need for Tennis Lessons
When you are headed to your first lesson, there are a few things you should have. While bringing water and a towel is a good idea, you might not realize how important the right gear is to get the most out of your experience.
Tennis Shoes
All sports require a different kind of support from their shoes, and tennis is no exception. The right pair of tennis shoes can make or break your experience. Uncomfortable or unsupportive shoes will at the very least slow you down, and at most lead to otherwise avoidable injury. 
A good pair of tennis shoes will have:
Lateral (side-to-side) movement support 
Good traction
Great shock absorption.
Related: Top 24 Best Tennis Shoes for Beginners
Tennis is a sport that requires a lot of lateral movement. You will be running side-to-side, often at high speeds, to meet the ball. Wearing shoes that do not support lateral movement will increase your risk of injury. 
Shoes with good traction are also important. You are going to be making a sudden stop and start movements as you run, and you want to make sure your shoe is working to keep you steady and upright. 
As you run for the ball on the hardcourt or land hard after a serve, you will greatly appreciate that your shoes are taking the brunt of the shock, not your joints. You are at a greater risk for overuse injuries in an unsupportive shoe without shock absorption.
Related: Difference Between Sneakers Tennis Shoes
Tennis Racket
Most tennis instructors will expect you to bring your own racquet to your tennis lessons. Beginning tennis players should look for a racket that is light so as to not weigh them down, and has a large head that allows them more surface area to connect with the ball. 
Tennis Clothing
It is important to wear appropriate clothing to play tennis in. Look for clothing that is: 
Breathable and flexible 
Moisture-wicking
You will want clothing that is easy to run around in and allows you to sweat without bogging you down or creating issues. You also might want to invest in a pair of shorts with pockets that you can fit some tennis balls in so you don't have to hold them in your hands and can concentrate on your swing. 
If you live in a cold climate, or plan on playing in the cold, you will need to invest in a tennis wardrobe that will keep you comfortable and safe.
Related: How to Play Tennis in the Cold Weather | Make these Smart Moves
Tennis is a challenge to take on, but it is well worth the effort when you start seeing measurable progress in your game. Whether you have never played before or just want to advance, you will get a lot of satisfaction and a great workout from starting tennis lessons.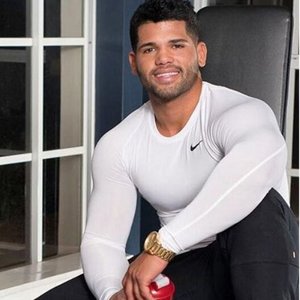 Austin is the author of loveatfirstfit.com and a personal trainer with extensive knowledge in nutrition. Austin is passionate about helping others to find a suitable healthy lifestyle and feel good about themselves. Austin's goal is to help people push their limits and achieve their physical performance.