Have aching feet ever kept you from finishing a game of golf? Aching heels and arches caused by plantar fasciitis affect millions of people every year, and this condition can be even more frustrating for golfers who enjoy spending a great deal of time walking outdoors.
The best golf shoes for plantar fasciitis are lightweight and have ample cushioning, strong arch support, a high degree of flexibility, a wide heel and toe box, a large amount of shock absorption and enough versatility for different terrains.
In this article, we will provide a list of the top 10 golf shoes for plantar fasciitis as well as an explanation of the most important features to look for when selecting new golf shoes if you struggle with foot pain.
adidas Men's Tech Response Golf Shoe, Iron Metallic/White, 7...
Thintech, adituff, thintech cleat, traxion, adiwear
Lightweight mesh and synthetic upper for enhanced breathability and comfort
Soft eva insole for lightweight comfort and cushioning
6-spike configuration with thintech low-profile technology for improved traction...
The Adidas Tech Response shoes were created specifically to help alleviate heel pain. The specialized design reduces the amount of pressure on your feet with cushioning and even distribution of impact to improve stability. The combination of leather and mesh on the top of the shoe is highly breathable.
The EVA foam insole delivers the maximum amount of comfort, and the unique pattern of spikes on the bottom of the shoes increases traction and arch stability. If you find that the shoes are so comfortable that you want to wear them even when you are not on the golf course, you can also remove the spikes on the bottom.
Most reviewers agree that these shoes dramatically decrease heel pain. However, these are not the best option for golfers who frequently play on rainy days, as they are not highly water-resistant.
---
Under Armour Men's Micro G Assert 7 Running Shoe, Black...
NEUTRAL: For runners who need a balance of flexibility & cushioning
Lightweight mesh upper delivers complete breathability
Durable leather overlays for stability & that locks in your midfoot
EVA sockliner provides soft, step in comfort
Under Armour is just as reliable as Nike, and the shoes the company produces are known for their innovation. The Micro G Assert 7 shoes are one of the most comfortable options for golfers with plantar fasciitis, and they offer a high level of stability, even while you are swinging.
Most of the comfort stems from the EVA sock liner and the Micro G foam midsole that increases the shoe's flexibility and arch support. One of the major benefits of these shoes is the breathability that comes from the combination of the synthetic textile outer material and the leather overlays. The rubber sole gives you the traction you need on slick terrains and helps the shoes to last longer.
---
As a golf course is a location where business transactions frequently take place, it attracts a style-conscious clientele. The Skechers Go Birdie line of shoes not only has a variety of attractive designs, but an extensive range of more than 20 colors to choose from, ensuring that you will look fashionable on the golf course.
These shoes feature 5Gen technology that incorporates extraordinarily lightweight foam cushioning in the sole. The removable cleats offer added grip and stability on uneven surfaces. The mesh exterior is extra breathable. However, one important point to keep in mind is that these shoes are advertised as fully resistant to water, but they might not be quite as water-resistant as you would like in wet conditions.
---
The FootJoy ARC SL golf shoes are highly rated in shock absorption and flexibility, making them perfect for people who suffer from plantar fasciitis. They are made from high-quality waterproof materials that increase the comfort of the shoes and reduce the risk of aches and pains.
They also offer a high level of support for your heels, which is crucial for alleviating plantar fasciitis. The cleat-like bottoms of the shoes provide extra traction on slick terrain. They are also extremely lightweight and versatile. The FootJoy company is well-established, having produced golf shoes for nearly 100 years. Thus, the company designs products specifically with the needs of golfers in mind.
---
The strengths of the Callaway Balboa TRX happen to be the exact three qualities that every golfer with plantar fasciitis needs in a shoe: cushioning, arch support and flexibility. The water-resistant leather design of the shoes combined with a mesh liner and slits on the sides is breathable and shields your feet from wet turf.
EVA foam is one of the best midsole materials for people with plantar fasciitis, which makes the Balboa TRX shoes an ideal match. The rubber soles increase the level of shock absorption—another great quality for reducing foot pain. One of the most useful characteristics of these shoes is the removable cleats, which offer more traction and stability.
For extra peace of mind, Callaway also provides a year warranty in case these shoes are not the best fit for you. The only downside is that the color options only include black and white or grey and black, which might disappoint golfers who like to make more of a statement on the course.
---
The Nike brand name speaks for itself, but many people do not know that they make shoes specifically for golfers. The Lunar Command II shoes are one of the best models the company makes for people with plantar fasciitis because they are designed with an extra layer of support and cushioning to spread the impact from walking throughout your foot, increasing the shock absorption.
In these shoes, your feet will not have to work as hard, and you will have a higher level of stability on the course. They are also waterproof and can be worn in any kind of weather. Like the Callaway shoes, they have removable spikes to grip better on various terrains. Of all the golf shoes that help plantar fasciitis, the Lunar Command II shoes are one of the most highly rated in pain relief.
---
The New Balance NBG1701 shoes might be the most lightweight option on this list, which is perfect for sufferers of plantar fasciitis. These are well-suited for golfers who prefer to trek to the final hole without the aid of a golf cart. The leather exterior is rain-resistant, and the rubber soles and removable cleats absorb shock and make the shoes more durable.
These shoes feature the best of the best cushioning with their EVA foam midsole, and they have an especially wide toe box—one of the most important aspects of shoes for people with plantar fasciitis. They are highly flexible and stable, and they provide long-lasting pain relief. New Balance has not been creating golf shoes for very long in comparison to companies such as Nike, but the shoes they have made have been quite successful so far.
---
Many people who suffer from chronic foot pain have gotten used to settling for shoes that are functional rather than stylish. The Puma Titantour Ignite empowers buyers to finally have both qualities in one shoe, as the design is quite attractive, yet comfortable.
Puma has been a forerunner in producing athletic shoes for many years, but the company particularly excels in creating golf shoes. The forefoot of the Titantour Ignite shoes is specially designed to maximize flexibility, support and stability, giving golfers with plantar fasciitis extra arch support and cushioning through a layer of memory foam. There also are rubber protuberances on the outsole that increases the grip of the shoes even on difficult terrains.  
---
Mizuno Women's Wave Rider 22 Knit Running Shoe folkstone...
U4ic Midsole cushioning for optimal shock attenuation, durability and a superior...
Cloud Wave technology cushioning to provide a shock absorption that lasts longer...
U4icX Strobel lasting board under the removable cushioned sockliner ensures a...
Wave Knit upper provides hold and flexibility. Your foot stretches while running...
Although it might not be widely recognized, Mizuno is another long-standing brand name in the world of sports, with more than 100 years of experience in crafting athletic shoes. The primary strength of the Mizuno Wave Rider 22 shoes is the high level of shock absorption they provide upon the impact of each step.
The other major advantage of these shoes is the extra wide toe box that allows your toes to spread properly and reduces foot pain. The great amount of arch support these shoes provide is ideal for golfers with plantar fasciitis. While these shoes were not created specifically for golfers (they are actually marketed as running shoes), many avid golfers recommend them and claim that they eased the effects of plantar fasciitis more than orthodontic shoes.
---
No products found.
The Vionic Kona are highly effective in providing relief from aching feet through cushioning, shock absorption and stability. In fact, these are actually orthopedic shoes, but they are still stylish and look like normal tennis shoes. A layer of rubber protects your feet from impact and offers extra grip and cushioning, while the mesh material on top enhances the breathability of the shoe.
Vionic is a leading company in the field of orthodontic shoes, so the Kona shoes provide medical-grade pain relief while making you look fashionable on the golf course. Even if you walk all the way to the 18th hole in these shoes, you will feel a large difference in your level of discomfort from plantar fasciitis.

---
What to Look for in Golf Shoes for Plantar Fasciitis
Explanation of Plantar Fasciitis
Plantar fasciitis is caused by inflammation and irritation of a thick band of tissue in your foot that joins the heel bone to your toes. It is the most prominent foot disorder, affecting millions of people around the world (and 2 million in the U.S. alone) each year. The pain in your heel is usually at its worst in the morning or after long periods of disuse.
Causes of Plantar Fasciitis
Wearing unsupportive shoes for long periods of walking or even standing is one of the primary causes of plantar fasciitis, which is why it is so crucial to have shoes that fully support your arch—especially if you often go golfing. Golf shoes also must be updated every three to five years. Even if your shoes were once supportive, when they get too old and worn out, they must be replaced to avoid developing or aggravating foot complications such as plantar fasciitis.
Additionally, if you have flat feet, you are even more prone to plantar fasciitis because your arch will have a greater amount of contact with the ground. In this case, shoes that support your arch are of the utmost importance.
How Golfing Contributes to Plantar Fasciitis
Golfers spend many hours on their feet, so an adequate level of cushioning is one of the most important components of a good golf shoe for plantar fasciitis. If your shoe does not have enough cushioning, your condition will get worse. Beneficial golfing shoes should have at least a basic layer of foam, but a material such as EVA or memory foam is even better.
In order to play the sport most effectively, golfers need to put extra pressure on their heels, which can not only aggravate existing plantar fasciitis, but possibly even cause it if golfers are not wearing the correct shoes.
Crucial Elements of Golf Shoes for Plantar Fasciitis
Below are the essential components of suitable golf shoes for plantar fasciitis:
They should be well-cushioned.
They should be versatile enough for different terrains.
They should possess strong arch support and a contoured and flexible insole.
They should provide shock absorption on the bottom.
They should have a wide heel and toe box, with a deep heel cup.
They should be lightweight.
One of best ways to absorb shock and thereby reduce the effects or risks of plantar fasciitis is to select golf shoes with rubber cleats on the bottom of the sole. In most top-quality golf shoes, these nubs are removable, and they provide extra comfort and support as well as increased traction on unstable surfaces such as sand.
Golfers need shoes that provide stability and comfort, especially if they suffer from plantar fasciitis. Shoes with a contoured and flexible insole and a wide heel and toe box will allow golfers' feet to have a full range of motion and increase their balance while not aggravating conditions such as plantar fasciitis by tightly confining their feet within the shoe.
If an insole is too firm, it places added stress on your heel or forefoot and intensifies the pain from plantar fasciitis.
When checking that a shoe has the appropriate amount of width for your foot, make sure that there is at least half an inch of space between your big toe and the front of the shoe. This will give you enough room to complete movements that are often used in golf, such as swings.
If your plantar fasciitis is so painful that you need custom orthotics, it is a good idea to buy shoes that are even wider, so that you have the option of replacing the soles with inserts from your podiatrist.
Because golfers often play in a variety of weather conditions, selecting shoes that are effective on diverse terrains is essential. Thus, golfers should look for shoes that are waterproof enough to withstand rainy days on the course. Wet shoes will decrease your stability and increase the level of stress on your feet. Lightweight and breathable shoes dry faster and do not hinder your steps as much as heavy shoes. 
A Word from Love at First Fit
Plantar fasciitis might seem to make activities that involve a lot of walking impossible, but the right shoes can go a long way toward making the condition manageable and helping you make it through a whole day of walking and golfing without pain.
Whichever brand and style of shoe you select, make sure it is lightweight and flexible with lots of cushioning, strong arch support, a wide heel and toe box, a high degree of shock absorption and waterproof enough for different weather conditions. With the best golf shoes for plantar fasciitis, you will no longer have to rely on a golf cart as a means of transportation, and you will be able to enjoy the full experience of golfing along with all the exercise.
Loveatfirstfit.com is a participant in the Amazon Services LLC Associates Program, an affiliate advertising program designed to provide a means for sites to earn advertising fees by advertising and linking to Amazon.com. We may earn a commission when you buy through links on our site.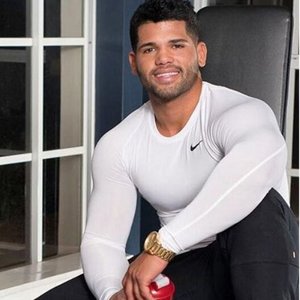 Austin is the author of loveatfirstfit.com and a personal trainer with extensive knowledge in nutrition. Austin is passionate about helping others to find a suitable healthy lifestyle and feel good about themselves. Austin's goal is to help people push their limits and achieve their physical performance.
Last update on 2023-02-13 / Affiliate links / Images from Amazon Product Advertising API