We've all been there, wearing shoes that look great, but don't necessarily feel great. This is particularly hard when you walk in the rain, ice, or snow, as you can fall and seriously injure yourself. Some people work in situations that require shoes with good traction to remain safe and productive.
You can tell if a pair of shoes are non-slip or not by checking the bottom of the outsole to see if there are small patterns such as hexagons, squiggles, or circles. These tread patterns are the signs of slip-resistance shoes and will give you a better grip on slippery floors.
But what if you don't see these tread patterns at the bottom of your shoes?
You can make your shoes non-slip by making the soles rougher with sandpaper or a nail filter to give them traction. You can also do this naturally by walking on abrasive surfaces to gain more grip.
There are many tricks to use when you want your shoe to have more traction, but keep in mind that each one will work differently depending on your shoe and what material it is made of.
Let's dig into the steps and common questions for how to give your shoes more traction. Here are 8 Easy Ways to Fix Slippery Shoes:
Scuff the soles of the shoes
While it seems like this would happen on its own, sometimes shoe soles need to be scuffed against an abrasive material to gain some traction.
Here are some ways to do this:
Walk over a rough, hard surface, like concrete or metal grating.
Go on a long walk over a route with tons of gravel.
Move your shoes with your hands over stones or gravel, especially if you have a driveway.
Use traction spray
This may be the easiest solution, though it is an investment. You can spray this adhesive coat onto the soles of your shoes for better traction in snow, ice, or flat surfaces.
Some good options include:
On Sale
Sandpaper your shoes
If you don't have any gravel or concrete nearby, the next best choice is to use sandpaper on the sole of your shoes. However, this will only work when you have shoes that come with a hard and soft sole.
This is what you will need to do:
Find good sandpaper, 50-grit is a good option
Rub the sandpaper over the sole and heel of your shoe, using the coarse part
Rub the parts of the sole that make contact with the floor more
Continue rubbing until you feel and see a coarse texture on the sole
Spray the soles with hairspray
While this isn't a permanent solution, using hairspray on your shoe soles can provide a quick fix for more traction. You can reapply the spray as much as you want, but make sure the spray dries completely before you walk with these shoes.
Some hairsprays, like this Kenra fast-drying spray, or Redken quick dry hairspray. Buying hairspray has more uses than just hairstyling and making your shoes less slippery, it can also help remove lipstick stains and fix your tights in place when you wear them.
Use a nail filer for scuffing the sole
This is another solution for soft and hard soles, but it may be a good quick way to solve the problem without having to go out and find sandpaper, but you will need the filer to be metal so it works best.
These are the steps to scruff your shoe soles using a metal nail filer:
Hold your shoe firmly with the sole facing upwards
Rub the file over the smooth parts of the sole and heel
Focus on the parts of the sole that touch the floor the most
Rub until you feel the sole is scuffed or rougher
On Sale
Nail Files and Buffer, TsMADDTs Professional Manicure Tools...
【DIY yourself freely as like at salon】- 100/180 grit nail files with rough...
【Nail manicure tool set】- Package with 6pcs 100/180 grit nail files and 6pcs...
【Colorful nail buffer blocks】- The sponges are made of high-elastic sponge...
【Double sided emery boards】- file and rough up the hard fingernails and toe...
Score the base of your shoes
Even though it sounds scary and a bit aggressive, you can use a knife or razor to score the soles of your shoes. This will result in more traction, especially because water will be able to pass through the treads. Always look for direction, a simple Google search or video search can help guide you.
Here are the steps you can take to score your shoes:
Hold the shoe up firmly with the sole facing upwards
Use the razor or knife to very carefully make shallow cuts across the sole, preferably diagonal ones
Cut in the opposite pattern again
Go out and test your scoring, especially if there is water on the ground
Apply grip pads to your shoes
Grip pads are a good way to make both old and new shoes have more traction without hassle. There are many styles, colors, and shapes, so you can pick the ones you think fit your shoes best.
If some grip pads don't fit, you can also cut them into better shape, but keep in mind that this may reduce some of the traction if they are too small.
Here are some options:
Non-slip shoe pads come with 5 pairs
Non-Slip Shoes Pads 5 Pairs Self-Adhesive Shoe Grips rubber...
Upgraded Non-Skid Pads: NEVER be disintegrated on your dorable shoes, most...
Easy to install: it's self-adhesive sole sticker, just clean the high heels,...
PREVENTS SLIPPING: Our anti-skid pads can help our soles stop the abrasion and...
Multiple functions: fits any size shoe, male or female (unisex) Ideal for ladies...
Non-slip shoes work well in heels and come with 5 pairs
On Sale
Non Slip Shoes Pads Self-Adhesive Shoe Grips Rubber...
Non-Skid Pads for shoes: Prevent shoes slips and fall with strong self-adhesive...
Suit for any size of shoes for man or women. Better for high heels, boots,...
Durable Materials. Made with durable materials with strong stick. Those pads...
Easy to Use for your shoes. Please clear the shoes where you need stick those...
Wear down your shoes naturally
This is the last option because it takes longer, but it is a good way to make your shoes gain traction. Once a shoe gets old, the traction is lost in the sole. However, if you walk around abrasive surfaces and simply use your shoes naturally, the sole will gain more grip slowly.
It is best to do this on days when there is no rain, ice, or slow. You can try walking on stones, trails, pavement, and even up and down the stairs. As you walk, the sole accommodates to your step and gait as well, which can be a good solution to avoid falls.
If your shoe is too slippery though, avoid falls and try one of these other alternatives instead. You can also use them at home, and walk around in place or the house so you can avoid falls.
Making Inside of the Shoes Less Slippery
Another common problem with new shoes is that they are slippery on the inside, which can cause you to lose balance or even have a shoe fall off. There are some things that you can do for your shoes to fit and feel better.
Get some products, like insoles and heel grippers. 
Use hairspray on the inside of your shoes to reduce friction and increase traction.
Place moleskin on the areas that slip, like the bottom of your foot near the heel or toes. 
Use socks on top of your tights when you use boots or closed-toe shoes. Or double the socks if your feet can fit.
Fill the bottom of your closed-toe shoes with tissue paper or soft fabric so the toes rub against it and don't slide down.
On Sale
Foot Petals Women's Rounded Back Cushion Inserts,...
🌸 Back of heel cushions keep heels from slipping in and out of shoes,...
🌸 Slim design offers comfort while remaining discreet, giving shoes the...
🌸 PORON Cushioning provides superior shock absorption while being lightweight...
🌸 Great for boots, booties, flats, heels, pumps, wedges, slides, and...
On Sale
Making your shoes safe to use in rain, pavement, ice, and snow will require a bit of work, but these tips and tricks should help. If you feel like your shoes are still too slippery on the inside, you may need to adjust your shoe size to a smaller one.
Loveatfirstfit.com is a participant in the Amazon Services LLC Associates Program, an affiliate advertising program designed to provide a means for sites to earn advertising fees by advertising and linking to Amazon.com. We may earn a commission when you buy through links on our site.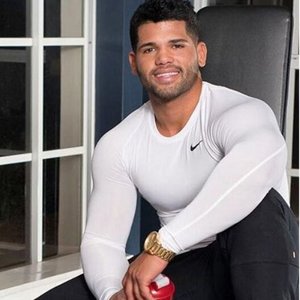 Austin is the author of loveatfirstfit.com and a personal trainer with extensive knowledge in nutrition. Austin is passionate about helping others to find a suitable healthy lifestyle and feel good about themselves. Austin's goal is to help people push their limits and achieve their physical performance.
Last update on 2023-02-13 / Affiliate links / Images from Amazon Product Advertising API