Chicken noodle soup is a comforting meal that many of us have on a rainy day or when we are homesick. Many people have turned this into a diet fad.
Chicken noodle soup can help you lose weight through muscle and water loss, but not fat loss. While it is good for obese individuals to incorporate healthy habits, it is not good for weight loss if you want long-term results.
One of the best ways you can incorporate the soup is by having it before your meal. For example, you can drink the soup before you begin the meal.
Doing this will help you feel fuller soon, and you will not overindulge in eating more than you can handle. You should not eat the soup as a complete meal on your diet, as it doesn't contain enough calories.
Alternatively, you can also try soupless chicken dishes. Grilled chicken, especially the breast is an excellent way to lose weight as it is very lean and has tons of protein. Combine this with exercise to maximize your weight loss benefits.
Who is Chicken Noodle Soup Diet For
Not everyone will benefit from using the chicken noodle soup diet for long-term weight loss. The National Institute of Diabetes and Digestive and Kidney Diseases emphasizes that diets such as this one will help overweight individuals to create the changes they need for a healthy lifestyle.
When people experience success in a few days, they will stay motivated to go even further. On the other hand, people with weight-related medical conditions can also benefit from this diet.
Once they follow the chicken noodle soup diet, they will see improvement in symptoms of hypertension, diabetes, etc.
The institute also emphasizes that you must follow such a diet under the supervision of a doctor. That is because you need to balance with a proper diet and workouts to lose weight in a healthy manner.
Is Chicken Noodle Soup Unhealthy?
Remember that just because it is not good for long-term weight loss, it doesn't mean that the soup is unhealthy. Chicken noodle soup will offer you a lot of nutrition, as it includes minerals, vitamins, fiber, protein, and amino acids.
All of these nutrients can help your immune system and support it. That is why many sick individuals love having chicken noodle soup when they are not feeling well.
The best way to ensure it's healthy is by making the soup at home. If you buy a store version, then you will notice that it has a high sodium intake, which can lead to the hindrance of your weight loss goals.
Alternatives for Chicken Noodle (Great for Weight Loss)
Now that you understand how to use soups, there are various soups you can incorporate into your diet. Keep in mind that you must have them before your meal instead of using the soup as a complete meal.
Here are the top soups you can have before your meals:
1. Cabbage Soup
A great soup with low calories is cabbage soup. It will allow you to satiate yourself before a meal, and you will not be consuming too many calories.
If you don't like cabbage, you can include any other vegetable to help your weight loss. Don't add meat to this soup.
2. Green Vegetable Soup
Leafy greens are the best things to add to your diet because they include lots of nutrients. That is why you can also create a green vegetable soup.
You can throw in all your favorite green vegetables with some spices and create a soup. Once you do, you will love the taste it has to offer.
3. Potato And Leek Soup
Potato and leek soup is one of the top soups if you want to add some carbs and nutrients to your diet while having a great taste. Remember that this soup will only work for weight loss if you don't add any cream to it.
That is why you can create a potato and leek soup with some spices and no cream to offer you the best weight loss solution. It is also a great soup to have on winter nights.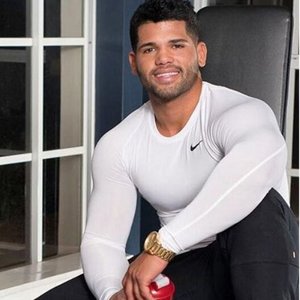 Austin is the author of loveatfirstfit.com and a personal trainer with extensive knowledge in nutrition. Austin is passionate about helping others to find a suitable healthy lifestyle and feel good about themselves. Austin's goal is to help people push their limits and achieve their physical performance.