A diet for weight loss means that you must avoid eating some items. Many people give up on potatoes when losing weight. However, this vegetable is helpful for weight loss.
Mashed potatoes can help you lose weight when you include them in your balanced diet. They can satisfy your hunger, and substitute for other starchy foods, like rice and pasta, which are higher in calories.
Mashed potatoes contain enough fiber and nutrients to meet your daily requirements easily. You can combine it with a protein-rich dish to enjoy the best diet for weight loss.
Mashed potatoes can be homemade or store-bought. Below you can see which one is better and the calorie comparisons for different brands.
Best Types Of Mashed Potatoes For Weight Loss
There are many ways to reduce calories in mashed potatoes. Here are the different types of mashed potatoes for effective weight loss.
| | |
| --- | --- |
| Type | Calories Per Cup |
| Standard Mashed Potatoes | 220 |
| Mashed Potatoes With Whole Milk | 174 |
| Dry Mix Mashed Potatoes | 220 |
| Mashed Potatoes With Margarine and Whole Milk | 237 |
These are the top homemade mashed potatoes you can make without getting an overload of calories. The best option is the one with whole milk only due to the low number of calories and fewer carbs.
To maximize your weight loss with mashed potatoes, portion control and protein dish can play a big role in your diet.
Mashed Potato Brands Comparison
Homemade mashed potato is better if you want to lose weight in the best way. You can control the ingredients in the dish to maintain the suitable carbs content and calories.
Store-bought mashed potatoes are preferred if you don't like to cook from scratch. Here are the calorie comparisons of mashed potatoes brands.
| | |
| --- | --- |
| Product | Calories Per Serving |
| Homemade Mashed Potatoes | 220 |
| Idahoan Mashed Potatoes Mix | 180 |
| Betty Crocker Mashed Potatoes | 140 |
| Hungry Jack Mashed Potatoes | 140 |
Homemade mashed potato may have a higher number of calories, but it does not contain processed ingredients.
You should also avoid eating this item with all of your meals to maintain a calorie deficit.
Betty Crocker and Hungry Jack are the major brands for instant mashed potatoes with the same number of calories. The former is better for weight loss because of the fewer processed ingredients.
How To Eat Mashed Potatoes To Lose Weight?
The best way to eat mashed potatoes is by having a small portion with grilled chicken. This will allow you to get your carbs and fibers from the potato dish.
Combining mashed potatoes with toppings like chopped parsley or cilantro is quite popular among mashed potato lovers. Sour cream is also suitable to have with mashed potatoes.
Mashed Potato Alternatives For Weight Loss
Mashed potatoes are good for weight loss because of their high fiber and less fat content. The calories are also within the daily value range to prevent you from exceeding the nutrient limit.
You can also try other food such as mashed vegetables for weight loss if you don't like mashed potatoes. These may include mashed cauliflower, mashed parsnips, and mashed acorn squash.
| | |
| --- | --- |
| Food Item | Calories Per Cup |
| Mashed Potatoes | 220 |
| Mashed Cauliflower | 198 |
| Mashed Parsnips | 191 |
| Mashed Acorn Squash | 58 |
| Mashed Brussel Sprouts | 40 |
Mashed potatoes are better than some of these mashed vegetables, such as acorn squash and Brussel sprouts, because of their high fiber content. You will not have to eat many meals or add toppings to satisfy your hunger.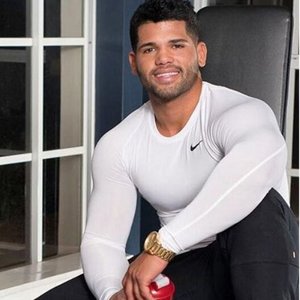 Austin is the author of loveatfirstfit.com and a personal trainer with extensive knowledge in nutrition. Austin is passionate about helping others to find a suitable healthy lifestyle and feel good about themselves. Austin's goal is to help people push their limits and achieve their physical performance.