When looking out for options for the gym to decide which one to join, LA fitness and Equinox are two best of the best gyms you will hear about. They both are the two premium gyms in the country.
Equinox is comparatively a luxurious gym, offering premium amenities and services. There does come a charge for it that makes it a bit more expensive than LA fitness.
You've come to the right place if you can't decide which one to choose. Here is a complete comparison to help you make a better choice.
LA Fitness vs. Equinox: Which Is Better?
These two gyms are widely popular all across the country. These gyms are ranked very closely, which is unclear when deciding where to go. Some facilities and factors may be important for one person but not everyone.
That is why you need to have a look at both gyms a bit closely. Here are some important factors that can mainly affect your decision.
| | | |
| --- | --- | --- |
|   | LA Fitness | Equinox |
| Cost | Winner |   |
| Contract Length | Winner |   |
| Equipment | | Winner |
| Environment | Winner | |
| Rules and Policies | Winner |   |
| Amenities | | Winner |
| Locations | Winner | |
| Hours | Winner | |
If you're looking for better pricing:
One of the basic factors that a person looks at when joining the gym is mainly the cost of membership they have to bear. So if you consider an affordable option, LA fitness is better. You can get the membership for half of the price of Equinox.
If you're looking for higher quality:
While the equipment, facilities, and amenities of Equinox are of premium quality, not only as a gym, but Equinox also offers a high-end experience for its members.
If you're looking for convenience:
Multi-club access and locations convenient to find can play an important role for someone who travels a lot. When their gym has countless locations, it gets easier for them to carry out their workout in any part of the country. In such conditions, LA fitness would be a better option.
LA Fitness vs. Equinox: Membership Costs
Equinox is a luxurious gym offering high-end amenities and facilities. Everything comes with a price, which is why it is more expensive than LA fitness.
The membership cost structure of each gym is also understood to get a better understanding. It will help you make a good decision.
| | | |
| --- | --- | --- |
|   | LA Fitness | Equinox Fitness |
| Monthly | $34.99 | $168 |
| Cancellation | $0 | $0 |
| Initiation Fee | $99 | $100 |
Here you can notice a huge difference between the costs of these two popular gyms in the US. The first month at Equinox will cost you around $268, including the initiation fee, and then $168 for the second month.
This is a lot for anyone normally going to the gym and not wanting the high-end amenities as a priority.
LA fitness offers two options. One where you pay the initiation and monthly fees are around $34.99. There is also a plan where you don't pay the initiation fee; the monthly fee is then around $$44.99.
Many people wonder why Equinox is so expensive, and there are multiple reasons behind it. The cost we discussed here for Equinox is the one for single club access. For the multi-club access, the monthly cost is around $230.
If someone can pay $168 per month just for the gym, they can surely pay $230 as well. This way, they can visit any Equinox location.
LA Fitness vs. Equinox: Facilities & Amenities
Every gym always has something different and unique to offer. This is what makes the members choose the gym they are looking for. Here are all the facilities and amenities you can benefit from going to these gyms.
| | | |
| --- | --- | --- |
|   | LA Fitness | Equinox |
| Basketball | ✓ | ✓ |
| Pool | ✓ | ✓ |
| Personal Training | ✓ | ✓ |
| Sauna | | ✓ |
| Squash | ✓ | ✓ |
| Towel Service | ✓ | ✓ |
| Kids Club | ✓ | ✓ |
| Group Fitness Classes | ✓ | ✓ |
This makes it difficult to decide as all the amenities are similar and there isn't much difference. The major difference you will feel when using these amenities will be the experience.
The gym is not only about fitness and workouts; the experience you will also have matters now.
LA Fitness vs. Equinox: Hours
LA Fitness and Equinox both aren't open 24/7. Most LA fitness locations are open from 5 AM to 11 PM on weekdays. On weekends, the time is 8 AM to 8 PM.
Equinox, on the other hand, is open from 5 AM to 9 PM on weekdays and from 6 AM to 7 PM on weekends. LA fitness is open till 11 PM on weekdays and will let anyone get done with their workout after a tough day at work.
LA Fitness vs. Equinox: Locations
If you travel a lot, choosing the right gym may be a different decision based on such factors. LA fitness has mainly locations in US and Canada. They have over 700 locations and go for the multi-club access membership to use any location.
Equinox can be found in the US, Canada, and London. But the locations of Equinox can only be found in very specific high-end metro areas. Comparatively, LA fitness has more locations than Equinox.
LA Fitness and Equinox: Classes
LA Fitness and Equinox both offer group classes to their members. It brings a great opportunity for members to get to know each other and enjoy classes in a comfortable environment.
But Equinox offers a wide range of different group classes. Not only the environment but you can go for any class that may seem interesting to you. Here are some classes both gyms offer.
| | | |
| --- | --- | --- |
| Classes | LA Fitness | Equinox |
| Zumba | ✓ | ✓ |
| Cardio | ✓ | ✓ |
| Yoga | ✓ | ✓ |
| Spinning Cycles | ✓ | ✓ |
| Pilates | ✓ | ✓ |
You may see that both offer the same group classes. But the best thing about Equinox is that they also offer specialized classes. This is designed to help you reach a specific goal, whether mentally or physically.
LA Fitness vs. Equinox: Personal Training
The trainers at both the gyms are recognized, qualified, and have national certifications to carry out such tasks—no doubt the trainers during personal training play the most important role. But no gym offers them for free.
LA fitness charges around $45 for half an hour and $60 for an hour session of personal training. You can also opt for various packages and combinations they offer.
Equinox charges around $100 per hour if the trainers in new in the gym. If you go for an experienced trainer, the cost would be around $150 per hour.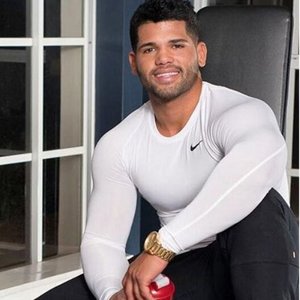 Austin is the author of loveatfirstfit.com and a personal trainer with extensive knowledge in nutrition. Austin is passionate about helping others to find a suitable healthy lifestyle and feel good about themselves. Austin's goal is to help people push their limits and achieve their physical performance.