Not all gyms are created equal, and Equinox has branded itself as a high-end gym that provides incredible amenities, value-added services, and the best equipment and personal trainers that you'll find at any commercial gym.
The big question for many people is why is Equinox so expensive, and do you really get your money's worth if you join, or is it simply a money grab with fancy towels and fewer people?
Reasons Equinox Is Expensive
Equinox is expensive because that is their marketing initiative, they are looking to draw members into the gym that want better facilities, more amenities, higher-end services, and less of a crowded space, and that's exactly what Equinox provides.
In many bigger cities, you'll find a range of Equinox gyms close by with different services, which allows you to pick the gym that has the services you want that day, such as a boxing studio, basketball courts, or even a pool to swim laps in.
Some of the services and amenities that you get with your Equinox membership include:
A much less crowded gym due to the price
Full range of high-end fitness equipment for cardio and strength training
Locker rooms with showers, towels, and complimentary toiletries
Juice Bar
Spa Services (Massage, Facials, etc.)
Indoor Saltwater Pool
Lounge Pool for relaxing in the water
Members-Only Lounge to relax
Laundry services for your gym gear
Kid's only area to look after your kids while you workout
Unlimited Group Fitness Classes
One of the Equinox membership perks that add to the cost is unlimited group fitness classes, at each location in your area, you'll find multiple classes per day spread across 11+ different categories of fitness to match whatever your interests are and a highly qualified instructor.
You'll get access to a full range of yoga classes, pilates with equipment, boxing or martial arts fitness training, circuit training, cycling, and many other specialty classes that may be dependent on the facilities at each location.
Personal Training
Personal training is available at Equinox for an additional fee, but you get access to a range of the most qualified and highest-paid personal trainers that specialize in the specific type of training that you're interested in, rather than just a general personal trainer.
If you're looking to build strength, lose weight, increase specific sports performance, or looking to rehabilitate after than injury, you'll get industry-best personal trainers.
What is included in the price of your membership is a free assessment and a personal training program that assesses your current fitness levels and goals and gives you something personalized you can follow by yourself.
Convenience Of Locations
One of the founding ideas of Equinox is that people don't want to travel far to go to the gym even if it has amazing facilities, and in bigger cities, Equinox tries to provide multiple gyms that are easily accessible to most people.
The best example of this is New York, where in Manhatten there are 31 Equinox gyms which means you don't have to go further than eight blocks to reach your gym, making it incredibly convenient whether you're at home or the office.
This convenience isn't the case in all cities, so the cost of membership is best in bigger cities with more locations.
How Much Is A Membership At An Equinox Gym?
Each equinox gym varies in price between cities, and you can pick a single gym or an all-gym access membership, but they all come with a 12-month membership commitment. Typical membership prices range from $168 – $250 per month, but the price will depend on your city.
| | | |
| --- | --- | --- |
| City | Single Club Cost | All-Club Cost |
| New York | $220 | $285 |
| Los Angeles | $235 | $265 |
| Miami | $186 | $215 |
| Dallas | $205 | $210 |
| San Francisco | $265 | $285 |
| Chicago | $190 | $210 |
| Boston | $245 | $325 |
| Washington DC | $225 | $235 |
In some locations, the membership is much lower, but that generally means there are fewer clubs in the area, so your convenience and access to multiple gyms and amenities are much lower.
There are also some exclusive locations that aren't included as part of the all-club membership costs, such as E by Equinox, which can cost around $26,000 per year for exclusive access to the E locations.
Is A Membership At Equinox Worth It?
Equinox membership is worth it in larger cities that have more clubs close by with more amenities included, such as yoga studios, boxing gyms, and pools. Combine the amenities and your unlimited group fitness classes, and you can actually save money.
If you are already signed up for yoga studios that cost $30 per session, boxing clubs, pools, or even gyms with basketball courts, you can cancel those memberships or save on classes by exclusively using equinox facilities.
Cities that only have one Equinox location with limited facilities are not worth the price, and you'd do better by finding a lower-cost gym with better amenities to fit your needs.
Equinox vs. Other Gyms
Equinox is by far the most expensive commercial gym available to join, and when you compare it to other gyms in similar locations, you'll find there aren't any other gyms even close in price. Even crunch fitness at $149 per month is almost half the cost of Equinox.
| | |
| --- | --- |
| Gym | Monthly Membership |
| Equinox | $285 |
| Planet Fitness | $22.99 |
| LA Fitness | $44.99 |
| Crunch Fitness | $149 |
| Gold's Gym | $49.99 |
| Anytime Fitness | $59.99 |
What you do find is that Equinox is more likely to be in bigger cities in more expensive locations that may be more convenient to your work or home, and you have a wider range of club locations to access in most cases with Equinox. 
Other gyms are typically located further away and have fewer locations available, even if they do have downtown locations that are convenient to you, those locations are most often smaller with fewer amenities.
Ultimately, Equinox provides high-end facilities, great amenities, and does all of this in the most convenient locations in big cities to make your access and time spent getting to the gym minimal.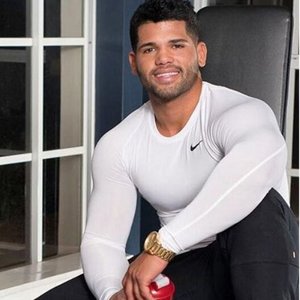 Austin is the author of loveatfirstfit.com and a personal trainer with extensive knowledge in nutrition. Austin is passionate about helping others to find a suitable healthy lifestyle and feel good about themselves. Austin's goal is to help people push their limits and achieve their physical performance.