It is easy to get overwhelmed by the sheer amount of walking shoes on the market today. While this means there is something for everyone, it can be difficult to slough through all of the companies and determine which pair best fits your need.
While walking can be less strenuous than other forms of exercise, it is still important to be supported while when you walk for exercise. Injuries can occur when you are doing any activity, and if you are going to be walking consistently each week, having the proper shoes is necessary to avoid pain or discomfort and to keep you on your feet. Still, you might be wondering how one even goes about choosing a proper pair of walking shoes.
In order to shop for a Good walking shoes, you need to find a pair that appropriately supports your foot. For an example, people with heel pain (plantar fasciitis) will need a different type of walking shoes than people who has bunions. Once you narrow down to the type of walking shoes, know the average cost of walking shoes and then look for durability, flexibility, and cushion.
Walking seems like a low-impact activity that wouldn't require you to buy a specific type of shoe to wear while you are doing it. While it makes sense that you would need a special shoe for activities like running or tennis, how necessary is it to buy a shoe that is made specifically for walking – something many people do every day in flip flops or dress shoes? 
Shoes that fit all of these criteria can be found at all different price ranges. You can easily find a walking shoe that supports you and lasts for many workouts as you reach your goal, whether it be to burn calories or reduce your risk of illness.
Related: Top 25 Best Walking Shoes for Men & Women
Podiatrists weighed in on choosing the best walking shoes. Olga Shvets, DPM encourages those looking for a pair of walking shoes to know their foot type: 
| | |
| --- | --- |
| Foot Type | How Your Shoe Wears |
| Pronator | Inner ball and heel / Medial |
| Supinator | Outer ball and heel / Lateral |
| Neutral | Evenly on back of heel / Centered |
If you have pronation or supination, it will impact the type of shoes you should get. Those who have pronated feet will see more wear towards the inner edge of the shoe, closer to the big toe. Supination shows wear towards the outer edge of the shoe, closest to the little toes, and neutral feet tend to wear towards the center of the shoe, and evenly on the back of the heel. 
If you have pronation, you may be someone with rigid pronation or someone who experiences an inward rolling of the foot known as overpronation. This will also determine the type of walking shoe you should look for. For example, shoes that support overpronation will have features such as a stiff heel counter that helps with motion control. 
Beyond choosing shoes for your foot type, Miguel Cunha, DPM offers suggestions for the overall make of the shoe in the same NBC News article. He recommends looking for shoes that have:
Durable leather uppers
Flexibility 
Stiff Soles
Correct size
In order to get the most wear out of your shoes, finding one that has an upper made out of durable materials like leather is important. While leather shoes can be on the more expensive side, many companies make shoes with synthetic leather that will be similarly durable but more affordable. 
Flexibility and stiff soles would seem to be a contradiction, but what you really need is a shoe that has a sole that is stiff enough to be supportive, but is flexible where your foot bends. Where your foot bends is going to be slightly different for each person, so testing the flex-point (where the shoe bends) is important to avoid arch pain or other foot issues. 
Feel the flex point by pressing the toe of the shoe into the ground while holding the heel. You should also try this while you are wearing the shoe to make sure it matches up optimally.
To get the appropriate size, make sure the toe box isn't too tight and don't rely on your known size – make sure you try the shoes on before you buy them to ensure you have wiggle room, and your toes are not pressed up against the front edge of the shoe. 
Additionally, cushioning will help with shock absorption and can be helpful depending on your specific foot type or any existing foot conditions you have.
Podiatrist Recommended Walking Shoes
If you have preexisting foot conditions, you might want to find a shoe that has the AMPA Seal of Acceptance or Approval. These are shoes that the American Podiatric Medical Association has determined to promote good foot health after review by AMPA podiatrists. 
There are several companies and products that meet these standards, but here are a few walking shoes that currently have the seal: 
Midsole tested at Stanford University
Good for: Knee stress reduction, preventing progression or onset of osteoarthritis
Durable materials and firm heel counter
Good For: poor circulation in feet, diabetic foot conditions, foot ulcers, peripheral neuropathy, foot deformity and much more. 
Responsive frame, reinforced for durability, vegan
Good for: A good generally supportive and podiatrist-recommended shoe for those who want to support their foot health. 
Whether you have significant foot issues or not, you can rest assured that any shoe recommended by the AMPA is going to support you fully, and keep you from any unnecessary injury.
Related Article:
Benefit of Investing in Comfortable Shoes
If you have never had the experience of trying to walk around in an uncomfortable shoe, you can count yourself as lucky. When you have a comfortable pair of shoes on you can completely forget you have shoes on at all, as you go about your daily activities. However, when your shoes are causing you pain, you it is all you can think about. 
Additionally, if a shoe is causing you pain or discomfort, you are more likely to experience foot issues. The wrong shoe for your foot can increase your risk of tendinitis, plantar fasciitis and general issues associated with incorrect alignment such as knee, hip, or back. Investing in comfortable shoes is essential to keeping you safe and avoiding unnecessary pain. 
While they can be less serious, wearing an ill-fitting pair of shoes is likely to cause blisters, bunions and corns. Anyone who has had a blister before can attest to the burning pain of a shoe rubbing an area of your foot raw, and then the long wait for the blister to eventually go away, if it does not become infected. Bunions and corns take a lot of care to get rid of and can be painful in the meantime. 
All of these unfortunate foot issues are completely avoidable if you take the time to find a good pair of shoes that fits your foot type.
When to Change Your Walking Shoes
Walking shoes generally need to be replaced after 300-500 miles of use. 
| | |
| --- | --- |
| Miles Walked per Week | How Long Walking Shoes Will Last |
| 5 miles / week | 1 – 2 years |
| 10 miles / week | 7 months – 1 year |
| 15 miles / week | 5 – 8 months |
While this is a good guide, you should pay attention to how your shoes are wearing and use that to truly determine when you should replace your walking shoes. Using worn-out shoes will increase your risk of injury because they will no longer support you.  
According to the American Academy of Podiatric Sports Medicine, you should replace your walking shoes when: 
The outsole wears down to the midsole
The shoe lays unevenly on an even surface
Creases show on the heel of the outsole
The heel counter becomes flexible
Athletic shoe soles have an outsole made of rubber, which encases and protects a midsole that is typically made of some type of EVA foam. You will be able to tell that the outsole has worn down too far and your shoe needs replacing when you can see the midsole. 
When your shoes lay unevenly on a flat surface or you can see creases forming on the back of the heel of the outsole, that means that the midsole has run its course, and it is time for new shoes. 
The heel counter is a stiff piece inside the back of your shoe that wraps around your heel and Achilles' tendon. If you find that this stiff piece has become flexible, you will no longer have the support of the heel counter and you need new walking shoes.
How Comfortable Shoes Affect Travel 
When you are traveling, you cannot fit your whole closet into your suitcase. You must decide to bring only one or two pairs of shoes that will work for your entire trip. Bringing a comfortable pair of shoes is essential to enjoying your vacation, as you will be wearing them quite a lot. 
Depending on what type of traveling you are doing, there is a good chance that you will be doing a lot of walking. Sight-seeing often demands lots of miles on foot of moving from one spot to another to get as much local history and art in as possible before you have to head home. The last thing you want is to be thinking about your shoe the entire time. 
Getting a comfortable pair of shoes to wear while traveling will make a huge difference in your overall experience. You will be able to enjoy new places without worrying about painful blisters on your feet or distracting arch pain. 
Additionally, if you are going to be flying to your travel destination, you are likely to experience feet and leg swelling on the plane. While this is normal, wearing a pair of shoes that accommodates this and doesn't leave you feeling uncomfortable and in pain is important. Your shoe shouldn't fit loosely, but it should definitely accommodate your feet at the point of the day they are most swollen, usually in the evening. 
Choosing the best walking shoes is an individual journey and may take some time, but it is very much worth it when it comes to the necessary support you will get from the right shoe. If you have preexisting foot conditions, you will discover a huge benefit to finding a pair of shoes that are fully supportive of your needs, but even if you do not currently have any problems with your feet you will not regret investing in a pair of walking shoes. Walking is a form of exercise, and just like any workout, you need to make sure you have the right shoes.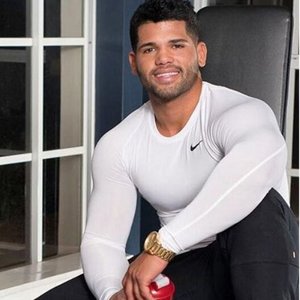 Austin is the author of loveatfirstfit.com and a personal trainer with extensive knowledge in nutrition. Austin is passionate about helping others to find a suitable healthy lifestyle and feel good about themselves. Austin's goal is to help people push their limits and achieve their physical performance.