The boxing classes on average can cost somewhere around $80 to $180 per month, mainly depending on the level you are on.
However, savings can be done if you go for a gym membership. Some gyms in the country offer boxing classes in their membership plan.
Gyms offer boxing classes to improve the experience of their members. These include UFC Gym, 24 Hour Fitness, Planet Fitness, Gold's Gym, Equinox, and more. In addition, you can go for kickboxing or MMA classes at these gyms.
Here is a list of gyms with boxing class near you:
| | | |
| --- | --- | --- |
| Gym Name | Class Type | Ring and Equipment Availability |
| UFC Gym | Individual | ✓ |
| 24 Hour Fitness | Group | ✓ |
| Planet Fitness | Group | ✓ |
| Gold's Gym | Group | ✓ |
| Equinox | Group | ✓ |
| Life Time Fitness | Individual | ✓ |
| Bodyfit Gym | Group | ✓ |
| Mayweather Boxing & Fitness | Both | ✓ |
| Anytime Fitness | Group | ✓ |
These gyms offer the best boxing classes by experienced and professional boxers worldwide. In addition, some trainers had worked with pro boxing stars. Here is complete information about every gym regarding their boxing classes.
UFC Gym
| | |
| --- | --- |
| Class Locator | UFC Gym Classes |
| Group or Individual | Individual |
When it comes to professional boxing and martial arts, there is no doubt about the fact that UFC tops the list. UFC Gym is where all the stars are trained and get their chance to rise as professional boxers. In addition, it is a gym that offers various amenities that can help you learn and work on yourself.
UFC Gym offers individual classes for beginners. The best thing about this gym is that it offers various boxing and mixed martial arts classes and programs.
The UFC Gym is undoubtedly the best spot to go if you want to learn how to box and all the basics. With time as you learn and advance, there are various professional boxing programs as well. This helps you learn new things and turn yourself into a professional boxer.
In addition, there are also kids' boxing classes and programs for young stars. On the other hand, there are other programs such as kickboxing, muay Thai, wrestling, and many others. If you are bored with boxing, you can always opt for other classes to learn something new.
24 Hour Fitness
24 Hour Fitness is one of the largest gym chains in the US. Other than boxing classes, you can go for a basic workout and train yourself.
If you go for 24 Hour Fitness Gold or Platinum membership plans, you don't have to pay for any class individually. These membership plans offer many perks, such as pools, saunas, studio classes, and more.
Here at 24 Hour Fitness, you can indulge in a combat class that teaches you boxing, taekwondo, and other martial arts techniques. With boxing, you can learn other techniques to improve your game.
The best thing about this group class is you can practice with other members. This will help you get better and socialize with others and make friends in your gym.
Find the nearest 24 Hour Fitness club
Planet Fitness
Planet Fitness has over 2,200 locations worldwide, and every club offers unique classes. Boxing is one of the most common classes all locations offer. Therefore, if you travel a lot, you can go for the premium membership, allowing you access to all locations.
Planet Fitness is one of the oldest gym chains and has some of the best-qualified trainers. The classes here not only teach you boxing but also helps you burn calories and work on your flexibility.
Some world's professional boxers, such as Floyd Mayweather and Conor McGregor, have trained at Planet Fitness for their match. In addition, Planet Fitness also offers kickboxing classes for its members.
Find the nearest Planet Fitness club.
Gold's Gym
Gold's Gym is known as a premium gym in the country. They offer various amenities in their membership plans. Gold's Gym offers a premium experience, from showers and basketball courts to boxing classes.
The best thing to do is to have an intense workout as your warm up and then go for the boxing classes. This will help you gain intense strength. Then, in the end, go for a dive in the pool and relax. That would be a perfect routine to follow in your gym.
Working with highly qualified and professional trainers at Gold's Gym will help you learn a lot in little time. Gold's Gym has been working a lot to improve the experience for its members.
Many people say Gold's Gym is expensive, but it is worth paying for all the amenities they offer. For your boxing classes, the gym provides your gloves and other equipment required for your training.
Find the nearest Gold's Gym club.
Equinox
Equinox offers a wide range of classes for its members. From aerobics to boxing and kickboxing, you can go to any classes at Equinox. However, their boxing class is one of the best it offers.
The gym provides you with luxury equipment and the unique experience that you are looking for. Some gyms may ask you to pay additional fees for their classes. But that is not the case here at Equinox.
If you have a membership at Equinox, you can enjoy boxing classes for free. Expert boxing trainers help you learn new techniques and tactics. You can later use them for self-defense or passion.
If you have all club access membership plans, you can take the classes in any Equinox club you want. However, the class schedule at every location may differ. Therefore, you can always check the schedule before going out for your class.
Find the nearest Equinox club.
Life Time Fitness
The boxing class at Life Time Fitness is a group class, but the professional trainers offer individual attention to every member. The boxing-inspired workout at Life Time Fitness is perfect for boxers outside the ring to get strength and stamina.
The classes are free for the member, and they have to pay no extra fees. The gym chain offers around 10 different studio classes for its members. Going to the boxing class will help you in many ways.
It is an intense boxing cardio class. Every session lasts around 60 minutes and is perfect for all fitness levels. The best thing is that you can opt for a one-day membership and take a demo of their boxing class. If you like the experience, then you can go for the monthly membership plan.
Find the nearest Life Time Club
Bodyfit Gym
The Boxfit class at Bodyfit Gym is a perfect combination of boxing and cardio workout. In addition, it includes some intense bodyweight exercises.
However, if you are not sure if you want to go to Bodyfit gym for boxing classes, you can go for their 2-day pass. Be aware of Bodyfit boxing classes so you can prepare a schedule.
Bodyfit is known for its classes and premium workout experience. In addition, it is one of the few gyms that offer an outdoor training program. Disability services training is also offered at Bodyfit Gym for disabled people.
Find the nearest Bodyfit club.
Mayweather Boxing & Fitness
When the name Mayweather is said, it doesn't require any introduction. Floyd Mayweather designs not only the gym but all the workouts and classes.
Not only a boxing club, but the fitness studio is perfect for intense cardio exercises. If you are looking for professional boxing training, the Mayweather Boxing & Fitness classes are perfect for you.
Many young, emerging boxing stars have gained training for this club. With state-of-the-art boxing equipment and professional trainers, the boxing classes at Mayweather Boxing will help you achieve your goal.
If you have just started working on yourself, it is best to start with their fitness classes and then move on to the boxing programs. The workout experience at Mayweather Boxing & Fitness is premium, and you never know when the champ himself will help you as well.
Find the nearest Mayweather Boxing & Fitness club
Anytime Fitness
The morning boxing classes at Anytime Fitness are the best workout routine you want. They offer both group and individual boxing classes for their members. It all depends on your preference and how you want your classes to be.
In addition, if you don't know what you are looking for, fitness consultations are available to help you decide. However, you can get a free guest pass and see if you should go for the boxing class at Anytime Fitness or not.
The best thing about boxing class at Anytime Fitness is that there are various coaches and trainers so you can choose the one that would suit you. In addition, there are many Anytime Fitness clubs across the country where you can go for boxing classes.
Make sure to visit the nearest club for your convenience. Don't forget to have your equipment with you so you don't have to use theirs.
Find the nearest Anytime Fitness club.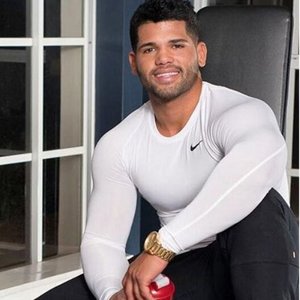 Austin is the author of loveatfirstfit.com and a personal trainer with extensive knowledge in nutrition. Austin is passionate about helping others to find a suitable healthy lifestyle and feel good about themselves. Austin's goal is to help people push their limits and achieve their physical performance.