On average, a spin class can cost you anywhere between $15 and $25 for a drop-in, depending on the class length and the gym location. If you opt for a gym membership, you will be saving money in the long run.
Spin class includes indoor cycling that focuses on strength, endurance, high intensity, and recovery. Many gyms have stationary bikes to offer these classes. These include LA Fitness, 24 Hour Fitness, Gold's Gym, LifeTime Fitness, and many others.
| | | |
| --- | --- | --- |
| Gym Name | Class Type | Stationary Exercise Bicycles Availability |
| LA Fitness | Group | ✓ |
| 24 Hour Fitness | Group | ✓ |
| Gold's Gym | Group | ✓ |
| LifeTime Fitness | Group | ✓ |
| Equinox | Group | ✓ |
| SoulCycle | Group | ✓ |
| Cyc Fitness | Group | ✓ |
| Cycle Bar | Group | ✓ |
| Crunch Fitness | Group | ✓ |
| YMCA | Group | ✓ |
You can get a membership to these gyms and take the classes whenever you wish. Here is a complete guide to everything you must know about each spin class at the various gyms.
Learn More: Top 10 Best Gyms With Sauna Near You
LA Fitness
LA Fitness is one of the top gyms offering its users spin classes. Average spin classes in this gym will cost you around $30 per month.
However, if you opt for a long-term commitment, you might get a lower rate. Spin classes in this gym will last around an hour so that you can burn all the stubborn calories you wish.
The best part is that these classes are ideal for beginners. You can select the pace you find comfortable and go at that rate.
On the other hand, if you think you are not ready for a spin class yet, you can always enter the cycling studio of the gym. When there is no class going on, you can try cycling and boost your familiarity with the bike to do well in spin class later.
24 Hour Fitness
The membership of 24 Hour Fitness is not that expensive as it starts at around $30 per month. You can choose from two types of spin classes at this gym, and both of these are available at most of the locations for members.
The first type of spin class includes cycling at the pace you like with coaches and music. Besides that, there is Cycle24.
The latter includes pushing your leg muscles further by incorporating sprints, drills, hulls, and much more. You will be challenging yourself and knowing your spinning limits in this class.
Most locations will also offer a free pass to try the spin class. Be sure to keep a look out for such passes.
Gold's Gym
| | |
| --- | --- |
| Class Locator | Find a Gym |
| Class Type | Group |
| Average Session | 30 to 45 minutes |
Gold's Gym offers great cycling classes perfect for people that want to opt for a high-intensity spin workout. These regimens are set to the music so you can build momentum and stay at it throughout the workout.
The best part is that Gold's Gym offers a free pass of seven days that will enable you to take as many classes as you wish. You can try out any classes you wish and then decide whether the spin class is right for you.
The exercise regimen is not for everyone, so it is important to try it out and see if you like it. If you do, then you can opt for the spin classes for a long time.
LifeTime Fitness
| | |
| --- | --- |
| Class Locator | Indoor Cycling |
| Class Type | Group |
| Average Session | 30 to 45 minutes |
LifeTime Fitness is an excellent gym, but it is a little expensive as you can expect to pay more than $70 per month to begin your fitness journey.
However, the membership cost will include classes, such as barbell strength, bootcamp, yoga, and even spin. You can go to an EDG cycling class here that will target your cardiorespiratory system.
We recommend that you have a heart monitor when you go to such a class. It will enable you to pace yourself and notice your improvement with time.
LifeTime Fitness offers high-end spin classes to its members. You can expect to get nothing but the best from it.
Equinox
If you want to sign up in a luxury gym for a spin class, it doesn't get better than Equinox. You will have to pay more than $200 per month, but you will also get the best.
Pursuit is a specialized spin class that offers 45-minute sessions to burn those calories. You will get personalized data to help you understand how many calories you are burning during a workout.
The rooms of the classes are like no other as they incorporate fantastic acoustics and lighting to suit your mood. You can ask Equinox in your area if they have these special rooms available for spin classes.
Remember that you should only opt for this gym if you plan on taking more classes. Otherwise, spending over $200 for spin classes in a gym is not worth it.
SoulCycle
| | |
| --- | --- |
| Class Locator | Studios |
| Class Type | Group |
| Average Session | 45 minutes |
Unless you live under a rock, you know about SoulCycle. They are the ones that took indoor cycling to another level and took the fitness world by storm.
The classes are set inside dark and candle-lit rooms with high-energy music so that everyone can move in unison. You can follow the choreography set by the instructors to get the most out of your workout.
Such an experience has been created for you so that you can release all the stress within your mind and body. If you live spin classes and you want to commit to it, there is no better place to begin this than SoulCycle.
From the atmosphere to the instructors, everything is of the best quality. You can find a location near you and boost your passion for indoor cycling.
Swerve
| | |
| --- | --- |
| Class Locator | Locator |
| Class Type | Group |
| Average Session | 45 minutes |
Swerve Fitness offers classes of forty-five minutes and includes technology and teamwork to bring you the best spin class experience. They have locations in New York City and Montauk, so you can find one near you.
The instructors are well-trained, and they are also enthusiastic about encouraging you to have fun during the spin classes. Their focus is specifically on spin classes.
That is why you will not get any other classes while you are working out. You can check the schedule and the pricing to understand what they are offering.
After that, you can decide whether Swerve is the right choice for you or not. So, be sure to check what they offer to make an informed decision.
Cycle Bar
Cycle Bar is another spin class studio that will make you fall in love with spin classes in no time. The instructors specialize in choreography, strength training, customer service, and much more.
As you enter, you will notice a dark atmosphere that will help you get in touch with your body and mind. Yes, you will find a leaderboard in the front of the class, but you don't have to be competitive or push yourself more than your limits.
The studio also offers a luxury experience to members. For example, you can expect to receive lavender-infused towels after your workout and complimentary Chardonnay after Sunday morning classes for members above eighteen.
So, you will not only burn calories but also be rewarded after it sometimes. If you want to pamper and push yourself, you must opt for Cycle Bar.
Crunch Fitness
| | |
| --- | --- |
| Class Locator | Cycle Classes |
| Class Type | Group |
| Average Session | 45 minutes to an hour |
Cycle classes at Crunch Fitness are ideal for building muscle tone, relieving stress, and much more. These classes are available throughout the year, and you can sign up whenever you like.
The instructors are also well-trained, and you will sweat all those calories out during the class. Nothing will beat the rewarding feeling that comes after a good cycle class at Crunch Fitness.
Many locations will offer these classes, which is why we recommend you check if your nearest Crunch Fitness offers this class or not. If it does, sign up for it right away.
YMCA
Finally, we have YMCA that also offers spin classes to its members throughout the year. The experience lasts for an hour so that you can get the most out of your spin workout.
The program is known as Cycle Together, and it is low-impact, making it perfect for anyone new looking to try a spin class. It consists of ten tracks that will help you utilize unique intensity levels, speeds, terrains, and much more.
All of this will guarantee that the workout is effective and fun. After you are done, you will have done incredible cardio and burned off the stubborn calories.
On the other hand, if you are an avid cyclist, even then, you can make use of this program. It will allow you to train regardless of whether it is an off or on season for cycling outdoors.
So, don't forget to check out the classes and sign up within no time.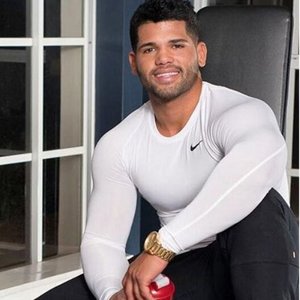 Austin is the author of loveatfirstfit.com and a personal trainer with extensive knowledge in nutrition. Austin is passionate about helping others to find a suitable healthy lifestyle and feel good about themselves. Austin's goal is to help people push their limits and achieve their physical performance.