There are multiple gyms in the US with showers for cleaning yourself after a workout. Gold's Gym is a luxury fitness center that offers showers.
Anytime Fitness is a cost-effective gym that provides classes and personal training to members. Here is what you need to know about this fitness center having showers.
Does Anytime Fitness Have Showers?
Anytime Fitness offers showers and bathrooms at all of its locations. You must enter the gym as a member or on a guest pass to qualify for this amenity. The fitness center also provides a beauty bar with hairdryers, deodorants, and much more.
The best part about Anytime Fitness is that its showers are personal bathrooms. You will find a stall and toilet in each room that you can enter through a wooden door.
So you can enjoy the same shower experience as your home at Anytime Fitness. The only thing you must be careful about is following this gym's shower policy.
Anytime Fitness Shower Policy
Firstly, you should not enter the shower zone barefoot or in athletic shoes. Instead, you can wear flip-flops or slippers when entering the bathroom. You are recommended to bring your own towels.
Besides that, you must dry yourself entirely and wear appropriate clothing before leaving the shower room. This means you cannot move to the locker room in a towel to get clothing.
You should also understand your status at Anytime Fitness before entering the shower. This is because only specific people are allowed in the room.
Who Can Use The Shower At Anytime Fitness?
All members with a club membership package can use the on-site showers. However, you must be an adult to use the room without supervision. Meanwhile, kids using the showers must have an adult with them.
Guest can also use the shower by entering the gym with a free pass. You can also use the amenity if you are visiting the fitness center with a member friend.
Anytime Fitness has a clean environment in the gym area, which may make you wonder about the showers. After all, you may be highly careful about your hygiene.
How Clean Are Anytime Fitness Showers?
Showers at this gym are highly clean due to regular maintenance. Besides that, the rooms are regularly cleaned to follow COVID-19 guidelines. So you can rest easy about the hygiene of the private area.
Are Anytime Fitness Showers Private Showers Or Open Showers?
All showers at this gym are private and divided into spacious rooms. One room has a stall, a bench outside the booth, and a toilet. You will also encounter a hand dryer in most rooms.
Anytime Fitness also recommends you bring towels. So you may want to know whether you can get the item from the gym. After all, you may forget it sometimes.
Does Anytime Fitness Provide Towels And Lockers?
The gym provides you with towels for drying yourself after the shower. However, you will have to pay $15 for the service. Anytime Fitness also has spacious lockers, but they are not available at all locations.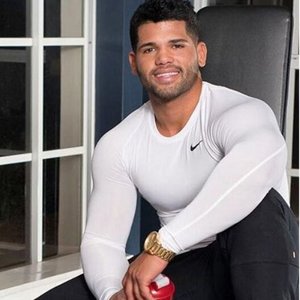 Austin is the author of loveatfirstfit.com and a personal trainer with extensive knowledge in nutrition. Austin is passionate about helping others to find a suitable healthy lifestyle and feel good about themselves. Austin's goal is to help people push their limits and achieve their physical performance.