Anytime Fitness is a famous gym chain in the US that offers many amenities. For instance, you can try out the fitness center by using a free guest day pass.
The gym chain also allows people to benefit from fitness classes by expert instructors. If you plan to join the gym for this purpose and want to learn about classes cost, say no more.
Here is everything you need to know about the cost of Anytime Fitness's classes.
How Much Is Anytime Fitness Classes?
Anytime Fitness is a popular gym chain that offers standard classes in the membership package. The monthly fee of joining Anytime Fitness is $38.99, but the total first-time price is $123.98. You can also join the gym for $1 for a limited time.
However, the first-time fee will be higher if you don't already have a membership. That is because you will have to pay the initiation charges and the one-time key fee.
Here you can learn all about the membership cost of Anytime Fitness. The best thing is that joining the club will allow you to gain unlimited access to fitness classes.
Another good news is that Anytime Fitness offers an extensive range of classes. So you will never feel bored at this gym chain and can enjoy multiple workouts.
What Types Of Classes Does Anytime Fitness Offer?
The classes that this gym chain offers come under the Lifestyle category. They include Zumba courses, body conditioning courses, Spinning Cycle classes, Cardio lessons, and Yoga classes. All the lessons are designed to exercise various body parts.
A key thing to note about the classes is that a qualified expert will be training you. Besides that, you can choose the schedule yourself using the timetable of this gym chain.
Many gym chains do not include classes in the membership package. However, Anytime Fitness is more flexible with this policy.
Are The Classes Included In The Anytime Fitness Membership?
Anytime Fitness allows members to benefit from the standard classes by opting for membership. This means you do not have to worry about paying extra for the fitness lessons.
Another good news is that you get unlimited access to the standard fitness classes. Keep in mind that team workouts are not included in this category.
However, it is essential to check the class schedule of this gym chain to maximize the benefits of unlimited access. You can create your own timetable to enjoy a different class each day without tiring yourself.
How Can I Find Anytime Fitness Class Schedule?
The primary platform where you will find the Anytime Fitness class schedule is Facebook. You must check out the page of the club location you are visiting. The gym chain uploads the monthly timetable there.
However, you can also eliminate the hassle by clicking the "Find a Gym" button on the website. After that, you should select the branch you have a membership of.
Once the location appears in the tab, click on it to open the page of that particular site. Then, you must scroll down a bit to the staff hours section. Below the timings, you will find a training schedule button.
Clicking on the schedule button will redirect you to the timetable on the Facebook page. Here is the class schedule of Bedford Hills as an example.
The pandemic is causing many people to fear for their lives and avoid visiting gyms. If you have the same fear, you should consider online classes instead of compromising fitness.
Does Anytime Fitness Have Online Classes?
Anytime Fitness does not offer live online classes to members. However, you can enjoy an alternative option of a pre-recorded session. The gym chain has a member's exclusive app where workout classes are uploaded regularly.
The best thing about the app is that you can connect with your trainer directly. Moreover, you can check the training schedule and book a session through the application.
A key thing to note about Anytime Fitness's classes is that they are conducted in a group session. So if you are not comfortable around people, you should consider private courses.
Are There Private Classes At Anytime Fitness?
The gym chain offers private classes in the form of personal training. You can benefit from a one-on-one session or small group workout. However, remember that personal training is not included in the membership.
You will have to pay additional fees through a per-hour payment model. The price can range from $35 to $75 for every session. Check out the Anytime Fitness personal training cost guide here to learn more.
Another thing to note about private classes is that the standard Zumba, Yoga, and other options may not be available. This is why it is best to consult a trainer.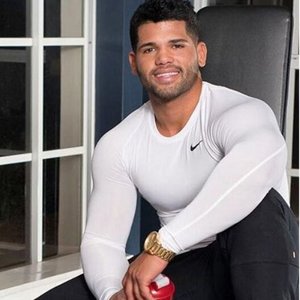 Austin is the author of loveatfirstfit.com and a personal trainer with extensive knowledge in nutrition. Austin is passionate about helping others to find a suitable healthy lifestyle and feel good about themselves. Austin's goal is to help people push their limits and achieve their physical performance.