Orthofeet Women's Orthopedic Mary Jane Shoes - Relieve Foot...
Versatile shoe that can be worn for a wide range of occasions, from casual...
Therapeutic design, soft, padded fabric interior with no overlays eliminates...
Orthofeet shoes have unmatched cushioning and benefit 20+ conditions including...
Includes premium orthotic insole and arch booster in every shoe for innovative...
The Orthofeet Springfield Mary Janes are ideal not only for hammer toes, but also for plantar fasciitis, which is a condition that often accompanies hammer toes. These shoes have multiple layers of cushioning that provide relief and support for your arches, toes and heels. They come in not just extra wide, but extra extra wide as well.
The top material is free of seams that might rub against your toes, and it has foam padding to ensure maximum comfort for hammer toes. The insoles are also removable to allow for custom orthotics.
---
For every woman who thought having a hammer toe condemns her to bland, unattractive shoes, the Rockport Cobb Hill Nicole ankle boots are the solution you have been searching for. These boots are stylish enough to wear to work or on a night out, and the arch support helps your toes avoid having to reach for the ground and encourages proper alignment throughout your foot.
They are breathable, and the rubber outsole absorbs shock and helps cushion your foot. Best of all, they come in three different widths, which leaves enough room for your toes no matter what size foot you have.
---
On Sale
The Propet TravelActiv sneakers are perfect for running errands or walking around during the week.  The mesh sides make the shoe quite breathable, and it is soft on the top so as to not cause discomfort to hammer toes. The shoes come in 13 different colors and styles, making them the ideal option for those who are looking for a shoe that matches a large amount of their clothing.
If you have an insert from your podiatrist for a hammer toe, this shoe makes the insertion process easy, as the footbed is removable. The TravelActiv sneakers also come in extra wide sizes to ensure that your toes are able to spread fully as you walk.
---
Drew Women's Cascade Barefoot Freedom Casual Comfortable...
Removable, Polyurethane Comfort Footbed with Sueded Topcover and Metatarsal...
Soft, Stretchable Fabric Lining with Lightweight, Rubber Outsole with EVA Wedge...
Tempered Steel Shank For Protection and Hook and Loop Fastened Footbed for...
Adjustable Top and Heel Straps For the Perfect Fit
Finding shoes to wear to the beach that are not harmful for your toes and the rest of your foot can be the ultimate challenge. Not only are these shoes supportive and hammer toe-friendly, they are also not bad to look at. The straps are soft and will not rub painfully against your toes or heel, and the back strap relieves your toes of the strain of gripping the shoe while walking.
The EVA-foam midsole and rubber outsole combine to reduce the impact of walking for your feet, and they support your arch very well.
---
If you miss wearing heels while suffering from a hammer toe, then this is the shoe for you. This dressy shoe has a slight heel, but a wide enough toe box and enough support that it is comfortable for hammer toes. These shoes come in three neutral colors, and the midsole combined with the EVA foam insole are shock absorbent and supportive of your arches. The insole is removable for easy customization.
These shoes come in wide and extra wide sizes.
---
For the women who can never seem to find a wide enough shoe in the store, the Apis Emey sneakers are the solution, as they come in widths up to a triple wide. The only downside is that these sneakers only come in gray and black, making them a bit limiting for women who enjoy colorful sneakers.
The rubber outsole teams up with the removable cushioned insert and midsole to be highly shock absorbent. The seamless top material is soft enough that you will not feel it against your hammertoe, and the mesh portions of these shoes make them quite breathable.
---
No products found.
The Vionic Pacific Rio platform sandals are perfect for people with high arches, although they might provide a bit too much arch support for people with flat feet. The EVA footbed and midsole are highly shock-absorbent. This pair of shoes is also well-suited for women who like a large number of options, as they come in 10 different colors.
The footbed is designed by a podiatrist in every Vionic shoe, so it is guaranteed to be a healthy choice for your feet.
Related: Best Running Shoes for High Arches
---
On Sale
One of the most unique and best features of the Clark Cloudsteppers Sillian shoes is the four layers of cushioning for maximum shock absorption. The top layer is removable, and the second layer is high-density foam to provide the largest degree of comfort for your feet. The third layer is the EVA midsole that is designed specifically to absorb shock, and then a lightweight EVA outsole. With all of these layers, your feet are well-protected from impact and stress.
These shoes come in nine different styles and colors, and they are effortless to slip on and off between errands.
---
On Sale
Dr. Scholl's Shoes Women's Madison Slip On Fashion Sneaker,...
SUSTAINABLY CRAFTED: Linings and topcloth made from recycled materials, recycled...
MATERIALS: Faux leather, soft canvas, flannel made from recycled plastic...
FIT: Slip-on fit with padded collar and twin stretch gore panels for easy slip...
SUSTAINABLE COMFORT: Susterra foam comfort insole crafted from 11% bio-based...
Dr. Scholl's has been a trusted name in shoes and inserts for many years, and this shoe is no exception to their longstanding legacy of comfortable footwear. These shoes also have the widest variety of designs, offering 20 different colors and styles so that there is a shoe for everyone.
The memory foam cushioning is comfortable for hammer toes and plantar fasciitis, and the midsole is shock-absorbent. There are many tiny holes in the outer material to make the shoes lightweight and breathable.
---
No products found.
Although high heels are not normally good for your feet, these Orthofeet BioHeels shoe are a welcome exception. Not only do these shoes provide ample arch support and cushioning, but they even come in extra wide sizes, which is rare for heels of any kind. The material on top is soft and seam-free with foam padding to ensure a comfortable fit for people with hammer toes.
Best of all, the toe box was designed to be extra deep specifically for the alleviation of pain from hammer toes by allowing room for custom orthotics. There is also a 60-day warranty offered even for shoes that have been worn, in case you are not completely satisfied.
---
On Sale
The Skechers Seagar dress shoes come in five different shades, from white to light pink to black. The woven mesh material is breathable and helps make the shoes lightweight so that they are not causing extra strain on your feet.
The rubber outsole pairs up with the memory foam insole to be highly shock-absorbent. In case you need to insert a custom orthotic, the insole is also removable.
---
This high-top model of sneakers from Skechers provides a high level of support, making them a good shoe for activities such as hiking. This model of shoe is specially designed to be extra deep as well as wide in order to accommodate hammer toes, providing a spacious toe box and allowing your toes to spread comfortably. The EVA foam midsole offers the maximum amount of shock absorption.
However, this might not be the best choice of shoe for people with wide feet, as they do not come in extra wide sizes. Additionally, the shoes only come in white and black, which might be somewhat restrictive if you enjoy a wider variety of colors.
---
Stylish Running Shoes for Hammer Toes: Asics Gel Nimbus 21
ASICS Women's Gel-Nimbus 21 Running Shoes, 5M, Blue...
FlyteFoam Propel Technology - ASICS energetic foam formulation that provides...
AHAR Outsole - Acronym for ASICS High Abrasion Rubber. Placed in critical areas...
Reflectivity - Contains reflective materials designed to enhance visibility...
Heel Clutching System Technology - Exoskeletal heel counter provides improved...
The Asics Gel Nimbus 21 running shoes come in an impressive array of 20 colors, guaranteed to delight people who like eye-catching footwear for exercise. The mesh material is soft for hammer toes and breathable and lightweight for running. The midsole absorbs impact, and the cushioned insole cradles your foot.
However, it might be wise to order a wide even if you would not normally, as the sizes run a bit narrow.
---
For those who have a job without a strict dress code, these shoes are just formal looking enough to make the cut, with a dressy outer material and a rubber athletic outsole for increased shock absorption and support. These shoes come in models for both women and men.
This pair of shoes will be comfortable all day long, with a memory foam insole to cushion your feet from impact.
---
ASICS Women's Gel-Excite 7 Running Shoes, 5, Black/Rose Gold
Jacquard Mesh Upper: Multi-directional mesh material improves ventilation and...
AmpliFoam Midsole: Engineered to maintain durability at softer densities,...
Ortholite X-40 Sockliner: This premium sockliner features higher rebound...
Rearfoot GEL technology cushioning system: Attenuates shock during impact phase...
This athletic shoe is a close second in the race for the most color options, with 18 different shades available. These shoes might not be the most supportive running shoes, but they are well-suited for light daily activity and walking. The midsole protects your feet from shock.
However, it is a good idea to order a bigger size in a wide as the sizes might be smaller than what you would expect. This is also not the best option for people who need extra wide sizes, as those are not offered for this model of shoe.
---
The New Balance 680-V6 running shoes come in an assortment of 10 colors, and they are versatile enough for running as well as walking. The outer material is soft and breathable to ensure maximum comfort for hammer toes, and the cushioned insert along with the EVA midsole provide ample shock absorption.
However, these might not be the most long-lasting shoes on this list.
---
What to Look for in Shoes for Hammer Toes
Have you ever worn a pair of shoes that might have been a bit painful and tight around your toes, but not so much that it kept you from wearing them? Whether it was a classic pair of high heels or ballet flats or even flip flops that seemed comfortable at the time, you might have noticed a bit of curling in one of your small toes over time. This is an early warning sign that a hammer toe is forming, and it can make many shoes uncomfortable to wear if it gets worse.
The best shoes for hammer toes have a wide and deep toe box, material that does not rub, a cushioned sole and ample arch support. They should not have high heels. Some of the best styles include ankle boots, athletic shoes, sandals, sneakers, loafers and Mary Janes.
Having to purchase shoes for a hammer toe might feel limiting, but there are still a wide variety of styles that you can buy that will be comfortable for your feet and not make your hammer toe worse. In this article, we will list 16 of the best shoes on the market for hammer toes as well as provide tips on what to look for when trying on shoes for hammer toes.
Key Features of Shoes for Hammer Toes
When you are searching for a shoe that is kind to hammer toes, there are several aspects to note:
The shoes should have a deep and wide toe box.
There should be soft material on the top.
The shoes should not have high heels.
They should provide good arch support and have a cushioned sole.
To hear a detailed explanation of what to look for in shoes for hammer toes and even how to modify shoes you currently own to make them better for hammer toes, view the video below.
Cause of Hammer Toes
A hammer toe is caused when one of your toes is forced to curl in order to reach the ground. Usually this happens if your shoes are too narrow or small or they are pointed at the front, which forces your toes into an unnatural position. This leads to the middle joint of your toe curling, and if you catch it in time, the toe can still straighten. However, eventually, the toe will curl permanently, and if it is severe enough, it will need surgery to correct.
Other causes of hammer toes include arthritis, high arches, an injury, flat feet and bunions, which force your big toe toward your second toe. High heels, ballet flats and thong flip flops are shoes that commonly cause hammer toes.
If you are living with a hammer toe, it is important to find shoes that do not rub or make your hammer toe worse.
Key Takeaway
In this article, we have listed 16 of the best shoes for hammer toes as well as some of the key features to look for when buying hammer toe shoes. To summarize, here are a few of the main points:
Hammer toes are often caused by shoes that are too tight, flat or pointed at the ends.
Shoes for hammer toes should have a deep and wide toe box, soft material on top, a cushioned sole and good arch support.
If your favorite shoes are made of leather, you can stretch them to make the toe box deeper and more comfortable for your hammer toe.
Loveatfirstfit.com is a participant in the Amazon Services LLC Associates Program, an affiliate advertising program designed to provide a means for sites to earn advertising fees by advertising and linking to Amazon.com. We may earn a commission when you buy through links on our site.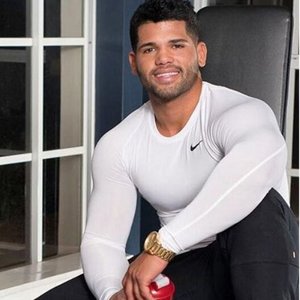 Austin is the author of loveatfirstfit.com and a personal trainer with extensive knowledge in nutrition. Austin is passionate about helping others to find a suitable healthy lifestyle and feel good about themselves. Austin's goal is to help people push their limits and achieve their physical performance.
Last update on 2023-02-13 / Affiliate links / Images from Amazon Product Advertising API