Few people get excited when they get their jury duty summons in the mail. You may have to take time off of work, and sitting in a cold courthouse all day is not much of a vacation.
Still, it is a necessary part of life in the United States, and you may end up enjoying watching the justice system in action. 
If you have just gotten your first summons, or if you haven't been in a while, you should know what outfits are allowed and not allowed in the courtroom.
Can You Wear Sneakers to Jury Duty?
Yes, you can wear sneakers to jury duty as long as you look presentable to the court. You are expected to conduct yourself in a courteous and professional manner when appearing at the courthouse. In addition, you must wear the appropriate clothes to preserve the dignity of the court.
Whatever shoe you choose, you will potentially have to wear it for many hours straight. Kicking your shoes off and airing out your feet is obviously not an option when you are sitting on a jury and expected to maintain a certain level of decorum.
Your only shoe restriction when attending jury duty is that you may not wear flip-flops. Here are some of the best shoe options to choose from when you are getting ready for jury duty. 
Sneakers
Sneakers are a good choice for jury duty. They are comfortable, presentable, and you probably already have a pair that fits you well. Make sure they are breathable and that you wear socks to avoid unnecessary odor after you have been sitting in them all day long. 
Related: Difference Between Sneakers Tennis Shoes
Orthopedic Shoes
Another great option is an orthopedic shoe. If you know you have certain foot pain or issues, a shoe that is designed to support you, or that can accommodate a supportive or custom insole, will be a lifesaver at the end of a long day. 
Orthopedic shoes are available in lots of styles, from sneakers to dressier shoes. If you want to wear a nice looking business-attire shoe that has orthopedic qualities you can easily find something that will suit your needs.  
Flats
Flats are shoes that look a little bit dressier but have no heels. They are great to wear for long days on a jury because sometimes even just sitting in heeled shoes can start to bother your feet. Finding a good flat will allow you to look nice or complete your outfit while keeping your feet happy. 
Low and Comfortable Heel 
While flats are a great option if you don't have a comfortable heel, you can find low heels that are supportive and won't make your feet hurt. There are orthopedic heels that provide extra support in key areas so you can look dressed up but remain pain-free, and there are also some non-orthopedic heels that may be comfortable for you as well. 
The best way to determine whether a low heel is comfortable is to wear it around the house before you wear it outside. You don't want to get stuck 4 hours into jury duty and realize you chose the wrong shoes for the job. 
Loafer or Comfortable Dress Shoe
A loafer is a great middle-ground between sneakers and dressier shoes. They can be a bit more comfortable than a dressier shoe like an oxford, but look a bit classier than an athletic shoe. A dress shoe that is comfortable is also a good option. Both are an easy way to dress up a pair of jeans and a nice shirt while remaining comfortable.
Can You Wear Flip Flops for Jury Duty?
No, you cannot wear flip-flops for jury duty. For example, the United States District Court for the District of New Mexico has this requirement in its dress code: "All laypersons should wear shoes in the courtroom. (Thongs are not acceptable)." The word "thongs" here refers to flip flops. So at least in this courtroom, you are not allowed to wear flip-flops.
There may be courtrooms that have less strict dress codes. While theoretically, you could wear flip-flops to court where it is not specifically forbidden by the dress code, the question is why would you want to do that?
In court, your audience is the Judge (and the jury in some cases.) Your future could be determined by those people. You would absolutely want to make a great first impression on them. So dress as you care. Because you should.
Recommended Type of Sneakers for Jury Duty
Breathability and sweat control are pretty important when you have to wear your shoe all day long. You won't be comfortable with your foot sitting in a dark sweatbox for hours on end, and there is the possibility of an odor occurring that you won't want to subject your fellow jurors to. 
Quality
What to Look for
Why
Breathability & Sweat Control
Mesh outer
Moisture-wicking inner lining
Odor control
Comfort
Foot health
Fit
Roomy toe-box
Width of shoe
Arch support
Pain reduction
Overall comfort
Appearance
Cleanliness of shoe
Presentable appearance 
Comfort
EVA midsole
Cushion
Pain avoidance
Fit and comfort are both important in keeping your feet happy in their shoes all day. Make sure that your shoe fits appropriately in the toe-box, from side to side, and for your foot type as well.
Your toes should not butt up against the end of your shoe, and they should feel comfortable wiggling around. If you have narrow or wide feet, make sure that your sneaker fits comfortably and is not too tight or too loose. It is also important to make sure you have adequate arch support to avoid any unnecessary pain or discomfort. 
Lastly, the appearance of the shoe should be taken into account. If you are using sneakers you already have, make sure to clean them up a bit if they are extra dirty or muddy. If you are purchasing a new pair of shoes that you intend to wear to jury duty and other places you must be presentable, it is probably a good idea to avoid loud colors and patterns and opt for a more basic look.
Shoes to Avoid at Jury Duty
While most jury duty dress codes only request that you do not wear flip-flops, there are other shoes that you should probably avoid for your comfort and sanity, and to help your time as a juror go smoothly.
Sandals
While most dress codes don't specifically say sandals other than flip-flops are not okay, you might want to opt to not wear sandals to jury duty because they are open-toed and often have metal parts.
They look a little less presentable than close-toed shoes, and your feet are more exposed to the cold courtroom. If you tend to get cold feet or if you are affected by the cold easily, you might find yourself regretting the decision to wear shoes that expose your toes to the air conditioning. 
Sandals also often have metal parts, and many courthouses require you to walk through a metal detector to enter. It will help the day go more smoothly if you avoid wearing metal.
High Heels
If you have a super comfortable pair of high heels that you love wearing, this section might not apply to you. However, most high heels are not known for being comfortable. There is a good chance you will regret wearing your sky-high heels to jury duty after you have been in them for hours with no end in sight. 
Fancy Dress Shoes
While dress codes prefer business attire, like high heels, fancy dress shoes are not known for their comfort features. Swap out your dress shoes for a middle-ground pair of loafers that are both presentable and more comfortable. 
Shoes with Metal Buckles or Zippers
When you enter most courthouses, you will have to walk through a metal detector. Wearing shoes that have metal buckles or zippers or other metal accessories will make this process more difficult, especially if your shoes are hard to remove. Avoid the whole debacle and choose shoes that have no metal parts or at least are easy to slip off so you don't set the alarm off.
What is the Dress Code for Jury Duty?
The appropriate attire for jury duty is business casual. The court suggests wearing comfortable and formal outfits to demonstrate their respect toward the court. While most courthouses prefer that you wear business attire to jury duty, you can wear sneakers as long as you look presentable.
It can be a little nerve-racking to attend jury duty for the first time, but you can help it go as smoothly as possible by making sure you are comfortable and following the dress code guidelines available to you.
You should dress for a professional look or at least business casual in the courtroom. The courtroom tends to be cold and extra layers plus a jacket or sweater are recommended.
What Not to Wear to Jury Duty
These attires are considered "not proper", and the court may order you to go home and reschedule for another court appearance:
Shorts
Mini Skirts
Tank Tops
Flip Flops
Hats
If you're wearing hats for religious reasons, politely explain and it can be an exception. Try to leave your jewelry at home as you'll have to pass the metal detectors.
Jeans are allowed for jury duty in the courtroom, and dark-colored jeans are recommended. Avoid jeans with rips and tears. Please note that the court has the final say on whether your attire is "appropriate" for the courtroom or not.
How to Look Presentable at Jury Duty
While every courthouse might have a slightly different idea of what is okay and not okay to wear to jury duty, many follow the same basic guidelines. The United States District Court Central District of California enforces: 
No tank tops
No flip-flops
No hats (except for religious purposes)
No shorts
No mini-skirts
Business attire preferred
Most courts follow this general dress code, preferring jurors to wear pants, long skirts, shirts with sleeves, and close-toed shoes. While they prefer (or "strongly suggest") business attire, they do not require ties. 
The only shoe requirements are that you not wear flip-flops, so as long as you wear pants and a nice shirt, sneakers are acceptable footwear for jury duty. As courthouses tend to run cold, it is probably unnecessary to wear shorts anyway, but you can wear a short-sleeved shirt if you are concerned about overheating.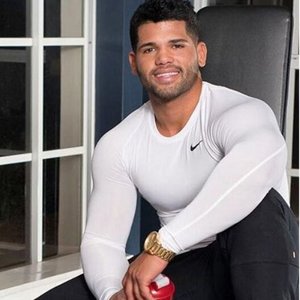 Austin is the author of loveatfirstfit.com and a personal trainer with extensive knowledge in nutrition. Austin is passionate about helping others to find a suitable healthy lifestyle and feel good about themselves. Austin's goal is to help people push their limits and achieve their physical performance.