Many gyms offer daycare centers for their members. Fitness facilities provide this service mainly to make it easier for parents to use the gym without any worries.
24 Hour Fitness clubs are famous all over the US. So you may be wondering if they have daycare. Well, here is what you need to know about it.
Does 24 Hour Fitness Have Daycare?
Unfortunately, 24 Hour Fitness is not offering daycare services to its members. They also don't have a kids club for infants and other young children. If you bring kids of age three and above to the club, you will have to supervise them.
Many gyms that offer daycare services do not include it in their membership fee. Instead, they charge additional money from the member when they bring their child to the gym.
You don't have to worry about paying an additional fee at 24 Hour Fitness. This is because they don't offer daycare. If you're wondering whether this restriction is at all their locations, please keep on reading.
Do All 24 Hour Fitness Locations Don't Have Daycare?
All locations of 24 Hour Fitness don't have daycare for kids. You will not find a babysitter at any one of their clubs. Besides that, they don't have clubs where kids can enjoy playdates.
If you have a kid and want to visit 24 Hour Fitness, then you must make other arrangements for them. This is because infants are not allowed at the club.
Meanwhile, if you take your kid of age four or above, you will have to supervise them at all times. So you won't be able to use the gym or other amenities at the club.
A few years back, the fitness chain used to have a daycare center for its customers. However, now they have stopped.
Why Doesn't 24 Hour Fitness Have Daycare?
Before 2020, the fitness chain used to have daycare, but they stopped it due to financial reasons. The club sent out a mail to its members and informed them of this move.
Some people even started a petition to prevent 24 Hour Fitness from stopping the daycare service. However, the signature limit was not met, and so the club didn't reverse its decision.
The primary reason why the club does not have a daycare anymore is that they cannot afford it. Because of the pandemic, the fitness chain suffered major losses due to closure.
In June 2020, 24 Hour Fitness even filed for bankruptcy. Since then, they have closed 130 of their clubs. That is why they removed daycare from their amenities.
Will 24 Hour Fitness Have Daycare In The Future?
Currently, the fitness chain is still recovering from the losses that coronavirus caused. That is why they haven't released an official statement about restarting the daycare service.
It is unlikely that 24 Hour Fitness will start daycare soon. They are still trying to save costs, and a kids club is an unnecessary expense for them. This is because many people who use their service do not have infants.
If you have an infant you cannot leave at home, then it is best to opt for a gym that has daycare. Many places in the US do have kids' clubs and childcare centers for members.
What Other Gyms Have Daycare?
Many gyms in the US offer a daycare to make it convenient for their parent members to use fitness facilities. Here are the top gyms that have a daycare for their customers:
YMCA
Equinox
Life Time Fitness
Crunch
Besides that, there are other places that you can go to for daycare service. Here is what you need to know.
Where Else Can You Go For Daycare?
There are many places in the US that you can visit for daycare. For example, there are proper childcare centers in which you can enroll your kids. Besides that, many places have kids clubs where you can leave your child for a playdate.
Apart from that, their alternatives to daycare as well. You can make different arrangements for your child when you go to the gym.
What Else Can You Do With Your Child When You Go To The Gym?
One of the top things you can do when you go to the gym is get a babysitter. They can watch over your kid at your place or take them to the park while you get your workout done.
Besides that, you can have one of your older kids watch the young ones. Additionally, you can leave your child with some other family member.
Are There Any Daycare At 24 Hour Fitness In 2023?
There is no daycare at 24 Hour Fitness right now. They stopped the service due to financial reasons. If you want to leave your child at a daycare, you will have to join other gyms.
Besides that, you can leave your kid with someone else. This is because 24 Hour Fitness does not have daycare at all their locations.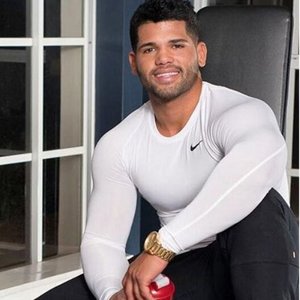 Austin is the author of loveatfirstfit.com and a personal trainer with extensive knowledge in nutrition. Austin is passionate about helping others to find a suitable healthy lifestyle and feel good about themselves. Austin's goal is to help people push their limits and achieve their physical performance.