Many people crave to join a gym or fitness club so that they may use equipment that they don't have at home.
Swimming and other aquatic activities may be included in your workout routine when you join a fitness club with a pool. Not all gyms, however, have pools.
Does Lifetime Fitness have a pool? 
Lifetime Fitness has an open swimming pool of 25 yards long with a depth ranging from 3 and a half feet to 6 feet. They made a grand opening in June 2002 even though it was authorized in February 2000.
Having its locations in more than 150 places over Canada and the United States. If you are considering joining Lifetime Fitness, check out their membership pricing options and request a guest pass.
Lifetime has an indoor and outdoor pool. In which you don't have to be a lifetime fitness member before you can have access to the outdoor pool. Each pool has its own set of hours for opening and closing.
Lifetime Indoor Pool Hours
Monday to Friday:- 5:00 am – 10:45 pm
Sunday and Saturday:- 5:00 am – 9:45 pm.
Lifetime Outdoor Pool Hours
Monday to Saturday:- 10:00 am – 8:00 pm
Sunday:- 10:00 am – 6:00 pm.
Lifetime Swimming Pool Rules
As much as there is a lot of enjoyment for you at the Lifetime Fitness pool, safety measures have also been put in place to avoid any form of accident.
No child under the age of 12 is allowed to swim in the pool outside the Family Swim hours. Except they are participants of an organized Lifetime program.
Swimmers under the age of 12 – 14 during the Family Swim hours must always be monitored and supervised by an adult. 
The appropriate swimwear is required to be worn in the pool.
Rough play is not allowed.
Avoid bringing any food or drink except bottled water close to the pool area.
Users with first aid treatment of any kind are not allowed into the pool.
Showering with body soap before entering the pool is necessary. To wash off every form of oil on the body.
All swimming instructors must be a worker at Lifetime. Therefore, you must always obey all instructions from the Aquatics Team Members.
Behaviors like smoking and drinking alcoholic drinks are not allowed in the pool area.
Keep glass containers away from the pool center.
Lifetime Fitness Swimming Pool Requirements
With all these safety rules stated above, the Lifetime Fitness pool is free for all ages.
It's free to be used by members over the age of 3months who are referred to as Minor Members but under the age of 14 who are also referred to as Junior Members under the supervision of an adult.
Lifetime Fitness Swimming Lessons
At Life Time, you'll find an open, friendly swimming pool no matter the season. Their designated lap and leisure pools can accommodate everything from peaceful morning laps to a lively pool day with the family.
Life Time Swim has more than just world-class pools. They also have experienced instructors who can help you improve both your swimming and technique. Here is the list of the swimming classes Lifetime offers:
Group Swim Lessons
Semi-Private Lessons (2 people)
Private Lessons
Adult Masters (Tri) Swimming
Water Aerobics
One of the most important lessons children can learn is swimming. It can teach them self-esteem, encourage physical fitness, and cut the risk of drowning.
During school break, bring your kids to our swim clinic. It's a 2-3 hour session that includes lessons, healthy meals, and fun water sports.
With our 1:6 instructor-to-student ratio, you'll learn how to improve both your technique and confidence in a fun and challenging group environment.
Our semi-private lessons are designed to help swimmers improve their balance, coordination, and swimming speed.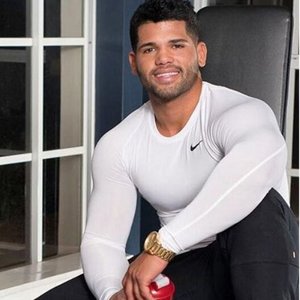 Austin is the author of loveatfirstfit.com and a personal trainer with extensive knowledge in nutrition. Austin is passionate about helping others to find a suitable healthy lifestyle and feel good about themselves. Austin's goal is to help people push their limits and achieve their physical performance.