One of the best ways many gyms and fitness centers boost their membership is by offering guest passes. Doing this allows people to get a taste of the gym, and they can decide if they want to opt for a membership.
If you are looking to avail an LA Fitness Guest Pass, here is what you must know.
Does LA Fitness Have Guest Pass?
Yes, LA Fitness does offer guest passes. To activate the LA Fitness 3 days free pass, you must complete a fitness analysis and activate the free pass within 30 days. Guests must also have an orientation with a member before they can use the pass.
Fortunately, the LA Fitness guest pass is free for everyone. You can apply for the pass by visiting this page, or by visiting one of their facilities near you.
After the application, you can redeem the guest pass at the location of your choosing. The pass is for anyone over 18, but people between 13 and 16 can visit with a guardian present, and those over 16 can visit with a signed liability waiver.
Who Can Get LA Fitness Guest Passes?
Anyone wanting to try the LA Fitness facilities can get the guest pass. The guest has to be eighteen years at least or older.
If the person is between age 14 and 18, they must come with a guardian or parent. Besides that, they must sign a responsibility waiver to use the facilities.
Besides these, there are also other guest pass policies you will have to follow to use the club amenities.
What Is The LA Fitness Guest Pass Policy?
The guest pass comes with a few conditions you must fulfill. These include that you have to present a picture ID when checking into the club.
There is also a limit to the amount of free guest passes you can claim. For example, one person can only claim one pass in six months.
The amenities you can enjoy on the guest pass will also vary between each club location. In some locations, you might have to pay for using amenities such as the court or sauna.
Finally, you must activate your pass within 30 days of LA Fitness emailing it to you, or it will not be valid. It is also crucial to understand the facilities and equipment you can use there.
Can Guest Pass Use Any Equipment Or Facilities At LA Fitness?
If you have a guest pass, you can use most of the gym facilities to get the experience such as sauna. However, not every club location will allow you to experience all the facilities.
What you can use will depend on the location, so you must ask the staff there. The staff will also do a fitness analysis when you enter to understand if you have any special needs.
You will also go through an orientation to get familiar with the club rules. After that, you can explore the gym as much as you like.
Can I Bring A Guest With Me To LA Fitness?
If you are a member of LA Fitness, you can take a guest with you. You must visit the club and request a VIP Guest Pass from the staff or the General Manager to activate such a pass.
There is no cost to add a friend, and they can explore the gym amenities with you in no time. The manager will give you more information on this guest pass.
If you decide to join LA Fitness, the club charges around $35 per month for Single Club Access for six months.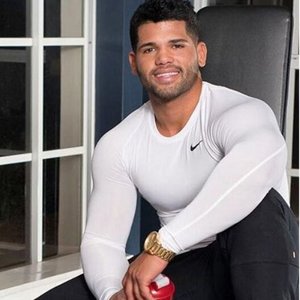 Austin is the author of loveatfirstfit.com and a personal trainer with extensive knowledge in nutrition. Austin is passionate about helping others to find a suitable healthy lifestyle and feel good about themselves. Austin's goal is to help people push their limits and achieve their physical performance.