When trying to find a gym that is right for your needs, you may want to try out what they have to offer before you commit to a membership. For this reason, many gyms and fitness centers offer guest passes.
A guest pass gives you a temporary allowance to use the facilities and equipment at a gym you are not a member of.
This amenity also allows you to bring a guest along on your workout if you have a friend who is not already a member at your gym. However, guest passes do come with some limitations.
Does Lifetime Fitness Have Guest Passes?
Lifetime Fitness offers guest passes starting from $20. Anyone over 18 years old can request a guest pass from Lifetime Fitness in-person or online via their app. To get in Lifetime Fitness for free, members can bring their guests once a month.
Fill out the form on their website to request a guest pass, and they will contact you to let you know if the guest pass is approved or you can access guest pass information in the Lifetime Fitness app on your phone.
Download Lifetime Fitness App iOS | Android
When you apply for the pass, Lifetime Fitness will ask for your name, email, phone number, birth year, and the location where you would like to attend. There are many different Lifetime Fitness locations across the country.
Check if other major fitness clubs offer guest passes:
Do All Lifetime Fitness Locations Offer a Guest Pass?
All of Lifetime Fitness's 150 locations across the country offer guest passes by request. However, you must be a resident of the area where the Lifetime Fitness you intend to visit is located.
Guest pass availability may be limited due to public health restrictions and rules may vary from location to location.
Are Lifetime Fitness Guest Passes Free?
Guest passes at Lifetime Fitness are priced at around $20 to $40 depending on the location and how many guests are included on the pass.
For instance, a pass for a single person will cost less than what a couple or family would pay. There is also a three-day pass available for purchase.
If you are a member of Lifetime Fitness already, your membership includes guest passes as well.
Each member receives two passes each month. Members may accompany their guests to the fitness club once a month.
Who Can Get Lifetime Fitness Guest Passes?
Anyone 18 years of age or older can apply for a guest pass. If you are under 18 you must be accompanied by an adult and provide a parental or legal guardian permission agreement.
This agreement is necessary if the supervising adult with the child is not their parent or legal guardian.
Guest pass options are available for single users, couples, and families. There are facilities for children with play hours that vary by location.
Members receive two complimentary guest passes a month and may use one pass per person, per month. Members must accompany their guests while visiting the fitness club.
What is the Lifetime Fitness Guest Pass Policy?
Guest passes must be requested ahead of time or in person unless you are accompanied by a member who is providing your pass.
Guest hours are Monday through Thursday from 9 A.M. to 8 P.M. and Friday through Sunday from 9 A.M. until 6 P.M.
The kid's facilities hours vary by location and may be different from the guest hours. You should contact your nearest Lifetime Fitness or check online for details.
The Lifetime Fitness policies adhere to local and state safety guidelines. You can find more information about what Lifetime Fitness is doing to keep its members and guests safe on the club's website.
A government-issued I.D. is required to register for a guest pass upon check-in. When arriving at the club, be sure to go to the front desk first so you can be checked in and have any questions answered. Guests are only eligible for one pass in a 60 day period.
State and local health restrictions vary but Lifetime Fitness states in their guest and members policy that they are not held responsible for any illness or injury that may be contracted on the premises.
They note that vigorous exercise causes excessive breathing so social distancing is paramount, especially indoors.
Can the Guest Pass Be Used for Any Equipment or Facilities at Lifetime Fitness?
There are restrictions on what facilities and equipment are available for guests at Lifetime Fitness. Amenities such as outdoor pools, basketball courts, group classes, and group training are all reserved for members of the club.
Access to facilities such as racquet courts and the outdoor pools are available at extra cost and with varying rules and policies by location.
Certain areas and amenities may also be subject to conditions for members of Lifetime Fitness.
Guests of members are permitted to use the same facilities and amenities as the member they are with.
This includes group fitness classes and group training as well as LifeCafe, LifeSpa, LifeClinic, and the MediSpa.
Can I Bring a Guest With Me to Lifetime Fitness?
If you are a member you may bring one guest with you to Lifetime Fitness per month. Guest passes are included with a membership.
As a guest, you may purchase passes for yourself, your family, or for you and your partner.
If you must bring a small child with you, they do not require a separate guest pass but must stay under your supervision at all times.
Getting the chance to try all that a gym has to offer before you commit to spending money every month on membership is a great opportunity and gives you a chance to make a smart financial decision.
Guest passes offer an opportunity for everyone to experience a fitness club without a significant price tag.
Many gyms and fitness centers offer great deals for families and couples, which allows you to spend time together while you work on your health and wellness.
Look up your local fitness club and inquire about their guest pass policy, you may find a gym you truly love.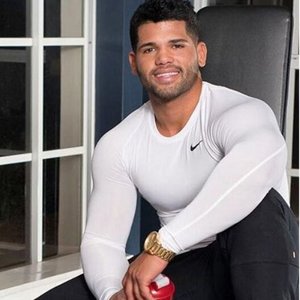 Austin is the author of loveatfirstfit.com and a personal trainer with extensive knowledge in nutrition. Austin is passionate about helping others to find a suitable healthy lifestyle and feel good about themselves. Austin's goal is to help people push their limits and achieve their physical performance.