Many gyms and health club facilities have pools. It is an incredible addition that offers more diversity to the members.
However, not all gyms and such places offer a pool because of limited space or other reasons. Planet Fitness is one of the most popular gyms that is cost-effective.
So, if you are wondering whether Planet Fitness has a pool, you are in the right place. Here is everything you need to know about its amenities.
Learn More: Planet Fitness Membership Cost
Does Planet Fitness Have A Pool?
Unfortunately, Planet Fitness does not offer a pool in its facilities. It has never had a pool, and it doesn't plan on offering a swimming pool amenity to its members. That is why if swimming is your workout, you might not get the most out of its membership.
Remember that offering a pool is not an easy task. It requires a lot of investment, which can increase the costs for the gym owners and customers.
That is why some gyms offer a swimming pool in selected locations, but not all.
Learn More: Does Plant Fitness Have Showers?
Do All Planet Fitness Locations Don't Have Pools?
No Planet Fitness locations offer a pool to its customers. Instead, you will find other gym amenities. However, there will be no swimming pool.
Even the international locations don't have a swimming pool. Planet Fitness in the US is in all fifty states, and not one of them offers a swimming pool.
Of course, there is a reason why the most popular gym does not offer a swimming pool to its customers.
Why Doesn't Planet Fitness Have Pools?
The reason Planet Fitness does not have pools is because of the high cost. If they add a pool, it will raise their costs, and they will have to transfer this cost to the consumer. So, the prices will increase.
However, Planet Fitness is known for being one of the most affordable gyms. Of course, the brand does not want to lose this selling point and edge in the market.
So, it does not offer a swimming pool anytime soon to its customers. Of course, you can opt for other gyms that offer pools to their members. 
What Other Gyms Have Pools?
Other gyms that offer a swimming pool include Gold's Gym, LA Fitness, 24 Hour Fitness, Life Time Fitness, and many others. If you want a swimming pool, you can opt for these and become a member.
Of course, the rates will vary, and so will the size of the pool. That is why you can factor in these things before you decide.
If you don't want to become a gym member, you can also opt for other facilities with pools.
Where Else Can You Go For Swimming?
There are many recreation centers and public pools in the US where you can swim. You can check for such facilities in your region and opt to swim there. There are also private swimming pool facilities you can opt for.
So, don't forget to do your research and find these facilities near you in no time.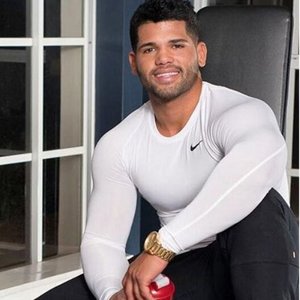 Austin is the author of loveatfirstfit.com and a personal trainer with extensive knowledge in nutrition. Austin is passionate about helping others to find a suitable healthy lifestyle and feel good about themselves. Austin's goal is to help people push their limits and achieve their physical performance.