Running is hard as it is to go around in cheap and unreliable shoes. When you run, you invest time in yourself, whether for health reasons or because you want to have a hobby that allows you to get in shape. Whatever the reason, you should also be investing money in it, as it will result in better outcomes in the long run.
Are Expensive Running Shoes Worth it?
Statistically, there are more higher positive review ratios in mid-range $100 running shoes than expensive $175-$300 running shoes by 8%-10%. Most people with a medium budget that bought high-end running shoes are a result of the brand's marketing victory. If you have a budget of $100 to buy running shoes and you are wondering if you should upgrade to $175-$200, our verdict is they are not worth it.
Most expensive brands purposely make the sole lighter and smaller, so the runner can go faster, but this results in the shoe being shorter-lived than others. On the other hand, some of the less expensive brands offer a bigger, wider sole, but that makes them a bit heavier than others. Read some of the reviews before you decide on a better perspective on what other runners say.
When you're in doubt, go with how you feel. Running shoes must feel right, no tightness, and no soreness. Every brand has some positives and negatives, but what matters is your distance and fitness goals. If you are still not sure, invest in a mid-range shoe, somewhere close or below to $100, and see if they give you enough support and speed. If you don't feel those qualities from your running shoes, you may consider upgrading.
Most brands offer the option to try your shoe on and see if it feels right when you buy it online (especially on Amazon). If you didn't like how it feels on your foot, you can simply return it for a refund without extra charge like restocking fees.
How Much Do Good Running Shoes Cost?
The average price of running shoes is $75, with most people spending between $50 to $100. Some people spend more than $200 because they care about the brand and their level of commitment to running. $100 running shoes have better support than $50 running shoes and can give you a better running experience.
In this post, will break down the cost of running shoes for you. Let's start with the reasons why you should spend money on running shoes, and why expensive shoes may be worth it. Then, we'll cover the different brands of running shoes and their cost, giving you the advantages and reasons to get them. Before we conclude, we'll give you a roundup of what footwear to get and why to do it.
Related: How Much of a Difference Does Running Shoes Make?
Many people think running shoes are to be replaced every 400 miles, which could be quickly for some, and more time for others. The truth is, spending on running shoes is completely subjective, but you can expect good running shoes with $75-$100 Budget.
What to Look for in Running Shoes
Distance: the longer you go, the better the shoes need to be.
Technology: more technology means more money, but if 400 miles sounds short to you, then you have to invest in it.
Design: some people like to invest in a cool color or pattern, but it is not essential.
Breathability: though many think of this as technology, some shoes don't come with a breathable mesh, causing extra heat to slow you down.
Brand: every brand is different, but sometimes they charge more for their logo and name.
Accessibility: no one wants a shoe that takes months to get delivered, so consider how often and where each brand ships before buying your chosen shoes.
Related: How Does Shoe Drop Affect Running? 8mm vs 4mm vs Zero Drop
Nike Running Shoes Competitors
These are just some common brands, some of which, like Asics, Newton, and Saucony, are specific for running shoes. Others, like Adidas, Nike, and New Balance, carry other products and charge based on the brand name.
Hoka
These are considered top-quality and technology, but the prices show it.
The models are extra modern.
There are various technologies and cushioning to pick from depending on your running style.
Mizuno
They have a responsive technology that molds itself to the runner's stride and style.
They are considered the most reliable and stable shoes.
They come out with many models a year, helping users pick any price that suits them.
Brooks
They have been around for over a decade, making them a reliable running brand.
They offer various models in many price ranges, for avid runners and leisure runners alike.
They adapt their technology, though not as often as other brands.
Asics
These shoes are extremely popular and have many styles and colors.
They add various models every year, but the technology doesn't change much.
They are affordable for those looking to start running with reliable technology and support.
Related: Top 8 Best Running Shoe Brands that are Trusted by the Public
Examples of Expensive Running Shoes
Newton Running Gravity 9
Newton Gravity 9 Running Shoes - 10.5 - Blue
Adaptive Fit Mesh- Moulds to the contours of your foot for a secure fit whilst...
Seamless Construction- Offers a snug fit that eliminates chaffing and rubbing.
Advanced Lacing System- Versatile fit that locks down the midfoot.
Anatomically Designed Skeletal Tongue- Wraps around the foot for a snug,...
This shoe is the latest model from Newton.  These are the latest model from Newton and considered the best men's running shoes, but also the best women's running shoes because of their reliability, support, and design.
Here are some reasons why you should buy this shoe:
They combine the latest technology Adaptative Fit Mesh to create comfort and responsiveness.
They have better cushioning for long-distance running.
They are lightweight.
These shoes are considered the top line for avid runners, so they have designs for everyone.
Hoka One Rincon 6 Running Shoes
While this is not the latest or most expensive model from Hoka, it does offer the best cushioning and technology for higher price.
Here are some reasons why you should buy this shoe:
They are very lightweight, made for running in any kind of terrain.
They have more cushioning and support than most shoes.
They are extremely breathable for long runs in any weather.
They are relatively sturdy, so they will last longer than other shoes.
Mizuno Wave Ride 23 Waveknit Running Shoe
Mizuno Men's Wave Rider 23 WAVEKNIT Running Shoe,...
Inspired by our Iconic wave technology, Mizuno introduces the 2nd WAVEKNIT. With...
Waveknit upper design stretches and moves with your foot like no other knit...
Mizuno WAVE: Wave sets the standard for running shoe technologies. Given that it...
U4ic Midsole provides optimal shock attenuation, durability and a superior ride
This latest Mizuno shoe is a great choice for everyday runners and trainers. It comes in various colors for men's and women's, and it looks more modern than previous models.
Here are some reasons why you should buy this shoe:
They have a double foam technology to add cushioning to the entire foot.
They have a very light mesh for extra breathability.
They have a better shock-resistant sole to prevent injuries.
They are considered the most adaptive to your stride and gait, for better form while running or walking.
Examples of Average Running Shoes
Asics GT-2000 7 Running Shoes
ASICS GT-2000 7 Men's Running Shoe (7 4E US, Black/White)
Rearfoot and Forefoot GEL Technology Cushioning System - Attenuates shock during...
I.G.S (Impact Guidance System) Technology - ASICS design philosophy that employs...
Guidance Line Midsole Technology - Vertical flex groove decouples the tooling...
AHAR Outsole - Acronym for ASICS High Abrasion Rubber. Placed in critical areas...
While this is not the latest Asics model, it is considered a reliable and good men's and women's running shoe under $100. This is a reliable brand that has made a name for itself in the running scene.
Here are some reasons why you should buy this shoe:
They have the I.G.S (Impact Guidance System) Technology, which is made to help you enhance the foot's natural gait from heel-strike to toe-off.
They offer cushioning in critical areas of the foot to prevent injuries.
They come in various colors and styles, so everyone can find one they like.
They are found in every shoe and department store, making them more accessible.
Brooks Revel 3 Running Shoe
Brooks Mens Revel 3 Running Shoe - Primer/Ebony/Black - D -...
THIS MEN'S SHOE IS FOR: Neutral runners looking for a shoe that looks good and...
BALANCED, SOFT CUSHIONING: BioMoGo DNA cushioning adapts to your stride, weight,...
SOFT, COMFORTABLE, AND VERSATILE FIT: Enjoy the secure fit of an inner bootie...
FRESH LOOK: The redesigned flat-knit upper and midsole provide a look and feel...
This is not a shoe for a marathon runner, for that level of running you need to look at the higher-end models from Brooks. However, this is a reliable running shoe that will last longer and costs under $100.
Here are some reasons why you should buy this shoe:
These shoes are lightweight, making it better for runners that want to be fast.
These shoes have a BioMoGo DNA cushioning technology that adapts to the stride, weight, and speed of the runner.
They come in wider and stretch for a more comfortable, secure fit.
These have a relatively wide and more compact sole for longer use.
Nike Downshifter 9 Running Shoe
Nike Men's Downshifter 9 Running Shoe, deep Royal...
RUNNING SHOES FOR MEN: The Nike Downshifter 9 running shoe lets you take your...
COMFORTABLE FIT: Men's Nike shoes feature open mesh at the forefoot that is...
DURABLE DESIGN: Closed mesh through the midfoot and heel provides structured...
RESILIENT RIDE: Men's shoes with an articulated, full-length midsole that...
Nike is a popular brand for everything sports, but sometimes you overpay for the logo and name. This shoe, though, is reliable and durable, and it costs under $100.
Here are some reasons why you should buy this shoe:
They offer a reliable, breathable mesh for better performance in any weather.
They are very flexible and stretch easily, fitting almost any foot.
They come in many colors and styles, which makes them fashionable and dependable at the same time.
These are very light with a flexible sole, making them versatile for many sports. 
Examples of Cheap Running Shoes
Saucony Versafoam Cohesion 12 Road Running Shoe
As the name suggests, this shoe is perfect for those that like to experiment running in trails or dirt. It is not the latest Saucony model, but at under $50, this shoe is affordable and trustworthy.
Here are some reasons why you should buy this shoe:
They offer the Saucony trademark fit, which means it should fit and feel right; otherwise, you can get another shoe.
They offer the Versafoam cushioning system, giving support to every athlete.
They last long, as the sole is thicker and wider.
These have a stronger synthetic fabric, which rips less and can be washed easily.
Reebok PT Prime Runner Shoe 3.0
This is not the latest or most fashionable model from Reebok, but it is a good classic one that has proven to be comfortable and efficient. These shoes are also under 50, and they work well in other sports.
Here are some reasons why you should buy this shoe:
They offer the 3D foam midsole support for better running protection and comfort.
They are easy to clean and maintain, which makes them suitable for many terrains.
They are lightweight, allowing for long-distance running, walking, or training.
These have a softer mesh, which allows your foot to breath more, but can rip more as well.
Adidas Lite Racer Running Shoe
adidas Unisex-Adult Lite Racer Running Shoe,...
Open sandwich mesh upper for breathability
Soft textile lining for comfort
Comfortable sockliner for lightweight cushioning
Injected EVA midsole and outsole for long-term, lightweight cushioning
These minimalist shoes are not the latest or most modern from Adidas, but they are great for the freshmen runner or whoever likes to run mid-distances. They sell for under $50 and come in many colors.
Here are some reasons why you should buy this shoe:
These shoes have a breathable mesh that allows for running in any weather.
They have a reliable, strong sole, which makes them last longer than most shoes.
They clean easily because of the synthetic sole and mesh.
These shoes can be found everywhere, as Adidas is a top, popular brand.
Related: Best Running Shoes Under $50
Loveatfirstfit.com is a participant in the Amazon Services LLC Associates Program, an affiliate advertising program designed to provide a means for sites to earn advertising fees by advertising and linking to Amazon.com. We may earn a commission when you buy through links on our site.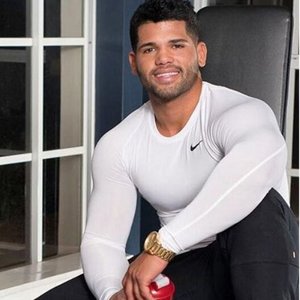 Austin is the author of loveatfirstfit.com and a personal trainer with extensive knowledge in nutrition. Austin is passionate about helping others to find a suitable healthy lifestyle and feel good about themselves. Austin's goal is to help people push their limits and achieve their physical performance.
Last update on 2023-02-13 / Affiliate links / Images from Amazon Product Advertising API