The true quality of running shoe brands is based on market feedback. Even if a brand claims that they have the best technology for their running shoes, runners have the final say on their reputation.
Some of the newcomers that spend tons of marketing money to hype up the running community will get the initial boost, but most likely will fade out over time because the user feedbacks will eventually catch up to them.
Let's take a look at these 8 top running shoe brands in detail and find out what makes them the best shoe brands for running. These brands have a successful history in the runners' community and have proven to be the brands you should look for when shopping for a new pair of running shoes.
Before we start, below is a chart displaying which running shoes is best recommended. (data source: fellrnr.com)
| Running Shoes | Rating | Average Price | Weight (oz) | Drop (mm) | Cushioning | Flexibility |
| --- | --- | --- | --- | --- | --- | --- |
| Altra Duo | ★★ | $130 | 8.4 | 1 | 5 | 5 |
| Altra Escalante | ★★★★★ | $130 | 8.7 | -1 | 7.9 | 6 |
| Altra Escalante 1.5 | ★★★★★ | $130 | 9 | -1 | 7.4 | 7 |
| Altra Escalante Racer | ★★★★ | $140 | 7.6 | 6 | 5 | 8 |
| Altra Instinct 4.0 | ★★ | $120 | 9.8 | -1 | 5.9 | 5 |
| Altra King MT 1.5 | ★★★ | $140 | 10.7 | 3 | 8 | 5 |
| Altra Lone Peak 3.5 | ★★★★ | $120 | 11.4 | 4 | 4.8 | 5 |
| Altra Olympus 2.5 | ★★★★ | $150 | 11.8 | 0 | 5.4 | 6 |
| Altra One 3.0 | ★★★ | $100 | 8.8 | 0 | 5.4 | 6 |
| Altra Paradigm 4.0 | ★★★★ | $150 | 11 | 5 | 5.8 | 8 |
| Altra Solstice | ★★★★ | $90 | 8.1 | 0 | 5.7 | 5 |
| Altra Superior | ★★★★ | $110 | 9.9 | -1 | 5.5 | 4 |
| Altra Timp | ★★★★★ | $130 | 11.6 | -1 | 4.3 | 6 |
| Altra Torin 2.0 | ★★ | $125 | 9.6 | 1 | 3.3 | 9 |
| Altra Torin 3.5 | ★★ | $125 | 9.3 | 0 | 5.4 | 8 |
| Altra Vanish-R | ★★★ | $100 | 5.3 | 4 | 8.5 | 6 |
| Asics Gel DS Racer 10 | ★★ | $110 | 7 | 6 | 5.8 | 5 |
| Asics Gel Hyper Speed 7 | ★★★★ | $75 | 6.3 | 5 | 6.8 | 6 |
| Asics GT 2000 | ★ | $120 | 11.2 | 5 | 5.4 | 2 |
| Asics Piranha SP 5 | ★★★ | $100 | 4.2 | 3 | 4.2 | 9 |
| Asics Tarther Kainos 3 | ★★ | $130 | 6.9 | 9 | 6.8 | 6 |
| Asics TartherZeal 3 | ★★ | $140 | 6.3 | 9 | 6.8 | 6 |
| Brooks PureFlow 5 | ★★ | $110 | 9.7 | 5 | 5.8 | 8 |
| Hoka Bondi 5 | ★★★ | $150 | 11.6 | 5 | 7.1 | 2 |
| Hoka Clayton 2 | ★★★★ | $150 | 8.3 | 1 | 7.5 | 5 |
| Hoka Clifton 4 | ★★ | $130 | 9.3 | 10 | 7.2 | 3 |
| Hoka Hupana | ★★★ | $115 | 8.9 | 7 | 5.4 | 4 |
| Hoka Mafate Speed | ★★★★★ | $170 | 11.9 | 4 | 9 | 1 |
| Hoka Odyssey | ★★★★ | $130 | 9.4 | 5 | 8 | 3 |
| Hoka Stinson Lite | ★★★★ | $160 | 11.6 | 6 | 8.5 | 0 |
| Hoka Tracer | ★★★ | $130 | 7.4 | 2 | 5.3 | 5 |
| Mizuno Wave Cruise | ★★ | $120 | 5.9 | 7 | 3.9 | 6 |
| Mizuno Wave Ekiden 8 | ★★ | $115 | 5.7 | 6 | 3.2 | 8 |
| Mizuno Wave Universe 5 | ★★★★ | $125 | 3.1 | 1 | 3.3 | 9 |
| New Balance Hanzo S | ★★ | $110 | 6.9 | 2 | 5.2 | 5 |
| New Balance RC1600 v2 | ★★★★ | $110 | 5.6 | 5 | 4.9 | 8 |
| New Balance RC5000v2 | ★★★★★ | $125 | 4 | 6 | 5.7 | 7 |
| New Balance Vazee Pace | ★★ | $110 | 8.6 | 6 | 5.2 | 5 |
| Newton Distance IV | ★★ | $155 | 9.1 | 3 | 6.8 | 5 |
| Nike LunarSpider R5 | ★★★ | $125 | 6.7 | 3 | 4.6 | 6 |
| Nike RN Distance 2 | ★★ | $120 | 9.2 | 4 | 7.4 | 7 |
| Nike Vaporfly 4% | ★★★★★ | $250 | 7.2 | 8 | 7.5 | 2 |
| Nike Zoom Fly | ★★ | $150 | 8.7 | 8 | 7.2 | 3 |
| Nike Zoom Streak LT 3 | ★★★★★ | $80 | 5.4 | 5 | 5.3 | 7 |
| Nike Zoom Streak LT 4 | ★★★ | $90 | 5.5 | 3 | 4.6 | 6 |
| Saucony Endorphin 2 | ★★ | $115 | 5.1 | -1 | 4.1 | 8 |
| Saucony Fastwitch | ★★★★ | $90 | 7.1 | 4 | 6.8 | 7 |
| Saucony Freedom | ★★★ | $160 | 10.7 | 3 | 5.8 | 6 |
| Saucony Kinvara 8 | ★★★★★ | $110 | 8.6 | 3 | 8 | 5 |
| Saucony Nomad | ★★ | $110 | 10.5 | 2 | 4.5 | 4 |
| Saucony Type A | ★★★ | $100 | 6.7 | 1 | 4.3 | 7 |
| Saucony Type A6 | ★★★★ | $100 | 6.1 | 4 | 5 | 7 |
| Saucony Type A8 | ★★★★ | $90 | 6.2 | -1 | 4.7 | 7 |
| Saucony Zealot 3 | ★★★ | $130 | 9.5 | 4 | 8.5 | 6 |
| Skechers GORun 4 | ★ | $100 | 7.5 | 3 | 4.5 | 7 |
| Skechers GoRun Ride 3 | ★★ | $85 | 8.5 | 6 | 5 | 8 |
| Skechers GOrun Ultra 2 | ★★ | $90 | 10 | 8 | 7.5 | 4 |
Brooks
Brooks is also known as Brooks Running. Right there you can tell this is a specialist company focusing on running shoes. And their focus does not go unrewarded. Brooks running shoes have been perennial winners of best running shoe awards given out by publications such as Runner's World and Sports Illustrated.
Brooks has a long and rich heritage. It was founded in 1914 in Philadelphia as a manufacturer of bathing shoes and ballet slippers.
In the 1970s, Brooks worked with elite runners to develop a high performance running shoe. The result was Villanova, the first running shoe in the world to use EVA, an air-infused foam that is an excellent shock absorber, in the midsole to provide cushioning. This EVA innovation was quickly taken up by other shoe manufacturers and became a standard feature in running shoes. Even today, it is not uncommon to find EVA midsole as a cushioning component in running shoes.
After Villanova, Brooks developed Vantage, one of the first running shoes specifically made to address the needs of runners with overpronation. Vantage was ranked number 1 in Runner's World running guide.
Given Brook's rich heritage of technological innovation and its focus on specialist running shoes, it is not a surprise that Brooks running shoes are highly regarded by both reviewers and runners of all stripes.
What makes Brooks such a great brand for running shoes?
BioMoGo
BioMoGo is the first-ever biodegradable midsole for running shoes. It contains a non-toxic, natural substance that helps the bacteria and fungi in the soil to break down the midsole itself. The bottom line is that BioMoGo midsoles will biodegrade 50 times faster than conventional midsoles.
Brooks projected that its use of BioMoGo would reduce landfill waste by more than 30 million pounds over a period of 20 years.
To make it even better, BioMoGo has been open-sourced by Brooks so that any shoe manufacturers can adopt this technology to further reduce the environmental impact of the footwear industry.
Brooks DNA
Having created the EVA cushioning revolution back in the 1970s, Brooks did not rest on its laurels. It kept innovating and came up with Brooks DNA, another major cushioning technology created by Brooks.
Instead of EVA foam, Brooks DNA midsoles are made from a non-Newtonian fluid. Brooks DNA midsole is adaptive: when the foot of a runner wearing Brooks DNA shoes strikes the ground, the Brooks DNA midsole adapts to the runner's individual characteristics such as gender, weight, gait, strike force, pace, foot shape, and biomechanics to provide personalized cushioning.
The upshot: Brooks DNA midsole provides 30% more cushioning and twice as much energy return than standard EVA or gel midsoles.
Since the debut of Brooks DNA, Brooks has continued to innovate and has released a series of improved versions: Super DNA, DNA AMP, DNA LOFT, and DNA ZERO that offer even better cushioning and energy return.
GuideRails
GuideRails is a unique stability technology from Brooks that provides a new type of support for both neutral runners and overpronators. Unlike the conventional support technologies found in running shoes, GuideRails does not try to correct a runner's stride. Instead, it enables the runner's body to find its natural path by allowing the hips, knees, and joints to move within their unique motion path.
Sustainability
All Brooks midsoles use the BioMoGo technology to make sure they are biodegradable. Moreover, at least 20 percent of the uppers in Brooks shoes are made from recycled polyester.
Generous Return Policy
You can return your Brooks shoes for any reason within 90 days of purchase. Even after you have run in your Brooks shoes, sweated in them, worn them in rain or sleet – does not matter, you can still send them back for a refund. No question asked.
Unworn Brooks shoes can be returned for a refund for up to 1 year from the date of purchase.
Community Outreach
Brooks maintains a Run B'Cause community program to donate money, time, and gear to organizations that encourage a healthy, active lifestyle in their communities.
With its long history of technical innovation and its single-minded focus on running, it is no surprise that Brooks is consistently rated as a top brand for running shoes. Over and over again, it has managed to produce exceptional running shoes for every type of runner.
---
ASICS

ASICS was founded in 1949 in the ruins of postwar Japan. Back then it was named Onitsuka Tiger. It has a long history of developing high-performance running shoes. In 1953 it worked with marathon runners to develop a running shoe that would keep long-distance runners from developing blisters. In 1957, world-famous Ethiopian runner Abebe Bikila gave up his signature style of barefoot running in favor of wearing Onitsuka Tiger running shoes. Bikila ended up winning the 1960 Rome Olympics and 1964 Tokyo Olympics marathon gold medals back to back.
In 1964, a former University of Oregon middle-distance runner and his coach started a business to import Onitsuka Tiger running shoes from Japan into the United States. They would drive around to track meets in Oregon and sold Onitsuka Tiger shoes to athletes from the back of their car. They called their business Blue Ribbon Sports. A few years later, they gave their business a new name – Nike.
Eventually,  Onitsuka Tiger changed its name to ASICS. What has not changed is its focus on innovation and running shoes. To this day, ASICS running shoes are held in very high regards by runners, coaches, and reviewers. Why? These are some of the reasons:
ASICS GEL
Introduced in 1986, ASICS GEL is a time tested cushioning material used in the midsoles of ASICS shoes that provides excellent shock absorption and impact protection. For more than three decades, ASICS GEL has proven over and over again to be highly effective in softening the blow when a runner's foot strikes the ground. By now, it has truly become a classic in footwear cushioning technology.
FlyteFoam
FlyteFoam is another proprietary cushioning technology from ASICS. Compared to EVA, the material that is commonly used by running shoe manufacturers to make cushioning midsole, FlyteFoam is designed to be lighter and more adaptable.
ASICS has further developed FlyteFoam into two specialized subtypes of material:
FlyteFoam Propel: contains an elastomer that further increases the energy return of the midsole
FlyteFoam Lyte: contains a nano fiber that further reduces the weight of the midsole
GuideSole
GuideSole is a rocker-like sole design. It has a composite structure that combines a firm layer of FlyteFoam Lyte, a softer layer of FlyteFoam Propel, and a GEL cushion at the heel area. GuideSole guides the runner through their stride to achieve a more efficient running form. The upshot is reduced ankle flexion and a lower level of fatigue. For long-distance runners, this is a godsend.
DuoMax
DuoMax reduces stress on the foot caused by overpronation by providing additional support. It achieves this by inserting a firm sponge into a section of the inside of the midsole.
Trusstic System
ASICS stability shoes have a trusstic system that uses variously shaped structures to reinforce the middle part of the sole and to prevent the shoe from twisting during movement. The shape of the structure is tailor-made for specific sport type and shoe type. For example, running shoes will have a differently shaped trusstic structure than hiking shoes. The end result is enhanced stability and minimized twisting.
Return Policy
ASICS has a 90-day return policy that is not quite as generous as Brook's return policy.
You can return your ASICS shoes purchased on asics.com within 90 days of purchase. Returned shoes must be unworn, unwashed, unaltered, in its original packaging, and with all tags still attached. Shoes purchased at ASICS stores or other authorized retailers cannot be returned.
---
Nike
Nike has its root in running. It was founded in 1964 by a former University of Oregon middle-distance runner and his running coach to resell Onitsuka Tiger running shoes imported from Japan. Eventually, Nike moved to develop its own range of athletic shoes. The first shoe developed by Nike was a running shoe – Nike Cortez. Since then, Nike has grown into a global giant with a full range of products from basketball shoes to golf shoes to shorts to swimwear.
Ever since the introduction of the first Nike shoe, Nike has not lost sight of its commitment to innovation and its focus on the sport of running. To this day, Nike running shoes feature many technological innovations that make Nike one of the best brand for running shoes:
Air Max & Zoom Air
Nike Air Max is Nike's unique approach to cushioning. It started life as Nike Air in 1977, when aerospace engineer Marion Franklin Rudy came up with the idea of putting minuscule airbags in the soles of athletic shoes as a way to provide cushioning. Thus was Nike Air born.
The first shoe that featured Nike Air was a running shoe: the 1978 Nike Tailwind. Air was an immediate success: the first batch of Tailwind sold out within 24 hours.
In 1987, Nike Air was upgraded to Air Max which featured bigger, visible airbags for improved cushioning. To this day, Air Max is still a prominent cushioning technology found in many Nike running shoes.
In 1995, Nike released Zoom Air, which added a series of high tension, tightly stretched polyester fibers to an airbag for extra impact absorption and to snap the airbag back into position after it is compressed.
Zoom Air can decrease a runner's pronation so it is especially beneficial to overpronators.
React Foam and ZoomX Foam
React and ZoomX are foam-based cushioning technology from Nike. Unlike the common midsole material EVA, React and ZoomX eliminate the trade-off between cushioning softness and energy return. They offer an exceptional amount of energy return while maintaining a high degree of cushioning softness. ZoomX foam is specifically designed for marathon runners. It is Nike's lightest foam. Its phenomenally light weight helps long-distance runners to conserve energy and to build up speed over the long haul.
Flyknit, AtomKnit, and Vaporweave
Flyknit is a digital knitting technology that knits high-strength fibers into a lightweight, form-fitting, and virtually seamless shoe upper. The resultant upper wraps the runner's entire foot in an anatomically precise way, leading to improved support and breathability.
AtomKnit is made by stretching and steaming Flyknit fabric. The end result is an even lighter upper than Flyknit.
Vaporweave is a new material developed by Nike that is a blend of two types of plastics: thermoplastic elastomers (TPE) and thermoplastic polyurethanes (TPU). The end result is an upper that is not only lighter than Flyknit but also absorbs much less water – 93 percent less water according to Nike. As a result, running shoes featuring Vaporweave will not be weighed down by rain or sweat and will remain lightweight from start to finish.
Related: Do Nike Run Big or Small? Compete Fit List of 23 Nike Shoe Models
Generous Return Policy
You can return your Nike shoes for any reason within 30 days of purchase. Even after you have run in your Nike shoes, sweated in them, worn them in rain or sleet – does not matter, you can send them back for a refund. No question asked.
Unworn and unwashed Nike shoes can be returned for a refund even after 30 days.
 Sustainability
Nike Air soles contain at least 50 percent recycled manufacturing waste and are made with 100% renewable energy.
Flyknit uppers are partially made with recycled waste: 10 million pounds of landfill waste and at least 600 million water bottles since 2012.
The polyester in Nike shoes and apparel are recycled polyester. More than 7 billion water bottles have been diverted from landfills by Nike since 2010.
Community Outreach
Nike Community Impact Fund offers grants to nonprofit organizations and schools to promote sports and exercises to children. A total of more than $4.5 million in grants have been given out since 2010.
---
Saucony

Among all the brands on our list, Saucony has the longest history. It was founded in 1898 in Kutztown, Pennsylvania on the banks of the Saucony Creek, which is where it got its name from. It's been making great running shoes for a long time. As early as 1979, two Saucony running shoes were named to that year's Top 10 by Runner's World.
In 2020, 122 years after its founding, Saucony is still making some of the best running shoes you can find anywhere. Some of the reasons why Saucony is one of the best running shoe brands:
EVERUN, PWRRUN+, and PWRRUN
EVERUN is Saucony's midsole technology for cushioning. Launched in 2015, EVERUN combines the industry-standard cushioning material EVA with a thin layer of energy-returning thermoplastic polyurethanes (TPU) on top. The result is more flexibility, higher energy return, and more durability.
PWRRUN+ is Saucony's newest cushioning material, launching in 2019. It is a TPU-based bead foam. PWRRUN+ is very lightweight – 28 percent lighter than EVERUN. Compared to the EVA foam traditionally used for cushioning in running shoes, PWRRUN+ has noticeably higher energy return and is more flexible and more consistent across temperature. And even better, it is much more durable – lasting 3 times longer.
When you run in shoes with PWRRUN+, you can definitely feel that extra spring propelling you forward.
PWRRUN (without the "+") is the lower-end version of PWRRUN+. It is similar to PWRRUN+ but is a bit less bouncy, a bit less durable, and a bit heavier.
Related: How to Rotate Running Shoes
ISOFIT, ISOKNIT, and FORMFIT
ISOFIT debuted in 2015. It is Saucony's dynamic fit technology. It creates an upper that adapts to the shape and motion of the runner's foot. This stops much of the creasing and bunching of the upper when the wearer's foot changes shape during movement. Less creasing means fewer pressure points which means fewer blisters. ISOFIT uppers truly fit like a sock.
ISOKNIT debuted in 2019. It takes the sock-like fit of the ISOFIT system and adds an engineered high performance knit upper. The end result is a shoe that offers better support, enhanced breathability, and higher freedom of movement.
FORMFIT is the newest evolution of ISOFIT. It combines a form-fitting upper with a contoured footbed to give you an almost bespoke fit. It is like a bucket seat for your feet. Wearing FORMFIT running shoes makes you feel like virtually walking on cloud.
Community Outreach
Saucony has established a foundation, The Saucony Run For Good Foundation, to fight childhood obesity. Its mission is to promote the sport of running as part of an active, healthy lifestyle to combat obesity in children. It does so by supporting community-based youth running programs all over the United States. Since the Foundation's 2006 launch, it has made a total of more than $600,000 in grants to more than 70 organizations in America.
Return Policy
Saucony has a 30-day return policy that is the least generous among all the brands on this list.
You can return your Saucony shoes within 30 days of purchase. Returned shoes must be unworn and in its original packaging. Saucony also charges a $5 return shipping fee.
---
Mizuno
At the beginning of the 20th century, inspired by his love of baseball following a trip to the US, Rihachi Mizuno decided to start a company to get more Japanese people to become interested in the classic American sport of baseball.
Mizuno was thus founded in 1906 in Osaka, Japan. It started making baseball wear in 1907. In 1933, it created the first Japanese made golf clubs. Two years later, its golf club showroom was already the largest in the world.
In the 1970s, during the worldwide running boom, Mizuno began to focus its research and development efforts on running. Ever since then, Mizuno has remained a very well regarded brand for running shoes. What set Mizuno running shoes apart from other brands? Let us take a look at the reasons:
Wave
Most running shoe brands have their own patented cushioning technologies: Nike has its Air, ASICS has its GEL. First released in 1997, Wave is Mizuno's answer to cushioning. But Mizuno has added an extra twist to it. Unlike most other cushioning techs, Wave provides both cushioning and support.
Wave is a wave-shaped plate (hence the name) that can be found in all Mizuno running shoes. Wave's unique, wavy shape enables it to dissipate the impact force of running away from the wearer's foot and spread it out evenly through the shoe.
The unique shape of Wave also allows it to provide inherent support around the arch area. This is what sets Wave apart.
Wave comes in different flavors that offer different degrees of support and cushioning:
Parallel Wave: For neutral shoes. Offers minimal support.
Fan Wave: For overpronators and stability shoes. Guides and stabilizes the foot to reduce overpronation.
Infinity Wave: For neutral shoes. Combine 2 Parallel Wave plates to provide maximum cushioning and durability.
Whether you want neutral shoes or stability shoes, you can find a Wave flavor that suits you.
Mizuno Enerzy
Enerzy is Mizuno's next generation midsole tech that was launched in July 2020.
Typically, with midsoles, you have to make a trade-off between softness and bounce. Softer midsoles protect your feet better. Bouncier midsoles have better energy return and help you run faster. But you can't have both. Softer midsoles are going to be less bouncy.
Enerzy gives you both – softness and bounce. Mizuno claims its Enerzy Core foam is 293% softer and provides 56% more energy return than any previously used material.
For now, Enerzy is only available in a very radical looking and very expensive ($300) running shoe named The Mizuno Enerzy.
U4ic & U4icX
Debuting in 2013, U4ic (pronounced "euphoric") is Mizuno's midsole foam tech for cushioning. The focus of U4ic is low weight. It is 30% lighter than the company's older cushioning tech while still providing the same level of impact protection and softness.
U4icX is an improved version of U4ic. It was released in 2015. Compared to U4ic, U4icX delivers even more softness and energy return.
U4ic and/or U4icX foam are usually combined with a Wave plate to form an integrated midsole solution for cushioning and stability.
For example, Mizuno Women's Wave Rider 23 Running Shoe comes with a Wave plate, a U4ic foam, and a U4icX foam all integrated into a compound midsole.
30-Day Return Policy
Unopened items can be returned within 30 days of purchase for a full refund. Items must be in original packaging and accompanied by a proof of purchase.
Sustainability
Mizuno actively pursues various sustainability measures. In 2018, it managed to reduce its CO2 emission by 4.8% when compared to 2016. 92% of its sales were from eco-friendly products. At the same time, all Mizuno factories managed to achieve zero emission of industrial waste.
As a long-term goal, Mizuno has set a target of 30% reduction in CO2 emissions from the 2013 levels by 2030.
---
New Balance
New Balance was founded in Boston in 1906, the same year as Mizuno's founding. Back then, it was named the New Balance Arch Support Company.
New Balance has long been focused on running shoes. In 1938, it developed its first running shoe for a local running club in Boston. In 1961, it launched the world's first running shoe that came in varying width. In 1976, it released the model 320 which won first place in the Runner's World Magazine's Best Running Shoes awards.
Ever since then, New Balance has remained a well-respected name in the running shoe market. What makes New Balance great for running shoes? Here are a few reasons:
Fresh Foam
Fresh Foam, a cushioning tech from New Balance, debuted in 2014. Fresh Foam differs from other cushioning techs due to its usage of computer mapped 3D geometry. The foam is manufactured using an injection-molded heat process in a 3D shape to create different zones of resistance. This creates extra stability for the midsole.
In 2020, New Balance released Fresh Foam X, the latest iteration of Fresh Foam. Fresh Foam X midsole features a sidewall geometry that mimics Voronoi patterns found in nature. This results in an increased energy return when compared to Fresh Foam. Even better, Fresh Foam X is also softer and lighter than its predecessor.
FuelCell
FuelCell, released in 2017, is another cushioning tech from New Balance. It is a nitrogen-fueled TPU foam, the same type as Adidas Boost and the Saucony EVERUN.
The focus of FuelCell is not on comfort, but on speed. To that end, it needs 2 things: high energy return and low weight.
And FuelCell delivers on both ends. It is one of the bounciest and lightest foams, bringing New Balance's highest energy return ever with a minimum of 55% rebound while being lighter than traditional foams.
Charity and Community Outreach
New Balance established New Balance Foundation in 1981 to promote healthy lifestyles, children's fitness, and overall community wellness. The foundation is primarily focused on combating childhood obesity.
The scale of New Balance Foundation's charity work is unparalleled among running shoe brands. In the 37 years between 1981 and 2018, it has made grants totaling more than $100 million to various non-profits. For 2019 alone, it has distributed more than $7 million.
Compare that to Nike's charity work. Nike, a much bigger company than New Balance, made a total of $6.5 million of charity grants to non-profits through its community outreach fund in the 10 years between 2010 and 2019.
That means on a per year basis, New Balance makes charity donation that is 10 times larger than Nike's. That is before taking into account that Nike is almost 8 times bigger than New Balance based on revenue.
Sustainability
In 2019, New Balance was ranked 11th out of 438 companies in the Green Supply Chain CITI ranking that evaluates companies on how well they address supply chain environmental responsibility in China.
From 2014 to 2017, New Balance reduced its suppliers' energy usage by 21.5% per pair of shoes manufactured.
Looking forward, New Balance has set a goal to cut its carbon footprint by 30% and to achieve 100% renewable electricity for owned facilities by 2030.
---
HOKA ONE ONE
HOKA ONE ONE is a very young company, especially when compared to brands like Saucony and Mizuno, which both have over 100 years of history.
HOKA was established in 2009 in Annecy, France by 2 former Salomon employees who wanted to make shoes that allowed them to run downhill faster. Their shoes caught on quickly. And despite its relative youth, HOKA has managed to gain a reputation as a respected manufacturer of running shoes. What makes HOKA running shoes different?
Maximum Cushioning & Stability
HOKA's claim of fame is cushioning. It started out making running shoes with outsized soles that were dubbed maximalist shoes, in contrast to the minimalist shoes that were popular at the time of HOKA's founding. The maximal soles also have an inherent effect of providing increased stability.
Those maximalist shoes were quickly taken up by ultramarathon runners who welcomed their extraordinary cushioning and stability.
To this day, HOKA is still known for the exceptional cushioning of its shoes. Most HOKA running shoes are equipped with extra-large midsoles that give the shoes a very distinctive look.
Active Foot Frame
Active Foot Frame is a HOKA tech to increase support and stability. It is a midsole that is deeper in the middle, cradling the foot deeply into the midsole as opposed to letting it sit on top. This allows the shoe to support and guide the foot without the need for posts or other constricting elements. It is like the bucket seat of a race car.
PROFLY
PROFLY is a dual-density midsole tech that combines soft cushioning in the heel with firm high-density foam in the forefoot. With this combo foam, you get the best of both worlds: shock absorption and energy return. The upshot is that you can have a soft comfy feel when you land on your heel and a bouncy feel when you push off with your forefoot.
Meta-Rocker
Meta-Rocker is a design geometry that combines a low heel-toe drop and a rounded sole shape to increase your running efficiency. It does that by driving you forward and complementing your natural gait. Overall, it facilitates a smooth roll from heel-impact to toe-off, ensuring a seamless gait cycle.
Sustainability
HOKA is a member of the United Nations Global Compact initiative. It has set a sustainability goal that by 2027, it will:
Reduce waste generation among key suppliers by 50%
Reduce discharge of hazardous chemicals among key suppliers by 50%
Reduce water consumption
No Questions Asked Return Policy
Any HOKA purchase can be returned for a full refund within 30 days of the original purchase, no questions asked.
---
Altra
Altra is as young as HOKA. It was founded in 2009 in Utah, USA by elite athletes and running shoe store managers. While filming customers running at their store, the Altra founders noticed that the design of most running shoes was hurting runners more than helping them. Those shoes' elevated heels promoted high-impact landing and their narrow toe boxes promoted poor posture by squeezing the wearers' toes out of their natural positions.
They started modifying shoes from existing brands to design better shoes for runners. Eventually, they started their own company. Altra was founded on 2 main innovations: removing the heel elevation and redesigning the toe box to the fit natural foot shape.
Based on those 2 innovations, Altra launched their first shoe, Altra Instinct, in 2011. It was an immediate hit, winning the Runner's World Magazine's 2012 Editor's Choice Best Debut award.
Altra has grown tremendously since then. Let's take a look at what makes Altra shoes different:
Zero Drop Platform
This is one of Altra's founding thesis: that the heel-to-toe drop is bad for runners. As such, all Altra shoes have a zero drop, which means the heel and the toe are designed to be at the same height. Altra believes this design reduces the impact on the runner when their feet land on the ground.
Related: How does shoe drop affect running?
FootShape Toe Box
This is another one of Altra's founding theses: that the toe boxes of most running shoes are too narrow to support good running posture. FootShape is a toe box design that is wider than usual and is shaped like a foot. By allowing the toes to spread out naturally, FootShape promotes good posture and improves comfort. All Altra shoes come with a FootShape toe box.
Fit4Her
Here is a shoemaking secret many people may not know: most shoe companies make their women's shoes using templates based on men's shoes. There is even a saying in the shoe industry to describe this practice: "Shrink it and pink it." That is, take a men's shoe, make it smaller, make it pink, and sell it as a women's shoe.
No wonder so many women have problems with their shoes. Women's feet are not just a smaller version of men's feet. There are significant anatomical differences between the two: a woman's foot has a narrower heel and midfoot, a higher instep, a longer arch, and unique metatarsal spacing. Shoes that are made using templates of men's feet do not work well for women.
To remedy that, Altra uses sex-specific templates to make its men's and women's shoes. Fit4Her is Altra's technology to cater to the specific form of the female foot.
Altra said it was the first company to make female-specific running shoes.
Quantic
Quantic is Altra's proprietary cushioning tech. It takes a balanced approach to cushioning foam: delivering good impact protection and energy return while maintaining a very low weight.
A-Bound
A-Bound is another one of Altra's cushioning techs. In a departure from most other cushioning techs on the market, A-Bound is made from recycled materials. A-Bound also has a firmer texture than Quantic, so it is more bouncy but less comfy in comparison.
Max LT
Max LT is another midsole foam from Altra. Its focus is speed and it is found in several Altra racing shoes. Compared to Quantic, Max LT is springier and lighter. That makes it perfect for racing use.
Generous Return Policy
Any Altra products can be returned for a full refund within 30 days of purchase. Even worn shoes can be returned. No question asked.
Sources
The Best Women's Running Shoes 2019 (Sports Illustrated)
The Best Men's Running Shoes 2019 (Sports Illustrated)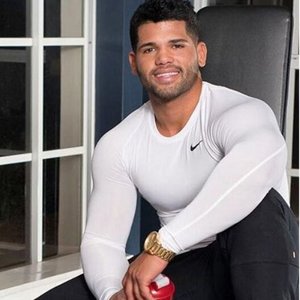 Austin is the author of loveatfirstfit.com and a personal trainer with extensive knowledge in nutrition. Austin is passionate about helping others to find a suitable healthy lifestyle and feel good about themselves. Austin's goal is to help people push their limits and achieve their physical performance.