If you want to fish, chances are you will be out for a few hours before going back. When you are on your feet for long periods of time, your shoes and the quality of those shoes matter. Whether you are standing on the bank, dock, or on the boat fishing, you will want shoes that are custom made to handle everything that may or may not happen when fishing. 
Water shoes can make your fishing experience easier. They come with traction for those slippery steps, breathable material that makes it easier to dry the insides if they get wet, and comfort. Boat shoes can also be used for boat fishing.
There are many factors to consider when you are purchasing shoes to wear for fishing. You will want to use these hints and tips below to help you snag the best shoe for your next trip out to the waters. 
Fishing shoes are available for both women and men. When it comes to buying the right shoes, the shelves are full of tempting potential brands. Below, you will find the top two shoes for women and the top two shoes for men. 
Top 2 Women's Shoes
Merrell WaterPro Maipo Water Shoe for Women
This shoe is a good selection for women who want a shoe that will adapt to almost any type of environment. You can wear these shoes hiking or standing in a boat reeling in the big one.
It has the traction you need and the comfort you want so you can stand up for long periods of time.
No products found.
---
Astral Aquanaut Water Shoes for Women
This women's shoe is going to last through your entire fishing trip. It features EVA foam on the insoles which will provide extra comfort for long-standing and walking.
It has a stretchy collar so you can remove your shoe and put it on rather quickly. The soles are thick with traction and the upper part of the shoe is made of thick nylon to withstand any type of terrain. 
Astral, Loyak W's,Turquoise Gray, 8 W US
FLEX GRIP: Highest friction on smooth surfaces like boat docks and racks; Allows...
SUPER STICKY: High performance G.15 rubber outsole is extra grippy and sticky...
WATER RESISTANT: Polygiene treated liner to eliminate odor, holes in the front...
BALANCED FEEL: Level footbed promotes balance and agility; Wider toe box lets...
---
Top 2 Men's Shoes
Columbia Men's Bahama Vent Relax PFG Boat Shoes
Don't let the name fool you; these shoes are perfect for wearing fishing whether you are on the boat or on the bank. These shoes are durable enough to last you the entire day in comfort.
They have both canvas and leather materials and it has the best look that will go with anything you wear. 
Columbia PFG Men's Bahama™ Vent Relaxed PFG Shoe, City...
ADVANCED TECHNOLOGY: Men's Bahama Vent Relaxed PFG Boat Shoe features our...
HANDY FEATURES: Days out on the water are comfortable and worry-free with this...
ADJUSTABLE FEATURES: This boat shoe features a lace-up closure for an...
VERSATILE STYLE: This men's waterproof boat shoe delivers style and durability...
---
Rugged Shark Bill Dance Pro Fishing Boat Shoes
If you are familiar with Bill Dance, you know that he has fallen off the boat quite a few times in his professional angler careers. So, when his name is on a shoe, I think it's worth the consideration. This shoe comes with great traction. 
RUGGED SHARK Boat Shoe for Men, Bill Dance Pro, Premium...
ALL DAY CUSHIONING: Step into this men's boat shoe and you can feel the comfort,...
ALL-DAY COMFORT: Supple nubuck leather upper has breathable mesh panels to keep...
WATER DRAINING SOLES: The Bill Dance Pro's bottom has built-in drainage: any...
DURABLE CONSTRUCTION: This full-grain nubuck leather upper has a genuine...
---
Top Five Tips for Choosing the Best Fishing Shoes
Tip #1: Determine your Purpose
Before you make your selection and invest in a shoe, you need to determine what purpose you are buying a shoe for. Determine where you plan to do the most fishing; if you just purchased a boat, you are most likely going to be on a boat more than the bank fishing. 
Tip #2: Material the Shoe is Made From
The material your shoes are made from is going to be important and deserves some consideration. When fishing, you can expect a certain degree of wetness on your shoe. The material your fishing holes are made from should be waterproof, at least to some degree. At the very least, they should be quick to dry.
Leather is a good choice for waterproof shoes, but they may be heavier than shoes that are made from different materials such as canvas or neoprene. These materials are very lightweight and if they do get wet, they dry rather quickly.
Tip #3: Traction
It's also important that your fishing shoes have the right traction on them. You don't want to take the chance of losing your footing when you are out by the water or climbing in the boat from the wet dock. Having traction will keep you from slipping. But what makes a good traction? 
When you are out fishing, you never know where the mud is where you are stepping. Your eyes are focused on that line out in the water and if you are bank fishing, you want to make sure that whether you are stepping on sand, dry dirt, or mud; your shoes are going to have the traction to carry you through. The soles of your shoes should be made of rubber. This is the best way to get traction. You don't want a smooth rubber sole. You want a sole that will have some type of design to help you get traction. 
Tip #4: A Comfortable Fit
When you wear your fishing shoes out for the day, you don't want to end up with blisters on your feet or wet shoes that don't dry up because the material is too heavy. This makes your entire day less comfortable and relaxing because walking around with wet feet is not fun to do. 
Tip #5: Maintaining Your Shoes
You want to find a shoe that is also going to be easy to maintain. You don't plan to be out fishing every single day and when you aren't wearing your fishing shoes, you want to make sure that they won't stain and they will hold their shape until you can use them again. 
How do You Care for Your Fishing Shoes?
You will also have to do some level of maintenance on your shoes to make them last you a long time. It's easy to set your shoes in the basement or the garage with all your fishing supplies once the fishing season is over but you are going to need to bring the shoes inside and give them a little maintenance. 
Inspect the shoes for any tears. Look around the eyelets to see if there is any rust forming on the metal
Check the sides of the shoe along the bottom where it attaches to soles and the heels. You want to make sure that the stitching is still tight and staying firm
Inspect the traction. If you see a lot of worn-out places on the bottoms of the shoe, you may want to replace them before next season. If you like those shoes, try to replace the traction 
Give your shoes a good washing. You can either use a scrub brush and warm soapy water or you can place them in the washer and run them through a gentle cycle. 
Conclusion
A great form-fitting comfortable shoe is worth taking good care of so they will last for years before you need to break in another pair. Be selective and take good care of them. You can depend on those shoes for many more fishing seasons.
If you travel around fishing, find a bag that comfortably carries the shoes to help preserve them even longer. Placing them in a bag made from breathable material will keep them from stinking and molding. 
Loveatfirstfit.com is a participant in the Amazon Services LLC Associates Program, an affiliate advertising program designed to provide a means for sites to earn advertising fees by advertising and linking to Amazon.com. We may earn a commission when you buy through links on our site.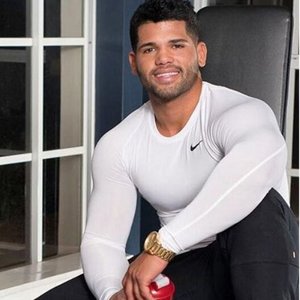 Austin is the author of loveatfirstfit.com and a personal trainer with extensive knowledge in nutrition. Austin is passionate about helping others to find a suitable healthy lifestyle and feel good about themselves. Austin's goal is to help people push their limits and achieve their physical performance.
Last update on 2023-02-13 / Affiliate links / Images from Amazon Product Advertising API